As if it's not bad enough that Texas's maternal mortality rates have doubled in the last few years, the state is aiming another kick at women's reproductive rights. This one could literally disenfranchise them.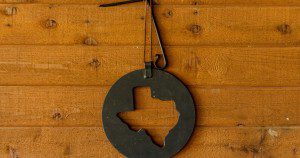 A new bill that's been introduced would criminalize all abortions, classifying a fetus as a living human child from the moment of conception. And maybe the conception-to-life boundary is fuzzy and culturally relative, but this? This brutally punishes women. There are no exceptions for rape or cases of fetal abnormalities.
Further, the bill would classify these offenses as felonies. And you know what? Felons can't vote in Texas until they've completed the terms of their punishment.
According to the Guttmacher Institute, there were approximately 1.06 million abortions performed in the U.S. and 6.9% of those abortions took place in Texas. That's around 73,140 women that, if this law had been passed in 2011, would be unable to vote (excepting a few that might've obtained abortions to save their lives, since that's the one exemption built into the bill). And who knows how illegal abortions might affect the number, though let's recall that making abortions illegal is basically a death sentence for women.
So, sure, let's disenfranchise tens of thousands of, maybe a hundred thousand, women… for obtaining a procedure that is basic part of reproductive health care. I get that there are reasons to discourage abortion, but the only way to accomplish that goal in a fashion that protects women's health is to do so holistically, by providing accurate sex education and contraception.
Don't add to the stigma that surrounds abortion. Don't make obtaining basic health care a felony. That this is even being considered makes me LIVID. If you're in Texas, please contact your representatives to speak out against this horrible, disenfranchising, misogynistic bill.