Among my sex ed colleagues doing work on empathy, Kate Kenfield consistently does amazing work. Here are some of my favorite insights she's shared recently.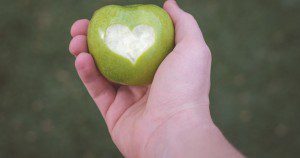 This post by sex educator Kate Kenfield on what's missing from the empathy conversation is everything I needed this week. In it, she affirms that it's good that we're talking about empathy more, but reminds us that the discussion needs to be more nuanced.
Kenfield makes the following points:
Feeling what someone else is feeling (empathic contagion) is not the same thing as being curious about and nonjudgmentally engaged with someone else's emotions (empathic concern). McCombs classifies empathic concern as a teachable human communication skill, whereas empathy contagion just kinda happens, and can feel different ways and have different impacts, both positive and negative depending on the situation.
Your experiences are valid, but that doesn't mean they're universal. Similar situations can resonate with people in remarkably different ways.
Engaging empathetically is a form of emotional labor. As such, it's ridiculous to expect anyone to respond with 100% empathy 100% of the time.
Empathy is most sustainable when we practice self-care and respect our own boundaries and those of others.
Feeling vulnerable is rough, as I recently learned. But on the flip side, it's difficult to be present with someone when they're the ones processing something tough. As Kenfield eloquently states:
Empathy is the process of being curious and nonjudgmentally engaged with someone else's emotional experience. It's not about assuming we know what someone else is feeling. Empathy requires humility. That's part of why it's difficult. Sitting with the uncertainty of someone else's feelings, without knowing what those feelings are or how to fix them, is uncomfortable AF for most of us. But being able to sit with that uncertainty and be empathically present is how we deepen our connections, how we heal, and how we grow as humans. It's a skill worth investing in.
I've written about how personal narratives are invitations to empathy,
which is a huge part of why I teach about and with them
. But there's a difference between tossing out a narrative invitation to engage empathetically, and demanding or expecting it of someone. I'm a strong believer in
upholding boundaries not just because it's ethical, but also because it feels good to do
… and emotional boundaries matter just as much as physical ones.
Kenfield also makes the much-needed point that self-care is not mere indulgence; it is adulting. She writes:
Meaningful self-care is the stuff that gives you the fuel to fully show up in the world and build strong, empathic relationships. I don't know what's more adult than that.
To wrap up, because I'll share this post with the barest excuse, here's a reminder about evidence-based tools for self-care. Make sure you're getting some self-care in your life.