Welcome to fifth and final installation of my folklore conference keynote speech. I recommend reading the intro, part 1, part 2, part 3, and part 4 before you start in on the conclusion.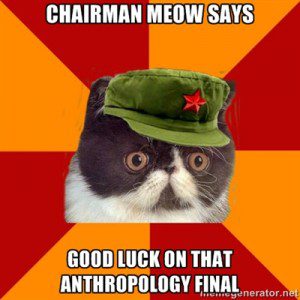 In this talk, I've touched on the history of the body in folklore scholarship, the body in folk narrative, the body in dance and body art, and the body in the adjacent fields of the academic classroom, the alt-ac experience, and sex education. The representations of bodies in folk narrative link certain bodily configurations with moral codes, just as the constructions of teenage bodies in public school sex education and pedagogical discourse equate bodies with value and values. The luxury of those who can ignore bodies – whether in historical folklore scholarship or on university campuses – is a trend we need to continue to interrogate.
Larger questions emerge too, which unfortunately we cannot tackle in this conversation. These include: which bodies are valued, and what happens to the ones that aren't valued? How do representations of bodies impact worldviews about bodies, and the policies, both institutional and informal, that are enacted? And finally, who controls the right to make decisions about bodies, both their own and those of others?
As I was finishing writing this portion of my talk, the state in which I reside, Indiana, just passed one of the most restrictive abortion bills in the country, reclassifying fetal remains as corpses that need to be buried or cremated. This part also applies to miscarriages. Oh, and it's now illegal to abort in the case of fetal abnormalities that would result in death anytime after three months after being born. The folk response has been a great example of internet folklore, though, with the #AskDrPence hashtag on Twitter emerging, as well as the Periods for Pence Facebook page. Where institutional power grates on bodies, folklore will respond in creative ways, so that, at least, is something positive to end on.
One of my strategies in the face of all this is to be aware of how we're judged for our passions and our bodies…and then to try to subvert those associations. The good news is that since we learn these associations, we can unlearn them too. I tend to not shut up about my passions, but then, I also inhabit a white, cisgender, typically-abled body, so that comes with some privilege.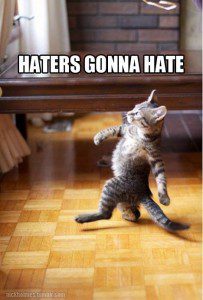 As an example, one of the required courses for my graduate degree assigned writings by a bunch of long-dead white dudes. The course was not specifically about long-dead white dudes. Every time I brought up women's issues, sexuality, gender roles, or feminist or queer theory, I felt like a crazy feminist for opening my mouth in class. So I ran with it, doing my final paper on the influence of feminist theory on folkloristics. Then I published it.
To return to my opening personal narrative about Dundes telling me not to be out as a dancer…well…I'm still out as a dancer. Do I show up to my college courses in a crop top and sweaty from practice? No. But I like to think that I'm building a world where if I did, it wouldn't matter, I'd still be seen as an intellectual. It's the same with my sex education career. I didn't decide to stop teaching taboo topics when I realized how precarious my position as an adjunct was. Yes, I pass along mind-blowing new research on human sexuality to my college students sometimes, because I know, sadly, they might not encounter it elsewhere. I remind them that there's a syphilis outbreak in Indianapolis, in between other points in my lesson plan on syphilis as the motivation for cosmetic surgery in the 1800s when we talk about stigma and embodied deviance.
In short, I try to navigate the realms of professional and personal boundaries as deftly as possible, while acknowledging that constraints of appropriateness place more of a burden on the bodies of those who are already marginalized.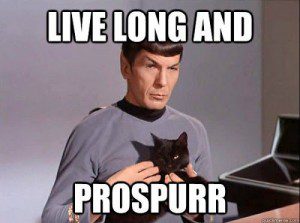 So thank you for joining me on this journey through folklore scholarship and related realms, historical and contemporary, theoretical and practical, narrative and embodied, academic and activist. I hope that in interrogating the many meanings of the body and embodiment, we further the pursuit of knowledge as well as justice. I hope that we find ways to intertwine the goals of higher education with those of activism, so that all bodies can be fed, clothed, educated, and valued. And I hope that we attend to our own bodies and those around us, practicing radical self-care and acceptance. Con drop is real. Get those self-care strategies lined up now.
References:
Bacchilega, Cristina. Postmodern Fairy Tales: Gender and Narrative Strategies. Philadelphia: University of Pennsylvania Press, 1997.
Bauman, Richard, and Américo Paredes, eds. Toward New Perspectives in Folklore. Bloomington, Indiana: Trickster Press, 2000 [1972].
Bendix, Regina F., and Galit Hasan-Rokem, eds. A Companion to Folklore. Oxford: Blackwell Publishing Ltd, 2012.
Bennett, Gillian. Bodies: Sex, Violence, Disease, and Death in Contemporary Legend. Jackson: University of Mississippi Press, 2005.
Blank, Trevor J., and Andrea Kitta, eds. Diagnosing Folklore: Perspectives on Disability, Health, and Trauma. Jackson, Mississippi: University Press of Mississippi, 2015.
Bock, Sheila, and Katherine Borland. "Exotic Identities: Dance, Difference, and Self-fashioning." Journal of Folklore Research 48.1 (2011): 1-36.
Bordo, Susan. 
Unbearable Weight:Feminism, Western Culture, and the Body
. Berkeley: University of California Press, 2003.
Bottigheimer, Ruth. "Fertility Control and the Birth of the Modern European Fairy-Tale Heroine." In Fairy Tales and Feminism: New Approaches. Ed. Donald Haase. Detroit: Wayne State University Press, 2004. 37-51.
Burton, John W. Culture and the Human Body: An Anthropological Perspective. Prospect Heights, Illinois: Waveland Press, Inc., 2001.
Clements, William M., ed. 100 Years of Folklore Study. Washington D.C.: The American Folklore Society, 1988.
"Dance." American Folklife Center. Web. Accessed 15 April 2016.
Dundes, Alan, ed. International Folkloristics: Classic Contributions by the Founders of Folklore. New York: Rowman & Littlefield Publishers Inc., 1999.
—. "The Psychoanalytic Study of the Grimms' Tales: 'The Maiden Without Hands' (AT 706)." In Folklore Matters. Knoxville: The University of Tennessee Press, 1989. 112-150.
Feintuch, Burt, ed. Eight Words for the Study of Expressive Culture. Urbana and Chicago: University of Illinois Press, 2003.
Frueh, Joanna. Monster/Beauty: Building the Body of Love. Berkeley, Los Angeles, and London: University of California Press, 2001.
Goldstein, Diane. "Vernacular Turns: Narrative, Local Knowledge, and the Changed Context of Folklore." Journal of American Folklore 128.508 (2015): 125-145.
Gordon, Olivia. "For Female Astronomers, Sexual Harassment Is a Constant Nightmare." Broadly. Web. Accessed 8 April 2016.
Grosz, Elizabeth. Volatile Bodies: Toward a Corporeal Feminism. Bloomington and Indianapolis: Indiana University Press, 1994.
hooks, bell. Teaching to Transgress: Education as the Practice of Freedom. New York and London: Routledge, 1994.
Hale, Matthew. "Cosplay: Intertextuality, Public Texts, and the Body Fantastic." Western Folklore 73.1 (2014): 5-37.
Hannon, Patricia. Fabulous Identities: Women's Fairy Tales in Seventeenth-Century France. Amsterdam; Atlanta, Georgia: Rodopi, 1998.
Holbek, Bengt. Interpretation of Fairy Tales, Folklore Fellows Communications. Helsinki: Academia Scientiarum Fennica, 1998.
Horton, Laurel, and Paul Jordan-Smith. "Deciphering Folk Costume: Dress Codes among Contra Dancers." The Journal of American Folklore 117.466 (2004): 415-440.
Jorgensen, Jeana. "Dancing the Numinous: Sacred and Spiritual Techniques of Contemporary American Belly Dancers." Journal of Ethnology and Folkloristics 6.2 (2012): 3-28.
—.  Gender and the Body in Classical European Fairy Tales. Ph.D. Dissertation, Indiana University. 2012.
Lawless, Elaine. "What Zora Knew: A Crossroads, a Bargain with the Devil, and a Late Witness." Journal of American Folklore 126.500 (2013): 152-173.
Leder, Drew. The Absent Body. Chicago: The University of Chicago Press, 1990.
Magliocco, Sabrina. Neo-Pagan Sacred Art and Altars: Making Things Whole. Jackson: University of Mississippi Press, 2001.
Magnanini, Suzanne. Fairy-Tale Science: Monstrous Generation in the Tales of Straparola and Basile. Toronto: University of Toronto Press, 2008.
Monbiot, George. "Neoliberalism – the ideology at the root of all our problems." The Guardian. Web. Accessed 17 April 2016.
Mould, Tom. "'Running the Yard': The Negotiation of Masculinities in African American Stepping." In Manly Traditions: The Folk Roots of American Masculinities, ed. Simon J. Bronner. Bloomington and Indianapolis: Indiana University Press, 2005. 77-115.
Neustadt, Kathy. "The Folkloristics of Licking." The Journal of American Folklore 107.423 (1994): 181-196.
Noyes, Dorothy. Fire in the Plaça: Catalan Festival Politics After Franco. Philadelphia: University of Pennsylvania Press, 2003.
Pound, Louise. Poetic Origins and the Ballad. New York: The Macmillan Company, 1921.
Ronson, Jon. "Monica Lewinsky: 'The shame sticks to you like tar.'" The Guardian. Web. Accessed 17 April 2016.
Sachs Norris, Rebecca. "Embodiment and Community." Western Folklore 60.2/3 (2001): 111-124.
Schmiesing, Ann. Disability, Deformity, and Disease in the Grimms' Fairy Tales. Detroit: Wayne State University Press, 2014.
Seifert, Lewis. Fairy Tales, Sexuality, and Gender in France, 1690-1715: Nostalgic Utopias. Cambridge, England: Cambridge University Press, 1996.
Shukla, Pravina. The Grace of Four Moons: Dress, Adornment, and the Art of the Body in Modern India. Bloomington and Indianapolis: Indiana University Press, 2008.
Sims, Martha C. and Martine Stephens. Living Folklore: An Introduction to the Study of People and Their Traditions. Logan, Utah: Utah State University Press, 2005.
Sutton, Martin. The Sin-Complex: A Critical Study of English Versions of the Grimms' Kinder- und Hausmärchen in the Nineteenth Century. Kassel: Schriften der Brüder Grimm Gesellschaft, 1996.
Thomas, Jeannie Banks. "Gender and Ghosts." In Haunting Experiences: Ghosts in Contemporary Folklore. Eds. Diane E. Goldstein, Sylvia Grider, and Jeannie Banks Thomas. Logan, Utah: Utah State University Press, 2007. 81-110.
Tucker, Holly. Pregnant Fictions: Childbirth and the Fairy Tale in Early-Modern France. Detroit: Wayne State University Press, 2003.
Weems, Mickey. The Fierce Tribe: Masculine Identity and Performance in the Circuit. Logan, Utah: Utah State University Press, 2008.
Wojcik, Daniel. Punk and Neo-Tribal Body Art. Jackson: University of Mississippi Press, 1995.
Vernacchio, Al. "Sex Needs a New Metaphor. Here's One." TED Talk. 2012.
Whatley, Mariamne, and Elissa Henken. Did You Hear About the Girl Who?: Contemporary Legends, Folklore, & Human Sexuality. New York and London: New York University Press, 2000.
Young, Katherine Galloway, ed. Bodylore. Knoxville: University of Tennessee Press, 1993.
Zipes, Jack. Why Fairy Tales Stick: The Evolution and Relevance of a Genre. New York & London: Routledge, 2006.