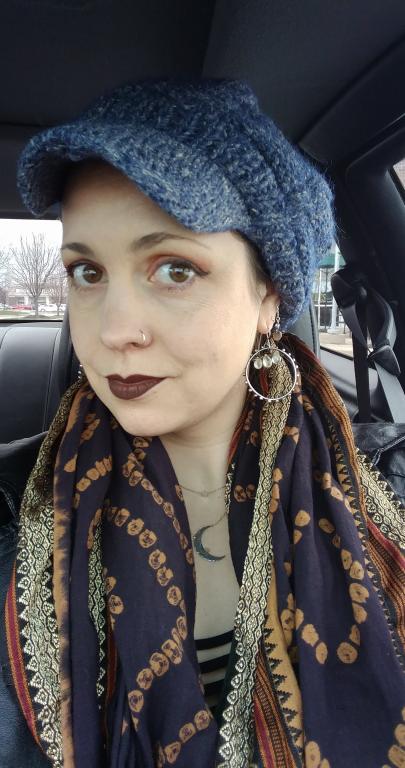 Spring 2018 was rocky, and it looks like Fall 2018 will throw me for a loop as well, but for really good reasons that both provide me with more job/economic security and don't require a hellish commute from me.
I knew this past semester would nearly wreck me. Even one month in, I was struggling. Packing in two conference in March maybe didn't help with all that, but ICFA is one of my faves, and PCA (the Popular Culture Association) was in my town so how could I say no to an easy CV credit?
I wrapped up with a frantic grading spree while preparing a conference paper for SexPosCon, and now I get to… r- … re-? … relax? I think that's a word I've heard used somewhere in the past?
Joking aside, I have a pretty light load this summer. Most adjuncts don't get given summer classes, so I'm not working in that regard. I've got 3 research articles to write (2 have been accepted as book chapters pending me actually writing them; 1 is gonna be super fun to write but then needs to be shopped around) and 4 articles to shepherd into print (probably that just means looking at page proofs to make sure nothing needs to be changed at the last minute). And this is a major reason I took on the teaching load of this semester: because it bumped up my pay enough to give me cushion for the summer, so I could survive on dance instruction and freelance writing income.
But then I got a fall contract. Not just an adjunct contract, but a lectureship.
This comes with what I've been jokingly referring to as "grown-up pay" (which beats an adjunct salary) and benefits. So, hopefully my scrambles with Medicaid are gonna end with the summer. It hasn't all been horrible, but because my spring salary bumped me above the state limits and I had to get Marketplace coverage, there was some stress due to Medicaid not getting that memo and automatically canceling my coverage in 2018 so I had to make some panicked phone calls and trips to offices when I got a letter saying that since I was carrying two forms of insurance simultaneously BOTH would be canceled and… you get the picture. Unnecessary stress.
It's a one-year contract at my main institution, and I'm cautiously optimistic about it being renewed, especially if I do well with the high-stakes classes. See, it's a 4/4 load – which is double the highest teaching load I've ever done before! – but some of the classes are considered "Core" to the university's teaching mission, so if I can do a good job, I'm hoping that gives my position a bit more stability.
I'll blog more about these classes as I plan them, but mostly I'm feeling cautiously optimistic and excited. I figure that while the teaching load is high, if I actually take my commute from last semester (I spent at least 6 hours a week getting to and from my 2 classes in 2 different cities) and turn those hours into classroom time, hey, it'll be basically the same thing in the fall semester as it was in the spring! And it won't wreak as much havoc on my body!
Because the other main reason I was a mess this past semester is that having a lengthy commute pretty much destroyed my body. I wound up with posture issues, chronic pain, and some other weird things that have doctors shrugging. So, let's just say that I'm VERY HAPPY that my days of commuting are over for now (anyone who makes the drive between Indy and Bloomington regularly knows what I mean about the particular hellishness of this drive due to ongoing construction).
There were good things that happened this spring; I learned to appreciate some of the teaching skills I built, from handling large lecture halls to weaving a thematic focus effectively through small seminars. But damn, I'm glad it's over.
In sum, I have a bit of time this summer to catch my breath and do some scholarly writing that's been on my plate for a bit. Then I launch into fall syllabus planning mode. Ideally I'll get some relaxation and self-care in there too, but for now, I'm just grateful to have survived the spring semester and to have a more stable fall to look forward to.