Imagine a culture where sex is viewed as transactional, and yet no one ever receives the proper education to help them talk about and negotiate for sex. Imagine that one gender bears the brunt of the responsibility for sex, being seen alternately as tempting sluts to ravish or innocent virgins to protect until marriage, all without any support for reproductive rights. Guess which gender is more likely to be traumatized?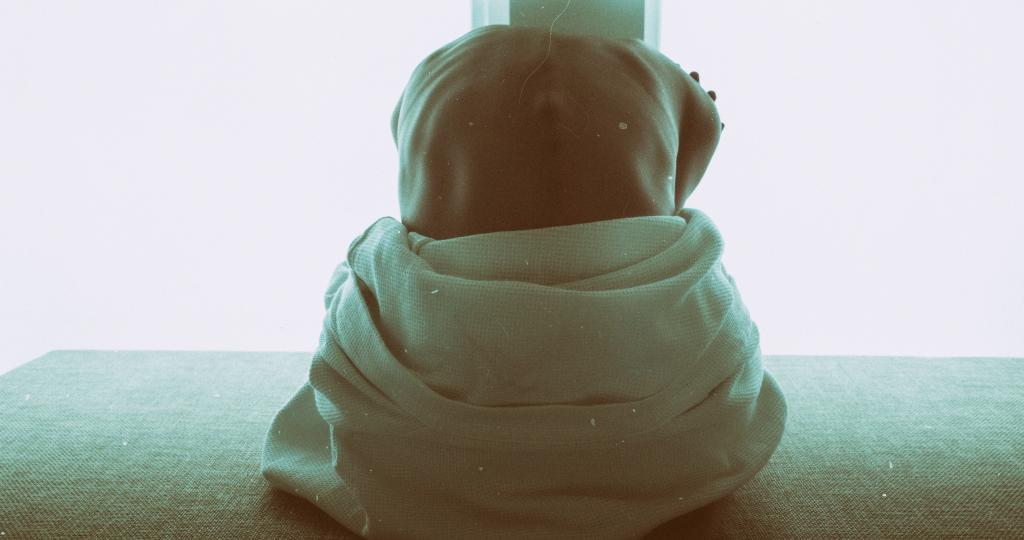 First, let me clarify: despite the title of this post, I'm not just talking about heterosexual people (obviously, because I'm not one). I'm describing a pattern of courtship often found among heterosexual people, but which most importantly has a pursuer-pursued dynamic, and which likely fits within a binary gender system. Clearly intimate partner violence and abuse can happen within couples of any flavor, and LGBTQIA+ folks are subject to higher risks than heterosexual folks in some cases, as the CDC has found (PDF summarizing their findings here).
If someone has a better term for the dynamic I'm describing, please let me know. I was inspired to write this post based on a combination of personal experience (yay, post-divorce dating) and scholarly inquiry.
So. Hopefully we all know by now that the sexual assault rates are dismal: according to the CDC, one in three American women and one in six American men have experienced sexual violence at some point in their lives. Trauma works differently for everyone, but even interpreted generously and with a nod towards how amazingly resilient people are, we're still counting on a number of people running around with trauma histories, in various degrees of resolution/processing.
What happens to people with trauma histories? Sometimes we get triggered, reliving the trauma during flashbacks. And, unfortunately, when talking about dating and sex, that can mean that these realms of human intimacy become fraught. This difficulty is not, however, evenly distributed.
As my sex ed mentor Dr. Debby Herbenick has documented, about 30% of American women in a nationally representative survey reported pain during vaginal intercourse (compared to 7% of men). Painful sex isn't necessarily traumatizing in and of itself, but if you have prior trauma? That can lead unpleasant places.
There are many ways in which sexual violence occurs; not all of them are The Worst Possible Imaginable Rapes. And yet I can only surmise, based in part on personal experience, that the mere introduction of pain or coercion during what was otherwise A Nice Time can have devastating consequences for the recipient, but not necessarily for the introducer. Just looking at the numbers above, with more women than men the victims of sexual violence, and more women than men reporting painful sex, I'm thinking this is something that heterosexual dating patterns might generate in terms of women's negative experiences.
Thinking back a few months, this is why the news about Aziz Ansari acting poorly on a date annoyed me (other than the fact that it's still allowed for heterosexual men to plead gay or trans panic in court for freaking out and murdering a date): a guy's "bad date" might feel like "darn I didn't get off" or "well that was awkward" while it might have actually been traumatizing for the woman.
As Lili Loufbourow insightfully observes in The female price of male pleasure:
Women have spent decades politely ignoring their own discomfort and pain to give men maximal pleasure. They've gamely pursued love and sexual fulfillment despite tearing and bleeding and other symptoms of "bad sex." They've worked in industries where their objectification and harassment was normalized, and chased love and sexual fulfillment despite painful conditions no one, especially not their doctors, took seriously. Meanwhile, the gender for whom bad sex sometimes means being a little bored during orgasm, the gender whose sexual needs the medical community rushes to fulfill, the gender that walks around in sartorial comfort, with an entire society ordered so as to maximize his aesthetic and sexual pleasure — that gender, reeling from the revelation that women don't always feel quite as good as they've been pressured to pretend they do, and would appreciate some checking in — is telling women they're hypersensitive and overreacting to discomfort? Men's biological realities are insufficiently appreciated?

I wish we lived in a world that encouraged women to attend to their bodies' pain signals instead of powering through like endurance champs. It would be grand if women (and men) were taught to consider a woman's pain abnormal; better still if we understood a woman's discomfort to be reason enough to cut a man's pleasure short.
And why are we having this conversation at the Patheos Nonreligious channel? Among other reasons, because many religions support a binary gender system, and conservative Christianity in particular heavily invests in the dichotomy between men and women. This flavor of religion insists that "pure" women are worth protecting, and "impure" ones are not. The courtship model also reflects this problematic gender binary, prioritizing men's sexual pleasure but not women's. All these things feed into rape culture, or in other words, a type of society in which sexual violence is normalized, and survivors have a harder time speaking up and being believed.
I'd like to encourage us all to become more trauma-informed, now and forever, which requires, among other things, being aware of the pain differential in sexual experiences and the different rates of sexual assault based on identity. Let's also recall that it's never cool to blame or gaslight survivors/victims.
We don't get to choose our traumas, unfortunately. I wish that merely choosing to date and be sexually active didn't carry with it some risk of trauma, or being re-traumatized. I firmly believe that sexual expression is a basic universal human right, but in order for these rights to be eligible to be equally exercised for all, we need to make sure that we're combating harmful assumptions about men's and women's sexuality and guaranteeing the right to interactions free of coercion in every realm of human behavior, not just sex. Well, talking about it is the first step, so here goes.