Even if you're a fully-functioning adult, you might need more sex education than you think.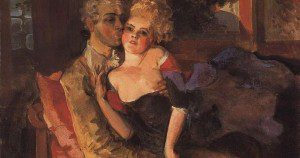 One of the blogs I wrote for, Kinkly, is celebrating June as Adult Sex Ed month! I'll have a post going up later this month, which I'll share here, but I also wanted to write about why this is even a thing.
Among the many reasons we need adult sex ed, consider that public school sex ed in the U.S. is not always factually accurate, and it frequently contains moralizing (and consent-erasing) messages. But even if you did receive halfway decent sex ed as a youngster, you've probably changed since growing up. Maybe some of your preferences are the same, but you've likely discovered new things about yourself in the meantime. Do you know where to find accurate information about STIs, sex toy use/cleaning, lube, relationship communication, or consent? Those of us who are sex educators are often asked very basic questions, which we're happy to answer, but we also want to empower folks to learn more on their own.
Sex blogger Cara Sutra writes about adult sex ed month in this post, which I highly recommend checking out (but be aware that her page has some ads and images on it that are sexy, verging on NSFW).
One thing I love is that she writes candidly about the impact of religion on her youthful ideas about sexuality:
I had a stiflingly strict religious upbringing until I managed to escape (and by escape I mean both the religion and the country in which I lived, which helped) at the age of 18. Brought up in the beliefs of a cult-like Christian religion, Jehovah's Witnesses, I was taught that masturbation was a sin, sex before marriage was a sin and anything other than hetero sex within the legal and 'righteous' bonds of marriage would also be a sin. There were lots of sins. Being gay, lesbian or bi just meant you were 'wrong' and you needed to work hard to overcome this mistaken 'belief' or 'feeling'.
I suspect that many folks come from similar backgrounds, and thus could benefit from adult sex ed to help them detox from these bigoted – and outright incorrect – beliefs. Blogging about such topics is one way to get the conversation going.
So, keep an eye out for adult sex ed themed posts this month, and feel free to let me know if there are topics you'd like me to cover (or at least post link round-ups for).