It sucks to live in a state where expert advice – whether on our large HIV outbreak or opioid crisis – is routinely ignored. Here's an example that will hurt children.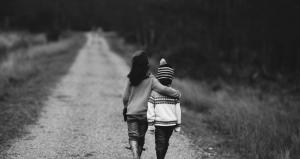 For all that Indiana leans conservative and pro-life, many of the policies enacted here are anything but supportive of lives, especially young lives (discounting gay ones, I supposed, since former governor Pence was in favor of electroshock conversion therapy).
The director of Indiana's DCS (Department of Child Services) has just resigned, citing governmental policies that will not allow her to in good conscience watch children "systemically placed at risk, without the ability to help them."
Former director Mary Beth Bonaventura has worked in the field of child welfare for 36 years, and I'm inclined to trust her word when she states, "I fear lives will be lost and families ruined." Somehow directing resources to protect the most marginalized groups in the state doesn't seem to register as a political priority, though.
It's unfortunate – but unsurprising – that implementing evidence-based policies isn't something that Indiana leaders seem into.
Let's recall that it was under Pence's leadership that Indiana experienced one of the biggest HIV crises in recent history. Because heaven forbid we adopt evidence-based harm reduction policies like proactive education, needle exchanges, and so on. Let's remember that Pence doesn't believe cigarettes cause cancer. And of course he's seriously wrong when it comes to attempts to regulate uteruses (which led to the hilarious #AskDrPence hashtag as well as Periods for Pence).
We hoped that with Pence gone, things might improve at the governmental level in this state, but, well, then stuff like this happens.
It's happening on a national scale too, what with the list of words that the CDC isn't supposed to use in certain contexts. Listening to experts about their knowledge should be a prerequisite for going into politics. I know there'll be disagreements, but still, this is awful.
I've met a number of social workers, and they're quite astute about the factors that perpetuate unhealthy and unjust conditions for children. Most of those issues are systemic in nature – poverty, substance use, trauma, and so on – and it takes systems of resources to help combat their negative impact on children. If you take away those resources, you don't get to call yourself pro-life, and you don't get to pretend that you're running a government based on the accumulated experiences of experts or research.