This is the point in the semester where teachers start returning the first graded assignments to students and students start having a fit. A bit over a year ago I wrote about one of these exchanges that was particularly satisfying . . .
An uneducated person accuses others when he is doing badly. Epictetus
We have all had the experience of only realizing after the fact what we should have said in real time. This happens to teachers frequently—you want to tell the unvarnished truth to a student who badly needs to hear it, but circumstances don't allow it. But every once in a while, one gets the chance to actually say what needs to be said when it needs to be said.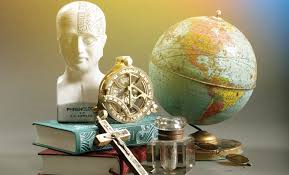 I had that opportunity in an email exchange early this week.
A quick setup—I direct an interdisciplinary program (Development of Western Civilization, known colloquially by faculty and students as "DWC" or "CIV") in which at any given time eighty or so faculty are teaching close to two thousand students. If students are having difficulty in class I am the next resource after the faculty teaching their section. A few evenings ago I received an email from a student complaining about his professor; I gave myself until the next morning, then responded. The original exchange of emails, as well as those that followed, is below. These are entirely unedited other than to change the names (except mine).
11/3/14 7:24 PM Hello Dr. Vance Morgan my name is PO and I am a freshmen at Providence College. This email is with regards to my CIV seminar teacher Dr. X. Currently I have a D- in the class and I believe I deserve much better. In high school I was in the top decile in my grade and history was my best subject. We recently got midterm grades back and the highest grade in both of X's seminars was an 82. I received a 60 and after conversing with some of my classmates I found out that I had done better than a good amount of them. He gave out very little partial credit where credit was due and he is very bias.

We also have written 5 papers and I've only received back one so far. Also, in seminar he goes out on tangents and hardly gives time for individuals to participate. Also, he bashes anyone who has a "wrong" answer that doesn't consist with his own beliefs. I know that you are not Dr. X and you can't speak on his behalf but I do all the readings and take notes in lecture and I do not believe my grade reflects my work ethic solely based on his system of grading. When the highest grade in both seminar classes (and there are some very smart individuals in my seminar class) is an 82 that says something about his grading system and I believe it is unfair. He makes his gradings based on if he agrees with the material one's written. I don't want to seem like I'm complaining but I just want to know what you think I should do to do better in the class or if I should do anything else. Tomorrow I'm going to talk to him about my grade but I doubt he will change anything. Sorry for bothering you with this long message but I'm doing well in all my other classes and I don't want CIV to completely destroy my GPA. Let me know if there's anything you can do to help or if there is anything I can do to get my grade up. Thank you for your time and get back to me whenever you get the chance. Sincerely, PO
11/4/14 8:21 AM Dear PO: After reading your email carefully, I have a couple of comments and a couple of suggestions:
Your record in high school and how you are doing in your other classes this semester is irrelevant to how you are doing in DWC. So are the grades that other students are getting in DWC, which are not your concern. You may have been a successful student in high school and may be doing well in other classes here at PC now but you are not yet a successful student in DWC. If I were you I would also be concerned about my DWC grade and be concerned about how to do better. I would not, however, assume that my grade is something that was arbitrarily given to me by my professor, as you seem to have assumed. Your midterm grade is simply Dr. X's recording of what you have earned thus far in DWC this semester.
You may believe that eighteen or nineteen years of life experience and eight or nine weeks of college experience qualifies you to have an informed opinion about how a college course should be organized and taught, but you are mistaken. Dr. X is a fine and experienced DWC professor with a well-earned reputation for excellent teaching and a willingness to help students. Your rambling critique of various aspects of seminar and his teaching style is clearly aimed at finding every way possible to place responsibility for your poor performance in DWC this semester on someone other than yourself.
DWC is a difficult course–no one is claiming otherwise. It is not at all unusual for midterm grades to be of the sort that you describe in your email. I had no midterm grades over an 84 in either of my freshman DWC seminars this semester. It often takes a while for freshman students to become acclimated to the rigors of this program and to adjust their usual studying habits to the greater demands of DWC. Things generally get better in the second half of the semester, but only if you use what has happened to this point wisely. The last thing you want to do now is start blaming your professor for your lack of success rather than seriously considering what you need to be doing differently in order to ensure success. Having a good work ethic, doing the readings and taking notes are all good places to start, but are by no means a guarantee of success.
That said, here are a couple of suggestions (since you asked):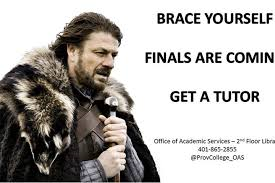 Make use of the Office of Academic Services (OAS). The OAS, located in the library, has tutoring available for all aspects of DWC, including writing, note-taking, seminar discussion and preparation for exams and quizzes. They are anxious to be of assistance, particularly to first semester freshmen. Use their services.
Meet with Dr. X. This is the one good idea that you include in your email. But, if you are intending to meet with Dr. X only to argue about your grade, then you are absolutely correct when you "doubt that he will change anything." He won't, nor should he. If, rather, you are interested in clarification about grading policies and (especially) getting advice for how to do better in DWC going forward, Dr. X will be happy to help you.
Change your attitude. You say that "I don't want to seem like I'm complaining," but that is exactly what you are doing. Your email is nothing but an extended session of complaining and attempting to blame someone else for something that you are ultimately responsible for. If you want to be successful in DWC and in college overall, it's time to take responsibility for yourself. As the Stoic philosopher Epictetus (someone you might be studying later this semester) wrote, "An uneducated person accuses others when he is doing badly." It's time to stop doing that. Dr. Vance G. Morgan
11/4/14 9:42 AM Good morning Dr. X: I thought you might enjoy reading an email that I received last evening from one of your DWC seminar students and my response this morning. . . Dr. Vance G. Morgan
11/4/14 10:04 AM I apologize for complaining and I appreciate your help. I will do my very best to work harder in the class and use your words of advice to help benefit me in the class. Thank you. Sincerely, PO11/4/14
10:28 AM Best of luck with the rest of the semester. Dr. Vance G. Morgan
11/4/14 3:26 PM The young man who wrote you came to visit with me this morning, and seemed quite contrite. He didn't bring his exam with him, and simply asked how he might improve. That was a big change in attitude. This young man started the semester by putting his head down on the desk while I was lecturing. He hardly said a word in seminar. I saw him consulting spark notes before I began seminar last week. I think you've taught him a lesson, Vance. Time will tell; I'll keep you informed. Dr. X
Time will indeed tell, as it always does. But in one exchange of emails (1) a student's path has perhaps been slightly redirected for the better, (2) a professional relationship and friendship with a colleague has been strengthened, and (3) I got to say what every teacher want frequently wants, but seldom gets, to say. Not bad for a day's work. 🙂