Everyone has heard the old adage, attributed to Oscar Wilde, that "When you ASSUME, you make an ASS out of U and ME." Although it does not lend itself to such a witty and pithy saying, there is another ASS word that gets a lot of buzz on college and university campuses: ASSessment. When the term arises in conversations of any sort, the faculty says "Look out, the administrative ASSes are coming for our academic freedom!" while the administrators say "Look out, the faculty ASSes are braying about academic freedom again!" I am by training and gene pool strongly aligned with the faculty side of this divide, but over the past decade have had to play nice with administrators so regularly and often that I've come to realize that there just might be fewer devils in the halls of the administrative buildings than there are in the faculty offices on campus.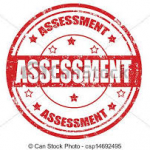 But administrators and faculty are wary of each other, and fall back into stereotypical fears concerning "the other" at the drop of a hat. So when the third rail—ASSessment—becomes the topic of conversation, all bets are off.
I managed to ignore assessment while chairing an academic department, then directing an academic program for a number of years, but eventually couldn't avoid it any more. And I had to figure out whether there was an academic Claritin available to help me with my assessment allergies. One of my friends and teaching mentors in my early years as a teacher had a favorite story about assessment that he liked to tell. During the meeting of a committee whose members came from various academic departments, the topic of assessment of faculty and students was on the agenda.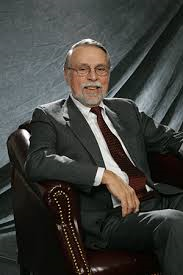 My colleague, a distinguished English professor who also ran the Liberal Arts Honors program on campus, bristled on principle. "How are you going to quantify and measure what happens when a student reads and then a room full of students with a teacher discuss a Shakespeare sonnet or a page from Dostoevsky?" he fumed. "Some things can't be quantified!" "Rodney," a professor from economics patiently replied—"Everything can be quantified."
My friend did not tell this story as a remembrance of a day when he learned something new. Rather, he used it as evidence that even in the academy, even on the campus of a college whose bread-and-butter is the humanities and the liberal arts, barbarians and Philistines are at the gate, seeking to turn the richness of the humanities into a linear, number-crunching mockery—just as Dr. J. Evans Pritchard, PhD seeks to do in his introduction to a weighty poetry anthology in this scene from "Dead Poets Society":
I remember the first time I met B____, the newly appointed assessment guru on campus—his daunting official title is Associate Vice President for Academic Affairs/Chief Institutional Effectiveness Officer. He was appointed to this position roughly ten years ago at about the same time I became chair of the philosophy department. Knowing that my department had done absolutely nothing over the years in response to regular administrative prompts to develop internal assessment strategies, I was not surprised when shortly after moving into the chair's office I received a pleasant invitation to come to the Academic Affairs suite and have a conversation with the assessment guru. Shortly after I sat down, he said enthusiastically "Vance, I'm an assessment geek!" "This is definitely not going to go well," I thought. "I would rather stick a fork in my eye than even think about assessment—assessment geekhood is beyond my range of comprehension."

I was allowed to effectively thwart and ignore the whole issue during my four years as department chair, but by the time I became director of the Development of Western Civilization Program, the four semester, sixteen-credit-hour required set of courses that is the core of my college's core curriculum three years ago, the lay of the land had changed. Due to accreditation requirements and an increasing insistence from various constituencies on the peculiar idea that teachers should be held accountable in some measurable way for what happens in the classroom, I realized that benign resistance and neglect would no longer be an effective strategy.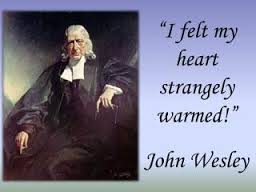 Oddly enough, I also realized that I had started moving incrementally in the direction believing that assessment might after all be desirable beyond the pragmatic fact that we were going to be forced to do it.
This was not the result of any John Wesley-like "heart strangely warmed" conversion experience concerning assessment. I am still wary of and uncomfortable with the very idea of quantifiable measures of what happens in a humanities-oriented classroom. But I at least had come to the realization that the standard humanities faculty insistence that any sort of assessment in the classroom is bogus and a violation of academic freedom is untenable. Unless we want to live in an Aristophanes-like educational universe that is comically removed from how the real world actually operates, we need to recognize that being held responsible for what we do on a regular basis is not a violation of anything other than our hubris and pretensions. News flash, humanities professors—even God gets held to recognizable standards on occasion.
The program I inherited had been chugging along merrily without agreed-upon standards and without being answerable to anything other than itself in any noticeable way for a couple of decades. Accordingly, the ongoing interaction between dozens of faculty and hundreds of students from semester to semester tended to produce islands of excellence and rigor in an ever-widening sea of mediocrity.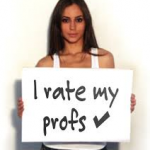 And everyone pretty much knew it, both within the program and on the campus at large. The only assessment tool used in the program was an informal "popularity poll" in which the students at the end of the year got to take out their frustrations anonymously on their professors in the manner of RateMyProfessor.com.
The biggest reason why the assessment lay of the land on campus had changed was that when I stepped into directing the program, the more-than-five-year process of core curriculum reform on campus had just ended, producing among many other things a new streamlined and improved version of the program, the first such revision in its four decades of existence. My task was to help lead the faculty from the old into the new. Amongst administrators and many faculty on campus there was a commitment to making the new core curriculum work—which meant a renewed, sharp focus on assessment. In response to B___'s request for a report on assessment progress at the end of each of my first two academic years as director, I provided a summary of conversations the faculty was engaged in related to important issues such as grade distribution and inflation—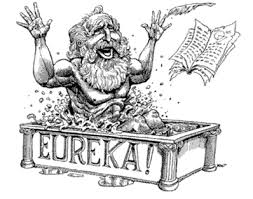 but this wasn't exactly assessment. Then going into my third year as director, I had what at the time seemed like an Archimedean "Eureka!" moment—looking back, it was a realization and idea both disarmingly simple and obvious, but completely against the grain.
One of the reasons assessment is so problematic for faculty is that it always seems to be imposed on them from outside, antagonistic forces. What if faculty and administrators actually met in the same room with the charge of developing instruments of assessment to track the progress of students in important areas of learning over their four semesters in the program? Administrators and faculty collaborating with a common goal? Impossible! Insane! But it was worth a shot—knowing that there are assessment experts on campus, why not have them work with faculty focusing on what might work in the context of this program rather than having the faculty wait for the assessment shoe to drop?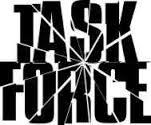 I sent an email describing my crazy idea to B_____; he enthusiastically accepted my invitation to help form the first ever "DWC Assessment Task Force" on campus (I call them the "Assessment Posse"). Three administrators, four faculty members (specifically chosen because of interest expressed), and me.
Over the academic year, the assessment posse turned out to be one of the hardest working and most creative committees I've ever been involved with, producing by April a twenty-question reading assessment quiz to be administered to students at the beginning of their first semester and at the end of their third semester in the program, a tool intended to indicate whether the program is actually facilitating "deep reading" of primary texts as it claims.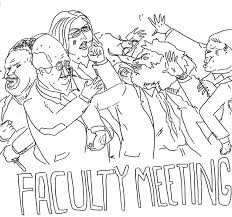 We did a dry run by springing the quiz on those present at the last faculty meeting of the semester, received unexpectedly positive feedback, and we were in business.
All of this is fresh in my memory because this coming Monday the newly created assessment instrument goes live as three program teams give the quiz to 250 unsuspecting freshmen. How well will it work? Will information useful for tracking the program's success or lack of same be gathered over time? I certainly hope so, but one thing I have learned for sure. Humanities faculty and number-crunching administrators can learn to speak each other's language sufficiently to work toward a common goal. I've seen it happen. Imagine that!