On Facebook a couple of days ago, I posted this:
It's times like these that help me understand what was going on in Yahweh's mind when he, on several occasions in the Jewish scriptures, planned to wipe out humanity (or a problematic group of humans) and start over again.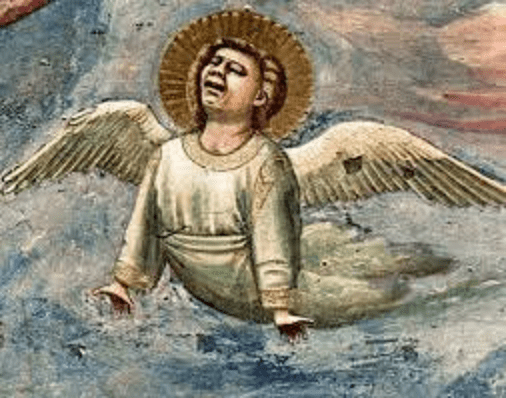 I really wish I was in the middle of a semester right now. The confluence of Covid-19, the murder of George Floyd, and the subsequent protests and riots throughout the country have created a classic "teaching moment." Not because I have any particular wisdom to impart to my students at this moment of crisis, because I don't. Not because I even know how I would start a conversation if my ethics class was meeting on Zoom today, because I don't.
If I've learned anything over the past three decades in the classroom, it's that I'm just as likely—perhaps more likely—to learn in my classrooms than I am to teach. I learn the most when I am sure that I don't have the answers, honestly tell my students that "I've got nothing," then invite them to work with me through whatever difficult topic or challenge is on our collective plate that day. And today is one of those times. I would love to talk with my students today.
My own privileged, white experience prohibits me from telling persons of color which ways of expressing decades—centuries, actually—of pent up pain, anger, and rage at systemic, entrenched racism, with its connected violence and death, are acceptable and which are not. I don't know what "crosses the line"—I don't even know at this point if there is a line. I do know that very few, if any, significant, structural changes have ever happened in this country without protest, civil disobedience, and violence.
I also know that, despite traditional characterizations and depictions, Jesus—whose follower I claim to be—was not exclusively a man of peace. He was a disruptive force. He spoke truth to power. He went so far as to aggressively disrupt a gathering that was representative of the economic and religious structures of his day, structures that ultimately got rid of him through execution. All of us are familiar with the overused trope "What Would Jesus Do?" I'm quite sure that he would be in the streets protesting right now. Would he set a police car on fire or throw a rock through a window? I don't know. Nothing Jesus does surprises me.
As I was struggling yesterday to come up with something—anything—to post on the blog during these troubled and disturbing days, I was saved by the e-mail bell announcing a statement from my college's executive office. The statement was co-written by our current President, who will be stepping down at the end of June after fifteen years in office, and the college's President-elect who will step into the office on July 1. It contains an eloquence, insight, and honesty that I appreciated and needed. I've edited it for length only, not content—I suspect that everyone can find something of value in it.
The horrific tragedies across our country reflect the systemic racial injustice that are anathema to all we believe as Christians and as people who pursue truth – veritas – in all that we do. The protests we are witnessing, rooted in frustrations that are amplified by the COVID-19 pandemic that has hit poor and minority communities particularly hard, demonstrate society's outrage with the recent murders of George Floyd, Breonna Taylor, Ahmaud Arbery, and more other victims over decades than we can count. Their deaths are not merely a result of excessive force by police or inexplicable acts of violence but, rather, systemic anti-black violence. Unchecked and without true reform, these systems have terrorized communities of color for far too long and have reopened a wound that has festered throughout our country's history.
When atrocities such as these occur, we must unite to condemn them and support those in need. We must speak out and do our part to reform the structures that allow such injustices and leverage our positions to actively dismantle those systems. That recognition and awareness carry with them both a responsibility and a calling to act. We are called to teach and educate, so that all who enroll here and all who work here come to understand the value of every person. We are called to hold each other accountable for our actions in a way that also shows our love and compassion for one another. And we are called to stand shoulder-to-shoulder with the black members of our community in mourning and in prayer. We pray that God may open our eyes, our minds, and our hearts in order that we all honor each other with dignity and respect as members of His human family.
On behalf of the entire Providence College community, we express our deepest solidarity with, and sympathy to, the families of Mr. Floyd, Ms. Taylor, Mr. Arbery and all families of those subjected to these systemic forms of violence. Providence College has struggled with numerous incidents of racism in its history, including our recent history. Our black students, faculty, and staff have known its sting on our campus. They have been courageous in calling it out and increasing awareness, which has strengthened our resolve to work toward building a beloved community where all people are welcomed and valued for who they are. While we recognize the challenges that we face, we firmly recommit ourselves to creating a culture at Providence College where all members of our community are respected, valued, and treasured as individuals created in the image and likeness of God.
As members of the Friar family, please join us in praying for these families, for all those in pain throughout the country, and for needed change that must come to fruition in our country.
Finally, a word from my own Christian tradition. My friend Mitch, the rector of the Episcopal church I am connected with, included this "Collect for Social Justice," from the Book of Common Prayer, as part of last Sunday's morning prayer service. May it be so.
Almighty God, who created us in your own image: Grant us grace fearlessly to contend against evil and to make no peace with oppression; and, that we may reverently use our freedom, help us to employ it in the establishment of justice in our communities and among the nations.