On Monday, one of my Providence College faculty colleagues posted this on Facebook:
Today was my one and only day of exams, so all that stands between me and Summer research is: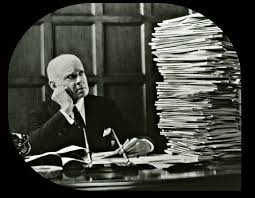 74 short papers
28 medium papers
32 long papers
3 longer papers
28 final exams
See you all on the other side…
I know this colleague well—when he says "long" and "longer" papers, he means it. I conservatively estimate that he has 600-800 pages of student writing to read, grade, and internally digest over the next few days. "The other side" is no more than a week away, since final grades have to be submitted quickly at the end of the spring semester—certain seniors getting their degrees at Commencement in two weeks may depend on their final grades from the just-finished term. I noticed, by the way, that over the next twenty-four hours my colleague did a whole lot of posting on Facebook about a lot of stuff having nothing to do with grading papers. I'm not surprised.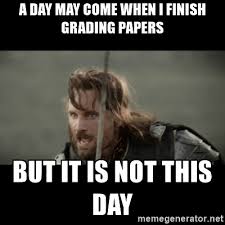 Anything—including sticking a fork in one's eye—is preferable to grading under pressure.
It's that time of year—the time when teachers wonder why the hell they ever went into this profession in the first place. I've learned over the years not to whine and complain about grading papers and exams—at least not around my wife. After hearing me do so on a regular basis, Jeanne once simply asked "Isn't that part of your job?" Followed by "If you didn't assign so many papers, you wouldn't have to spend so much time grading." Both true—and both completely unwelcome observations when one is facing hours and hours of the worst part of one's job. So professors usually save their most intense griping for conversations with other professors who are more than willing to play the "can you top this?" game when it comes to how much grading they have to do. I'm careful not to contribute much to such conversations these days—I'm on sabbatical, so I have no grading to do. Hardly the sort of person you want around when you are facing hours of virtual root canal. I have, however, twenty-five years of college teaching experience that qualifies me to say something about student assignments; unfortunately, I find that those qualifications don't help very much. The question of what and how much to assign over a semester presents itself anew every time one starts thinking about a new class. It's that time of year.
I realized the other day that once my colleagues finish their current round of grading papers and exams in a week to ten days, my sabbatical will effectively be over.

Technically speaking, it ends on June 30th; I've been telling friends and family that it actually ends on August 29th, the first day of classes in the Fall 2016 semester. But practically speaking, my colleagues' current round of grading, followed by commencement a week from Sunday, are the last professor-related items that my sabbatical frees me from. I will be spending the summer months doing the exact same things I usually spend my summer doing—writing (which this summer means getting my book into the format my publisher wants) and planning for my fall classes. I'm pumped for both of these activities. There are few things professionally for an academic that beat getting a book published, but one of the things that (for me, at least) might rank higher is planning classes for a new semester.
One of the many wonderful things about the life of a teacher is that the world is created anew twice per year. I realize that many non-academics are under the impression that college professors, once they have taught a course two or three times with a modicum of success, continue to teach that course exactly the same way every time it shows up on the calendar for the rest of their careers.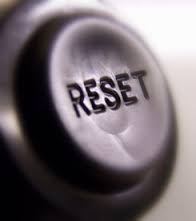 I'd love to say that this never happens, but my own experience on the inside of the academy has been that there unfortunately are such professors out there, hitting the reset button the first day of each semester as they prepare to bore their new students to death over the upcoming weeks. But I'm happy to report that such professors are rare and are becoming rarer. Like the dodo bird, the "I haven't had a new thought or teaching technique in decades" species of professor will hopefully go extinct soon. I find that most college professors share my energies as they begin to think about the next round of classes a few months down the line—eternally optimistic, positively energized, and full of hope.
For instance, in the fall I will be teaching two sections of General Ethics, the philosophy department's gateway course into moral philosophy, the place where the strange, unfamiliar world of philosophy and real life intersect most obviously and immediately. My two sections are full of twenty-five juniors and seniors each, most of whom are taking the class because they have to—an ethics class is part of my college's required core curriculum. So how do I convince fifty students, who would probably rather be doing anything else than sitting in an ethics class, that they are about to embark on an unforgettable voyage?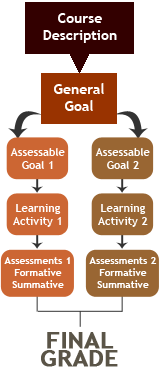 That's the never-ending and always exciting challenge to a teacher—the world created anew every semester.
General Ethics is my favorite course to teach; although I have taught three or four dozen sections of the course in my career, due to four years of heavy administrative duties followed by a year's sabbatical, my fall ethics classes will be the first time I have taught General Ethics in five years. The last time I taught it I used an entirely new syllabus, essentially teaching ethics through literature. I was satisfied with both sections I taught that semester, received great student reviews at the end of the term, so common sense would indicate that I should pull that syllabus up on my tablet, change the assignment dates to match our fall semester meeting times, order the books, and move on to my next task.
But that wouldn't be any fun, would it? So today I begin planning for next fall's General Ethics sections with a blank tablet screen in front of me. I'm convinced that these will be the greatest classes I've ever taught, that my students' lives will be changed because of spending a semester under my teaching care, that a new book will percolate up from our brilliant and stimulating discussions, and that the last thing I'll say before I breathe my last breath a few decades down the line is "Man those Fall 2016 General Ethics classes were terrific!" No pressure, of course—it's all part of the wonderful life of being a professor. Even if we do have to do a lot of grading. I'll keep you updated over the summer as I build the syllabus. Some things are more fun than sabbatical!