This is an interesting planet. It deserves all the attention you can give it. Marilynne Robinson, Gilead
One of the highlights of my week during the academic year for the past several years has been "MacPhails at 4." MacPhails is the small pub-style gathering spot on our campus, named after a beloved Dominican priest who served as the associate vice president for student services for many years at the college. Every Friday at 4:00 pm, several members of the faculty gather to unwind from the week with a beer (or two or three) before heading home for the weekend.
Until last March, that is. Once all classes went remote thanks to Covid-19, MacPhails was no longer available. In the flesh, that is. I am usually the guy who sends out the email blast reminding my colleagues of MacPhails at 4: accordingly, after a week or so of seclusion, I sent an email inviting the same group to "MacPhails on Zoom," an opportunity to converse and gossip as we consume adult beverages and watch each other do the same at our homes. MacPhails on Zoom has turned out to be popular, and the drinks are actually better. I can purchase and consume what I like rather than settling for the mediocre libations available at the small bar at the real MacPhails.
One of the many matters often discussed when at MacPhails in person or on Zoom is what we are reading, other than the stuff we have to read because we are professors and assign the students lots of things that we have to read ourselves. At a recent MacPhails on Zoom I mentioned how excited I was to have received Jack, Marilynne Robinson's latest novel, from Amazon a couple of days earlier on the day it was published (I had pre-ordered it weeks earlier). One of my colleagues, a good friend in the History and Classics department, said "Who is Marilynne Robinson? I don't think I'm familiar with her work."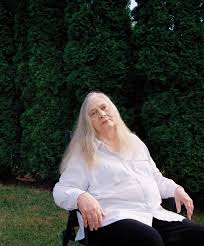 I could not have been more shocked if someone had asked "Who is Charles Dickens?" or "Who is this F. Scott Fitzgerald guy? I've never heard of him." Now that's not entirely fair, of course; I've come to realize that people of good faith need not read and believe the same things in order to be friends and colleagues. My reaction to my colleague's unfamiliarity with Marilynne Robinson says a lot more about me than it does about her. I believe that I have read every published word Marilynne Robinson has ever produced, except for academic articles that have not made it into her many wonderful collections of essays.
A quick search on this blog reveals that I have referenced Marilynne Robinson over the years more often than Plato or Aristotle, more frequently than Charles Dickens or even George Eliot (my favorite Victorian novelist), more times than any other single writer than Simone Weil. Robinson is referenced frequently in both of my most recent books. When I taught a course in 20th century philosophy and chose to put only women on the syllabus, Marilynne Robinson was one of the three, along with Iris Murdoch and Simone Weil. Clearly her work has wormed its way into my teaching and writing. It has also worked its way into my soul.
As much as I appreciate and learn from Marilynne Robinson's essays, it is her novels that I love with a passion. I have described her Gilead, the winner of the 2004 Pulitzer Prize, as the most perfect novel I have ever read. "Read" strikes me as the incorrect verb to describe my interaction with Gilead. I have consumed it many times over the years, marked and inwardly digested it so deeply that Reverend Ames, the main character, has become a part of me. I used to imagine my beloved maternal grandfather when picturing Ames. But Ames is only about a decade older in the story than I am now; I realize that Reverend Ames is actually who I aspire to be when I grow up.
There are passages from Gilead that still put tears in my eyes and gives me chills every time return to them. This one, for instance:
I realize there is nothing more astonishing than a human face. It has something to do with incarnation. You feel your obligation to a child when you have seen it and held it. Any human face is a claim on you, because you can't help but understand the singularity of it, the courage and loneliness of it.
Or this one:
It has seemed to me sometimes as though the Lord breathes on this poor gray ember of Creation and it turns to radiance—for a moment or a year or the span of a life. And then it sinks back into itself again, and to look at it no one would know it had anything to do with fire, or light . . . Wherever you turn your eyes the world can shine like transfiguration. You don't have to bring a thing to it except a little willingness to see. Only, who has the courage to see it?
I have just begun reading Jack, and fully expect it will similarly be filled with insights and beauty. Because Jack was just released a couple of weeks ago, the most recent issue of The New Yorker includes a several thousand-word article about Robinson. It is clear that the author of the article, Casey Cep, is as thoroughly familiar with and as moved by Marilynne Robinson's work as I am. As an aside, I appreciate that there are virtually no spoilers about Jack in Cep's article. Jack is the fourth novel set in Gilead, a fictional town in Iowa in the 1950s (the second and third novels are Home and Lila).
As Cep describes, the later novels in the Gilead series are not sequels to the originals; rather, each tells the same stories through the eyes of different characters. Cep is exactly right when he says that the connections between the novels are "like the Gospels, telling the same story four different ways." Throughout, Robinson both attracts and disturbs the reader on virtually every page, as Cep notes when commenting on a feature of Lila:
Like all of the Gilead novels, Lila is almost shockingly beautiful, tender where it is a love story, and bracing when it raises the existential questions that consume its protagonists.
At the heart of Robinson's work, both essays and novels, is a simple conviction. The world is miraculous, but we seldom pay sufficient attention to encounter either miracle or beauty. The only extended passage from Jack that Cep quotes in his article is not a spoiler, but it is quintessentially Robinsonian:
Once in a lifetime, you look at a stranger and you see a soul, a glorious presence out of place in the world. And if you love God, every choice is made for you. There is no turning away . . . There is nothing to be said about it except that it is a holy human soul. And it is a miracle when you recognize it.
Each human being is a miracle. And so is the world we find ourselves in. Worth remembering, particularly during these times when it seems uniquely difficult to pay attention.