During the early weeks of the semester in our "Apocalypse" seminar, my teaching colleague from the English department opened a lecture with a PowerPoint slide containing the famous final lines from T. S. Eliot's 1925 poem "The Hollow Men," imagining an unspectacular fizzling out of things rather than something more dramatic. With apologies to Eliot, I imagined that if he had been teaching this semester, he might have ended his poem with a one-word change.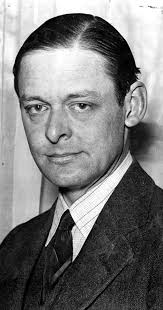 This is the way the semester ends
This is the way the semester ends
This is the way the semester ends
Not with a bang but with a whimper
Under normal circumstances, finishing the final item of grading in a given semester is cause for a deep sigh of relief, accompanied by some version of rejoicing and celebration. But when I finished Spring 2020 grading last Friday afternoon, I posted this on Facebook:
Just finished grading my last final paper. Other than comparing notes with my colloquium teaching partner and recording the grades on line, the strangest semester of my career (or anyone's) is officially in the books.
This is usually a moment for celebration. But the uncertainty of what is to come, and the fact that I really miss my students that I only saw on Zoom for the last eight weeks, makes things bittersweet this time around.
There's a certain sadness about the end of this semester, a sadness I particularly feel for the graduating seniors, at least fifteen of whom I had in my classes this semester. Years of hard work and commitment will be capped, not by various celebratory events culminating in commencement exercises downtown in a week or so, but rather with the virtual conferring of degrees by the college president on Zoom. Several of my students told me that their planned summer internships, intended to be gateways into their new careers, have been cancelled. One said she'll hopefully be able to work at the neighborhood supermarket where she worked in the summers during high school, while another thought he'd probably work for his uncle's roofing and painting company.
Yet, the final written assignments submitted this semester, in all three of my classes, were among the best I've ever read. In various ways, my students expressed again and again both the challenges and the opportunities, the sadness and the hope, the anxiety and the focus, that they have experienced while seeking to finish off their semester while sequestered at home. My honors students told me that a semester of studying Montaigne's essays had equipped them with tools for grappling with the unknown that actually worked. The students in my Apocalypse colloquium described how ending the semester reading a contemporary novel about a global pandemic and its aftermath was not only "weird," but strangely empowering. The average grades in my classes were higher than usual, not because I looked the other way when assignments were occasionally submitted after the deadline (although I did), but simply because my students not only rose to the occasion—they exceeded it.
My end of the semester mood is captured in music by "Ombra mai fu," an aria from Handel's 1738 opera "Serse." I wrote about this aria in the chapter titled "Beauty" in my book Freelance Christianity, published three years ago, writing then that "when the angels sing, they must begin and close with this piece of music—perhaps the most beautiful I've ever heard." It captures peace, sadness, hope, and beauty all in a perfect two-and-a-half minute package. Members of the viola section of the Metropolitan Opera Symphony accompanied Joyce DiDonato in a performance of "Ombra mai fu" during an "At Home Gala" concert two weeks ago. Listen and weep.
The music is so moving that when I first heard it many years ago, not knowing Italian, I speculated that the text of the aria was probably religiously themed along the lines of so much of Handel's compositions. But no—the text of "Ombra mai fu" contains no lofty sentiments, no paeans to the divine. It's a brief poem of thanks for the shade of a plane tree.
Ombra mai fu
di vegetabile
cara ed amabile,
soave più.
Never was a shade
Of any plant
Dearer and more lovely
Or more sweet
It struck me then, and it strikes me even more strongly now, how fitting it is that one of the most inspired pieces of music ever composed was written in honor of a tree. Nature is awakening and thriving as we isolate and sequester.
One of the greatest continuing insights of Reverend John Ames, the aging Calvinist minister from Marilynne Robinson's Gilead, concerns the sacredness of all things. As he nears the end of his life, he pays close attention to the mystery and miracle of things most of us dismiss as "ordinary."
It has seemed to me sometimes as though the Lord breathes on this poor gray ember of Creation and it turns to radiance—for a moment or a year or the span of a life. And then it sinks back into itself again, and to look at it no one would know it had anything to do with fire, or light. . . . Wherever you turn your eyes the world can shine like transfiguration. You don't have to bring a thing to it except a little willingness to see. Only, who has the courage to see it?
For Reverend Ames, everything is a sacrament with intimations of holiness. And the Divine Being he has served and conversed with for decades is still a mystery.
"You don't have to bring a thing to it except a little willingness to see. Only, who has the courage to see it?" Good question. It takes a lot more courage to embrace this world with all of its imperfections and disappointments as a spectacular and continuing divine miracle than to step back and bemoan the fact that it seldom is the miracle we would have performed if it were up to us.
It isn't up to us—the power and glory of our created, sacred world is far above our pay scale. It is particularly important to remember when things really aren't working out the way anyone of us would have planned. Sacredness and beauty, embedded in imperfect matter, is a reminder that according to the Christian narrative, this very strange yet compelling fusion of the divine and the imperfect is God's intention with us.