Today is my college's Commencement Day. I've been to more than thirty college graduation events, including the three when I got to walk across the stage and receive my degree. I have heard many Commencement addresses; the best was a dozen years or so ago from Tim Russert, while there is strong competition among several speakers for the worst. I will probably never have the chance to give a Commencement address myself–if I did, I would say something like this.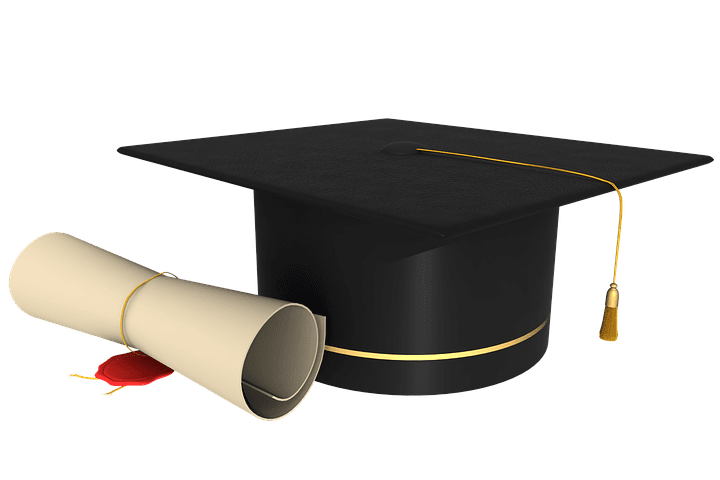 Father President, distinguished guests, faculty and staff, honored graduates and your families—thank you for this opportunity to speak with you for a few minutes. One hundred and eighteen years ago, at an obscure university about fifty miles north of here, Professor William James gave a talk to the Young Men's Christian Association at Harvard University. The topic the group asked him to speak on that evening was "Is Life Worth Living?" For the next few minutes I would like to explore that topic—"Is life worth living?"—with you.
I know, I know—you're thinking "Come on Professor Morgan, that's really a downer. This is graduation day. We are expecting to hear how hard we have worked, that the world is waiting for us with open arms, that we can be anything we want to be if we simply set our minds to it." I am well aware that this is what you want to hear today, and plenty of people here today will be happy to say it.
But for the moment—let's get serious. No one in this arena, especially those in the center front who are graduating, wants to consider tough questions today. But I guarantee that many of you already know, and everyone in the Dunkn' Donuts Center today who is over thirty knows, that someday, sooner or later, you will wake up and find that "Is life worth living?" is a very meaningful and pressing question. So note to self—when that day happens, remember these few minutes we have together today. It may save your life.
To remind you that there is a long tradition in which such questions are taken seriously, let me drop a few names on you from the distant past—your Development of Western Civilization days. Hey, what did you expect, I used to run the program! For instance, in his History of the Persian Wars, Herodotus tells the following story about how a certain Thracian tribe welcomed the birth of a new baby. "When a baby is born the family sits round and mourns at the thought of the sufferings the infant must endure now that it has entered the world, and goes through the whole catalogue of human sorrows; but when somebody dies, they bury him with merriment and rejoicing, and point out how happy he now is and how many miseries he has at last escaped."
Ready for another story? In The Birth of Tragedy, Friedrich Nietzsche (never thought you'd hear from him at graduation, did you?) tells a story from Greek mythology. "According to an ancient legend, King Midas had long hunted the forest for the wise satyr Silenus, the companion of Dionysus, without catching him. When Silenus finally fell into his hands, the king asked him what is the very best and most preferable of all things for man. The stiff and motionless satyr refused to speak; until, forced by the king, he finally burst into shrill laughter and uttered the following words: 'Miserable ephemeral race, children of chance and toil, why do you force me to tell you what it is best for you not to hear? The very best of things is completely beyond your reach: not to have been born, not to be, to be nothing. But the second best thing for you is—to meet an early death.'"
Had enough yet? How about one more from Shakespeare's King Lear, the last seminar with my Honors freshmen this semester? Naked in a driving storm in the middle of a Scottish heath, Lear rages that human beings are nothing but "poor, bare forked animals," living on a "great stage of fools." Lear demands an answer to the question "Is man no more than this?" The blinded Gloucester despairingly directs his accusations heavenward: As flies to wanton boys are we to th'gods; They kill us for their sport.
Over and over again throughout literature, philosophy, theology and more, an important question arises that is as pertinent now, for everyone in this arena, as it was several thousand years ago. How am I to live a life of meaning and purpose in a world that frequently lacks either one? The world does not come to us wearing meaning and values on its sleeve. The universe does not care that you are graduating with honors and is oblivious to whether your hopes and dreams are realized.In a reality such as this, where are meaning, values and purpose to come from?
Novelist Dorothy Allison provides a clue when she writes that
There is a place where we are always alone with our own mortality, where we must simply have something greater than ourselves to hold onto—God or history or politics or literature or a belief in the healing power of love, or even righteous anger. Sometimes I think they are all the same. A reason to believe, a way to take the world by the throat and insist that there is more to this life than we have ever imagined.
In other words, you are responsible for being bearers of meaning into the world. Is life worth living? It is if you make it so. Truth, goodness, value, hope, all of those things that are central to a life worth living are not the objects of a treasure hunt. They are the products of a continuing creative task that each of you has been assigned as an educated and nurtured human being—to create the world that you want to believe in and live in.
For me, this task is best understood in a framework that includes what is greater than us, that is infused with the divine. Perhaps this framework will work for you as well. Benedictine sister Joan Chittister expresses it this way:
Having made the world, having given it everything it needs to continue, having brought it to the point of abundance and possibility and dynamism, God left it for us to finish. God left it to us to be the mercy and the justice, the charity and the care, the righteousness and the commitment, all that it will take for people to bring the goodness of God to outweigh the rest.
In closing, let me drop one more DWC name. In his signature poem "Tintern Abbey," William Wordsworth describes our world as one that is "half-created, and half-perceived." There's not a lot that we human beings can do about the "perceived" part. As my wife would say, the world "is what it is." But great moral traditions from the ancient world to the present tell us that it is the "half-created" part that makes all the difference. The question is not "what is going to happen?" but rather "what am I going to do with what happens?"
The power and the privilege of shaping and creating a better world is yours. There will be days when life may not seem worth living—on such days, what will your response be? William James' closing words to those young men at Harvard over a century ago are my final words to you. James said "These, then, are my last words to you: Be not afraid of life. Believe that life is worth living, and your belief will help create the fact." Believe it.