Therefore with joy you will draw water from the wells of salvation. Isaiah 12
In his collection of essays Breakfast at the Victory, James Carse writes about the spiritual lessons he learned when the water at his family's rural New England cabin started tasting funny one summer. It turned out that the wooden cover over the cabin's well had collapsed under the weight of a deer or a bear, and was polluting the water that fed the well. Carse's essay explores, with some side forays into Robert Frost's poetry, the power of water–a power that, as we all are regularly reminded by the latest hurricane, often cannot be predicted or harnessed. Carse's essay reminded me of another New England well, this one from my youth.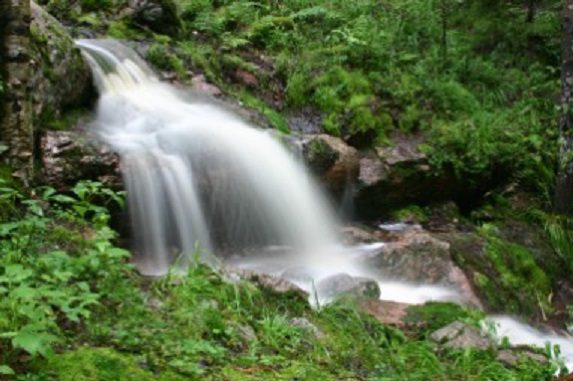 Several years ago, during an infrequent return to rural northern Vermont where I grew up, Jeanne and I took a quick detour from Route 5 South to drive past the old homestead, the house in which I lived until age eleven. It was in poor repair, and seemed far smaller than when I was a kid. Most surprising was that Smith's pasture, the cow pasture across the road that was the site of many childhood adventures, was gone. A tangle of trees and underbrush grew where the gate to the pasture had been. I'm hoping that if I had pushed through the brush I would have found Smith's pasture on the other side, sort of like finding Narnia on the other side of the wardrobe. Because the pasture was magic.
Growing up in the sticks has some definite plusses—how many city kids have a cow pasture at their disposal? Smith's pasture was one of several unofficial playgrounds for my brother and me. Many were the summer mornings when my mother would pack us a lunch and we would climb over the gate into the pasture, limited only by the general directive to be back before dark. The generous Mr. Smith, whom I never met, gave my family free access to his pasture, while the evil Mr. Cole, who owned the adjacent pasture just down the road (and whom I also never met), refused such free access. Hiking, war games, superhero exploits–Smith's pasture was the natural stage for just about anything two kids reaching double digits in age could come up with.
It was only many years later that I put two and two together and figured out why Mr. Smith was so generous with access to his pasture. He may or may not have had a soft spot in his heart for children needing a place to explore; the real reason we had access to his pasture was the artesian well, located several hundred yards past the fence, which provided water for our house.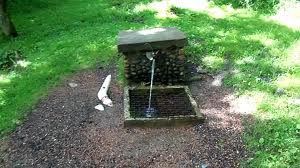 A well-understood task accompanied our frequent treks into Smith's pasture—don't forget to check the well. It was my brother's job to lift the hinged lid as high as he could—I was too small to do it—while I peered into the dim recesses below. "It looks fine!" "It's a bit low!" or, one fateful afternoon—"It's empty!!" This was distressing news, producing visions of no baths, no clothes or dish washing, and general aridness. The spring had widened a minor crack in the well wall into an exit route—it was many dollars and dry days later before the water was coaxed back into its proper location. When wells misbehave, life changes significantly.
One does not get very far reading in the Bible without encountering a well. In a largely desert landscape, of course, wells were both the source of life and the center of community activity. Isaac and Rebekah met at a well, as did Jacob and Rachel as well as Moses and Zipporah. Joseph's older brothers threw him into a dried up well after he offended them one too many times. Jesus' conversation with the Samaritan woman at the well in John 4 is one of the most fascinating texts in the New Testament. Battles were fought over wells. They are so prevalent and necessary in stories from a nomadic, arid land that it's easy to imagine that they are natural parts of the landscape. But they aren't. A well is a human attempt to harness the power of something very necessary but also very powerful—a spring of water.
As James Carse describes in his essay, and as I learned at an early age in Smith's pasture, springs do not always cooperate with our attempts to control and tame them. In ancient texts, springs and sources of water are sacred. This is not surprising, because water is necessary for life. A spring—an oasis—stands for life, for rest and refreshment. But it is the random power of a spring that most directly brings the divine to mind. Springs are as resistant to our attempts to control them as they are to our expectations. Just when we think that we have the water under control, it decides to go somewhere else. It turns every apparent barrier into a new channel. As Carse writes,
This is the deepest secret to living water: it transforms every obstruction into a new expression of itself . . . Little wonder that springs are sacred. We cannot live without the purity and regularity of springs. But it is not just this that makes them sacred. It is their indifference to us, that they come and go without the least interest in our well-being.
This would be a good thing to remember every time I think I have God figured out, whenever my path to a frequently visited well becomes a bit too frequently traveled. But the divine spring has a mind and will of its own, apparently, and if I don't pay attention, I will find my well, so carefully built to contain the spring, empty one day. And this is not a good thing—as Peter wrote, "these are wells without water . . . to whom the gloom of darkness is reserved forever."
It is easy to forget that the divine spring was never intended to be contained permanently in any external well, whether a building, a book, or any specific location. The good news, as Jesus told the woman at the well, is that the divine spring is "a well of water springing up into everlasting life." And that well is me. And you. It's a great idea—portable wells containing the most life-giving water ever imagined. I need go no further than where I happen to be to find out what the divine spring is doing.