Getting to Know the Ancestors (I Never Knew)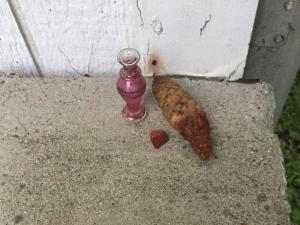 I never knew my maternal grandparents. My maternal grandfather passed away before I was born, and my maternal grandmother passed died on my second birthday. I know them from pictures on the wall and from stories I have heard. Now, I wish to know them better.
What I do know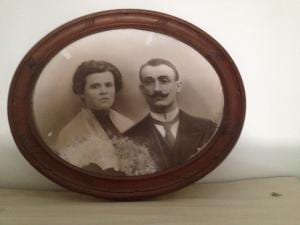 My grandfather was a vegetarian, like I am, unusual for a person living at the turn of the 20th century. He worked in the mines, iron ore to be exact, and he would gather with his friends to sing operas while they shared a glass of wine.
My grandmother was a healer, a mid-wife in her day. She spoke five languages and was called upon when people were giving birth, since she could communicate with people who spoke several languages in this multi-ethnic city. She would often be called first, before the doctor would be engaged.
I have come to know them through stories from my parents and from friends that we would speak to when we visited with family in France. I hold on to those stories as tightly as I can because as my mother's memory has faded, so too has the connectivity – directly – to the time and people.
Even further back
In my last visit to France, I found the names of my maternal great-grandparents and where they were born. I don't recall ever seeing any photographs of them, which, all-in-all is not surprising. They were born in the mid-1800s, and I am not sure how many photographs were being taken at that time in their part of the Old World. I don't recall ever hearing any stories about them when I was growing up. They remain a mystery to me.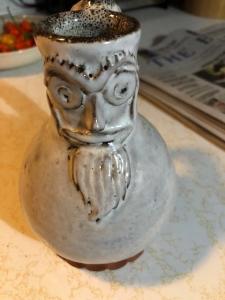 Nevertheless, I call out to them every day, much like I call out to all the Ancestors that I know, both animal and human. I recite a list, every day during my working, and I call out to them. Will I ever get to know them, essentially, in the same manner as the grandparents and Ancestors I knew? I don't think so. Will I get to know them better energetically, perhaps? I certainly hope so.
And further on
So, what is the point of the exercise? I will never even have a close approximation to how their life was, what they liked, how they treated each other or their families. They will remain a mystery to me and, when I am gone, they will be even further out of reach.
Yet, for now, I call out to them. I hope and pray that by calling their names, I somehow stir the ethers enough to make a connection. they do not necessarily need to reach back to me. In that deep pool that is the Ancestors, I just need to be able to create a ripple that extends to them, to let them know that they are not forgotten.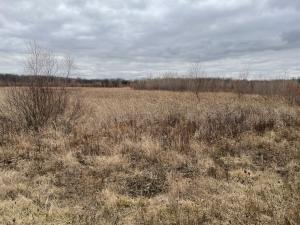 I guess that one of the practical questions is: how long do Ancestors stick around as Ancestors? What if my Ancestors reincarnate as members of another family? For me, the answer is found in that linear continuum between the time of my Ancestors to the present. I am here, literally, because of them. What happens after their passing is important to their next non-linear steps. I call out to them, and I hope that those Ancestors hear my call. I pray that they give me guidance and moreover that the see in me, something of themselves.
Workings
At the end of my workings, I say everyday:
Gardez-les au chaud dans la Terre
Et sûr dans la connaissance
Qu'ils sont toujours aimés
Et pas oublié.
Keep them warm in the Earth
And safe in the knowlledge
That they are still loved
And not forgotten.
And a prayer
Here is a prayer that I wrote for the Ancestors of distance: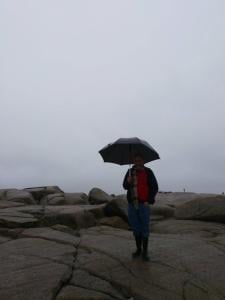 Prayers to Ancestors of Distance
I call to the waters of the well,
Deep waters,
Waters that flow
From before my birth.
I call to the Ancestors
Standing on that far shore,
May my voice by heard,
So too,
May my heart be open,
So too,
May you hear my call.
In my mind's eye,
Let me see your faces;
In my mind's ear,
Let me hear your voices;
In my intuition,
Let us come to a broader understanding.
I call to the waters of the well,
Deep waters,
Waters that flow
From before my birth,
Let us meet on that distant shore.
So be it.