I gave my sermon for the final Sunday in Lent yesterday. I describe how life contains desires many of which we don't know about. Our greatest surprises are gifts from people who know us so well they present us with gifts we don't expect. It is a curious fact of life. But there was one part that I did not develop beyond its being a paradox within another one.
The Life Verse
"Those who love their life will lose it, and those who hate their life in this world will keep it for eternal life." (John 12:25) The contradiction of losing when intending to keep and keeping when wanting to lose is apparent. Beyond that, the words being translated as "life" are different.
Words And Their Meanings
The word psuke, which is often translated as soul is used the first two times in the text. The word zoe is used the last time. We usually think of the soul as being eternal. But in this passage the psuke is not that. It is temporal. It represents life as individual or personal. One is alive in this sense from birth to death. This word is the root of psychology. It is helpful to remember these issues are concerns while being alive from birth to death.
The other word zoe tends to refer to all that is living. We derive the word zoology from it. Jesus appears to say life beyond this one is greater than the one in the present. But something is wrong here. How do people hate their lives and love their neighbors as themselves? It is a problematic question.
Contemplating Life
I dwell on problematic questions until I either get an answer or realize I am going in circles. I let this question go for a while. But it didn't let me go.
I made my way to a Tennessee State Wildlife Refuge named Kyker Bottoms. It is a wetland bird sanctuary where I live.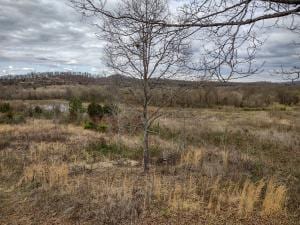 I have a special connection to this place. I was once the pastor of the farmers who donated the land. Being the pastor gave me time to visit them and listen to them talk about the place. Ruth had trouble getting around sitting in her sunroom on the hill and watching the birds fly in and out. She remarked to me, "Not as many ducks come as they used to. They were coming in for Jimmy's corn." It is a good memory.
Memories make one ponder. The farmers are gone now. The land remains in a new form under new management. The birds fly in. Birders come and stand in the observation platforms or wander around looking for the animals.
Being With Everything
I started with zoe – the life that means everything that is alive. Jesus added the word eternal to it. The word translated as soul did not get that addition. It is life "in this world." I stood at the highest observation platform and watched. I was not "seeing" accidentally. Watching implies seeking to see. Great Blue Heron flew and hunted. Ducks landed skidding into a pond. Frogs sang all around the area. I experienced zoe.
It was not an oceanic experience of feeling one with everything around me. I did not feel a part of it. I knew I was in it. But I knew when I left there it was all going to continue without my presence. My temporal life was involved. It did not make the scene work.
Tolstoy once wrote a short story about an ancient Christian who lived through his death. He did not come back to life after his death. He was there before, during, and after. The fact is he died and did not notice. The main character lived the eternal life once he became a follower of the Way.
Understanding Life
I love my life. I do not hate it. Being someone who got another chance at it, I do not have it right. But I know the importance of reaching for the eternal zoe. This understanding of living is way beyond "ticket-punched" Christianity that is concerned with getting into heaven. It is beyond the belief that we must continue failing to please an unplacatable deity.
I dreamed once that I stood in a wetland among many creatures that allowed me to be among them. They did not run away in fear. I was accepted. I enjoyed that dream.