I've got several exciting (for me) things to announce:
1. First Funding Milestone Reached
In addition to teaching high school full-time, I've held down a weekend retail job for the last four years.  Until recently I worked Saturdays and Sundays, which gave me a 7-day work week for nearly three years straight (but of course income inequality and low wages aren't real problems in America, just laziness amirite?).  I dropped Saturdays not long after I began writing again but I've held onto Sundays because the money to pay the bills simply wasn't there.  Not long after moving to Patheos I started a Patreon page to ask for enough support to free up one more day so that I could have a little more time to write, to correspond with readers, and to begin organizing a communication network of Southern secularists.  My first milestone was to receive enough support to drop the retail job and devote more time to these goals, and as of this week we've met the first goal!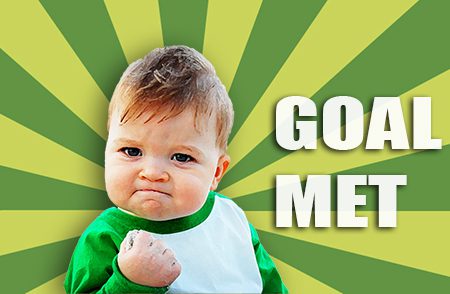 True to my word, I've given notice to my weekend job and they've begun looking for my replacement.  Once that's done, besides having a little more time to write, I can finally attend the meetings of my local atheist group after a nearly four year absence. I can't say thank you enough to the friends who have pledged support to help me make the time to do what I do.  There's so much more I need to do, too.  A number of friends have encouraged me to write a book, and I'm looking forward to starting on that someday soon.  With my life, it'll take some time to do it the way I want to do it, but it's one of the next items on the agenda.
2. I'm speaking at the American Atheists National Convention
I'll be one of the presenters at the national convention of the American Atheists this Easter weekend in Memphis, TN.  I'm really excited that they've chosen the South as this year's location.  In fact, it seems to me that a number of secular organizations have turned to take on the South in particular, which pleases me to no end as you can imagine.  Atheists in the Deep South need all the help they can get because the surrounding culture is quite hostile to their presence and activity.  It doesn't seem to matter how nice you are down here, they will not approve of your lack of religious belief and they will likely see you as a threat to their own way of life.  But national groups are offering support and I'm excited to see what will come of it. Also, if you're a fan of APOSTACON like me, and if you live in the Southern portion of the US, I've got even more good news for you:  A little bird told me they're planning on hosting that conference in the Dallas/Ft.Worth area this year.  You can bet I'll be throwing my lot in with that crew, and I'm thrilled it will be within driving distance for Southerners like myself.
3. Mississippi Has a New Humanist Chapter
The American Humanist Association remains among my favorite secularist organizations for their comprehensive approach to working out a humanistic worldview in every area of life.  While separation of church and state occupies the attention of many atheist organizations, the AHA has irons in many fires (including that one), and it seeks to embody what seems to me the fullest possible representation of the positive contributions which humanism can make to society in general.  I'm also a big fan because they were among the first to reach out to me after I "came out" in my home state, and their legal group has already advised me a couple of times on matters that impacted my own situation. As of this past week, the state of Mississippi now has an official statewide chapter of the AHA (website here) led by a number of friends of mine who are looking to increase the visibility of humanism in our state.  They've already undertaken a few small projects like a food drive, a blood drive, and a collection of school supplies for an inner city school.  There are a lot of needs to take on, and we are still very small.  But in time we will grow and take on much larger roles in our community.  Incidentally, if you'd like to help them at some point you can click here for their donation page.
4. Future tour, projects, and more…
It's still in the planning stages but a few colleagues and I are working on details for a speaking tour this coming summer.  Most likely we will be visiting cities in a number of Southern states, but given the future location of Apostacon we will likely be spending a good bit of time in Texas.  Details will be available once we know exactly what we're doing.  If you'd like to know more, or if you've got a group you'd like for some really cool people to come speak to (I'll tell you who they are once the lineup is definite), just
drop me a note
and let me know who you are. There's plenty more going on for me.  A local paper recently did a pretty good
write-up about me
, and I was particularly impressed with how accurately they described my reasons for leaving the faith:
Carter, 40, described it as a lonely, solitary exercise. After all, this is the Bible Belt, and members of his religious community see doubt as a challenge to vanquish. Ironically, the ultimate shedding of his religious beliefs came from what seemed like an unlikely source. "I think my seriousness about my faith and my thinking about theology is one of the main things that led me to leave it in the end," Carter says. In other words, he applied the very tools that he learned to use in dismantling all the other "wrong" religions to his own faith, and he came to believe that his, too, was wrong for all the same reasons.
Pretty well put! I've also recently joined up with The Clergy Project, and I hope to get involved with connecting some of them to a more public audience, possibly through a joint work with the Openly Secular campaign.  I'd like to see some of those who can afford to be public about their departure from the faith connecting with the people who would benefit from hearing their stories. Plenty to do!  If you'd like to help out, please consider joining others in supporting any one of these projects which interests you, or else you can become a sponsor for this blog through Patreon and help me reach my next milestones: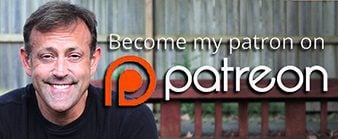 (Click the picture to become a sponsor)
And thanks again to my readers for your support.  I can't do it without you!