[Today's guest post is written by Todd Stiefel of the Stiefel Freethought Foundation.]
The Openly Secular campaign is less than a year old and, in many ways, it is just getting going. Despite being new to the game, it has already been a huge success in raising awareness of the need to end discrimination against secular people. We have been featured on CBS Sunday Morning, The New York Times, The Washington Post, USA Today, Christian Science Monitor, Christianity Today, CNN.com, and many other national and local outlets. We have also posted videos endorsing Openly Secular from people like Julia Sweeney, Bill Maher, Penn & Teller, Barney Frank, John Davidson and many others. We are succeeding at our goal of opening minds and changing hearts.
Openly Secular is a campaign of the Richard Dawkins Foundation for Reason and Science, and is the successor to their "Out Campaign." The campaign would not be possible without the hard work of our Acceleration Partners: Secular Coalition for America and Secular Student Alliance. For Secular Students Week, I wanted to take a moment to bring attention to the amazing contribution SSA has made to the project.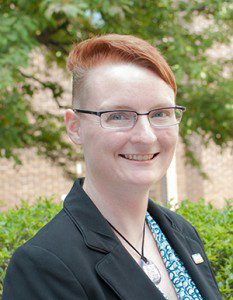 Back in the fall of 2013, Openly Secular was just an idea. RDF was going through a complete reorganization and was not in a position to run a campaign of this magnitude on its own yet. SSA stepped up in a big way and partnered with us to help bring this from concept to fruition and beyond. They not only put in the time and effort, they did so in an extremely effective way.
Many at SSA have assisted in this effort. Too many to name, frankly. One person in particular stands out and deserves a shout-out.
Lyz Liddell
, Director of Campus Organizing for SSA, stepped in early and became the project manager for Openly Secular. Her countless hours of dedication and diligent attention to detail have made Openly Secular the success it is. She brought a skill set that nobody else on the team had, and helped make sure we hit deadlines with quality outputs. Lyz, you have my thanks and utmost respect.
I work with many organizations in the secular movement. SSA, while having the youngest staff, is still the most competent and professional organization in the movement. Yes, they are pros, but they execute with flair, style and fun. Their people are a pleasure to be around and their corporate culture is amazing. You can't ask for a better place to put your investment in the future of freethought than in the Secular Student Alliance.
I am telling you all of this because it is Secular Students Week, a time for us to highlight the amazing work secular students and the SSA are doing. In fact, if the SSA gets 500 donations now through June 17th, they will unlock a $20,000 challenge grant! A gift of $5, $10, or $20 will go a long way towards helping them reach this goal and empower secular students.  Join me in supporting the SSA and give today!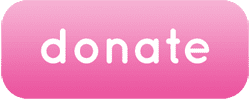 __________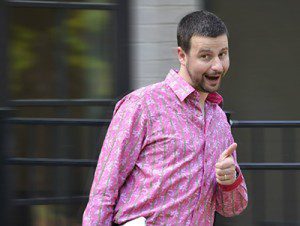 Todd Stiefel is a member of the advisory board for the Secular Student Alliance. He is also the founder and President of the Stiefel Freethought Foundation and is the chair of the Openly Secular campaign. At any given time he can be found dressed as a crocoduck, a disco ball, a pirate, a creepy clown, and as an indefinitely long series of things that defy categorization.