Do you remember when I said in my Patreon video (which needs to be updated btw) that one of my goals was to help secular groups organize and communicate with one another? Well, the opportunity I've been looking for finally materialized in the form of a request from Recovering from Religion to take over their group development for at least the next three months. I've mentioned this here before, but there was still the matter of funding. My Patreon supporters have been generously supplementing my teaching income, but in order to take on group organizing full-time, something more was needed. So the folks at Recovering put together an Indiegogo fundraiser.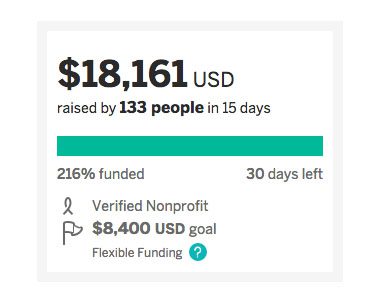 If you haven't seen it yet, check out their fundraiser here.
Toward the end of last week it went public on several friends' blogs and Facebook pages, and before the weekend was finished, the initial goal was already met! The starting goal of the fundraiser was to enable me to work on both group development and organizational development for Recovering from Religion for the next three months. Even better, additional designated gifts came in which doubled the initial goal, funding my contract for not just three but six months!
I can't tell you how much it means to me to have so many people offering support and valuing what both Recovering and Godless in Dixie have to offer for people who are still working through the issues which their religious backgrounds left them unpacking.
But this is just the beginning. See, Recovering from Religion has been operating on a volunteer basis from its inception, and Sarah Morehead in particular has been tirelessly leading the organization for several years now without a salary.
Did you read that last sentence? Sarah, Executive Director of Recovering from Religion, president of Apostacon and now president of The Reason Rally, has been working day and night helping people on a volunteer basis. I can't even. I just can't. This should not be.
On top of that, Teresa MacBain has been marshaling a small army of folks to operate The Hotline Project (1-84-I-Doubt-It) for those needing someone to talk to as they wrestle through their own doubts and questions. (Note: this video was made before the hotline went live)
So here's what I'm asking: Would you consider giving something to this fund in order to help maintain the Hotline Project, RR's group development, and the hundreds of other little quiet revolutions being fomented in people's lives? We can't do what we do without your help. The initial goal has been met, and my needs are covered, but there's so much more to be done!