A couple of weeks ago I had the honor of addressing a chapter of the Vanderbilt Secular Student Alliance in Nashville, TN. While in town, I also got the chance to sit down for a second time with my friend Cass Midgley of the Everyone's Agnostic Podcast for an interview. I've always enjoyed talking with Cass, and we talked for nearly a couple of hours about, well, pretty much whatever popped into our brains at the moment!
After following some of the intramural drama of the following weeks in the lives of some of us, Cass took the liberty of commenting on some of it himself in the beginning, which I appreciate. Navigating spats between people can be difficult at times, and we all have to work to keep our skeptical heads about us. For the last 20 minutes of the recording, he also brought on his cohost Bob Pondillo for a post recording chat starting at about (1:32:45). You can listen by using the Stitcher plug-in below, or click here to download the mp3.
If you like what you've heard today, be sure to keep following Cass and Bob on the Everyone's Agnostic Podcast (iTunes | Facebook | Stitcher | Libsyn). They do at least a show a week, and they always ask the best questions!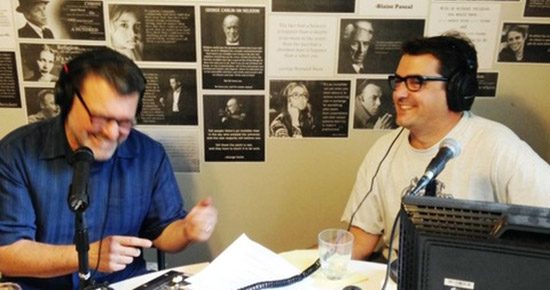 [Image Source: Everyone's Agnostic]