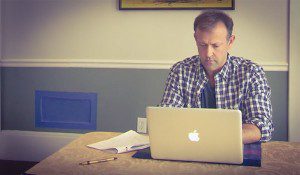 I have some ambitious goals for this summer. I've been putting off writing a book for some time now because, well, there's so much to tell. I think it has taken me until now to figure out how much to leave out and how much to include. That said, I believe I'm about ready to sit down and tell my story. But I could use your help.
I teach high school math during the school year, which leaves the summers open for me to dive into a number of writing projects. But there's one major problem: teaching high school in Mississippi doesn't pay very well. That means that during the summers I often have to work additional jobs to make up for what's been lacking during the regular school year. This is where you come in.
Would you care to help kickstart my writing projects this summer? On top of the regular blog posts I plan to put up over the next few weeks, I am currently editing together my chapter-by-chapter reviews of Tim Keller's The Reason for God. I am also beginning to outline my own story to write as a stand-alone memoir that explains why I left my faith and what happened afterwards. But I could use your help making ends meet while I devote myself to these projects.
One immediate need I've determined is that I would like to begin converting a large number of my most widely-read blog posts over the last four years into video format, and I will need an inexpensive teleprompter to make that happen. I've found a decent-looking setup that should cost less than $200 and should meet all my needs for that particular project. It looks like this: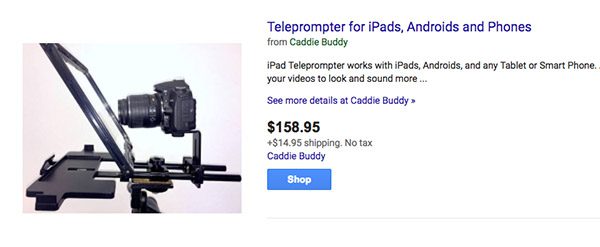 The first thing I will do with whatever money I raise for this summer will be to purchase this teleprompter so that I can begin moving some of this blog's content onto YouTube. You can help make that happen.
But beyond that, I will need to take on some summer work in order to make ends meet without some support from friends and readers to help me stay focused on the writing. So anything you give over and above the cost of the teleprompter will help me do that without having to worry about taking on additional work. I see a limited window of time before school starts back (in about 9 weeks) in which I can get the bulk of this writing done, leaving me the first semester to finish up the project and get it before enough publishers to feel that I've found the best options for getting these projects out to the most people possible.
Would you care to help? If so, the easiest thing would be to send a gift via PayPal. You can click on the button below or else you can just send a gift to my Paypal account at GodlessInDixieBlog at gmail dot com. If you decide to type it in manually, just be sure to add the word "blog" after Godless in Dixie because whichever enterprising person first claimed that other account, it certainly wasn't me :)
Thank you so much for helping in any way you can. I feel like I have enough to say that it belongs in print in a single volume, or several actually, and with your help I can make these things become a reality. I believe they will be invaluable resources for people who have come out of a background like mine, and who are struggling with unpacking their religious baggage after years of believing it's not okay to be simply human.
[Image Sources: Adobe Stock, CBS Sunday Morning]