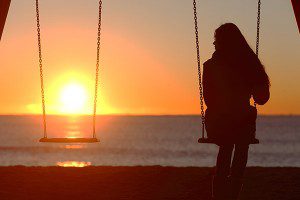 I wasn't active in the skeptic movement long before I discovered how different my perspective on religion was from that of other atheists. In time I came to understand that people who have never been religious come to the subject as outsiders who cannot always sympathize with those who formerly were.
But I most definitely was religious. Except I never would have used that word to describe myself. In fact, I would have recoiled from that word as I had been thoroughly indoctrinated against accepting the label by years of hearing that I was "spiritual but not religious." What I enjoyed was not a religion, you see, it was a relationship.
That's utter nonsense, by the way. It most definitely is a religion. But Christian exceptionalism has always been a key component of the evangelical faith, and ironically I don't think they are exceptional in that regard, either. I believe a majority of world faiths harbor the notion that they are uniquely authentic while all other faiths are dim reflections of the truths of which they themselves are the sole proprietary owners.
That said, my religion was absolutely relational. For me, the Christian faith was best summed up in that statement of Jesus in John 17:3 where he said:
"This is eternal life, that they may know You, the only true God, and Jesus Christ whom You have sent."
That's the lens through which I was taught to view my religion—I viewed it fundamentally as a relationship with a living person who was to be known and experienced in daily life just like any other person would be. Well, not exactly in the same way, I suppose, since this particular person was invisible—detectable only to those who believed in him. In this relationship, one must come with a sincere expectation that God is real and that he can indeed be known by those who want to know him. As another key verse, Hebrews 11:6 explains:
"Without faith it is impossible to please Him, for he who comes to God must believe that He is and that He is a rewarder of those who seek Him."
So that's exactly what I did. I came to my faith, and to the Object of my worship, in as full a confidence as was humanly possible that he was real and that I could know him in daily experience. More than that, even, as a diligent student of the apostle Paul I believed that this confidence and that faith could only be supplied by an act of grace—it was a gift of God (see Ephesians 2:8-9) since human beings are so helpless in matters of the spirit that they can only believe if God enables and empowers them to believe.
I believed all of this sincerely. Although I was raised in an evangelical church (Southern Baptist) in the Deep South, I didn't really "get it" until my teen years, at which time I had what I viewed at the time as a conversion experience. I "got saved" during a youth evangelism conference at age 15 and I hit the ground running. I immediately began devouring books of the Bible, reading books on theology for fun and even dabbling a little in comparative religion until apologetics had become a hobby more enjoyable to me than swimming or watching movies. I was that kid.
I spoke at evangelistic meetings, revivals, and youth retreats. I taught Sunday school for nearly ten years. I minored in Bible at my Baptist college and then earned a Master's degree in biblical studies from a Reformed seminary not too far from where I grew up. I was as devoted to Jesus in word and in deed as any other person I knew, and I held nothing back. I ultimately maintained an active faith for 20 years of my life until I reached my mid-thirties, at which time I began to realize that the faith of my youth would no longer fit the adult I had become despite having invested so much of my time and energy and passion into it all those years before.
Looking back on those years today, I now believe that those who handed down the pietistic tradition I received made a crucial mistake in teaching me to believe that God was a person who could be known and experienced just as any other person could. My favorite writer at the time, A.W. Tozer, put it this way:
…God is a Person and, as such, can be cultivated as any person can. It is inherent in personality to be able to know other personalities…In making Himself known to us He stays by the familiar pattern of personality. He communicates with us through the avenues of our minds, our wills and our emotions. The continuous and unembarrassed interchange of love and thought between God and the soul of the redeemed man is the throbbing heart of New Testament religion.
This, I've come to believe, was their biggest mistake. They taught me to expect a God who can be known. But there's one key problem, one confounding variable in this equation: You yourself have to create this person in your own mind in order to "know him." That becomes simultaneously this faith's greatest strength and its greatest weakness.
To the surprise of no one who knows me well, the best way I know to explain this dynamic is by referencing three movies which I feel capture what I am trying to say: A Beautiful Mind, Castaway, and Nim's Island. Spoilers will follow, by the way, so reader beware.
Creating Our Own Reality
In A Beautiful Mind, the protagonist, John Nash, spends a significant portion of his adult life relating to three individuals who we learn only later in the film are figments of his own imagination. Besides being a brilliant mathematician, Nash is also a paranoid schizophrenic. He sees and hears things that aren't really happening, and he detects intelligible patterns in random arrangements of letters and numbers which no one ever intended them to have (Bible code, anyone?).
It takes Nash until much later in his life to figure out that these people whom he has grown to love and respect don't even exist in real life. Other people tried to tell him so, of course, but he couldn't accept their opinion because he could see these fictitious people with his own eyes and hear them with his own ears. Thanks to his atypical neurochemistry, he himself was creating these people with his own mind. Consequently, no one but he himself could discount their existence. It ultimately fell to him to figure it out in his own way.
I believe an individual's experience of God works the same way. Those of us who were taught to believe in God in time learned to create our own experience of him. This is why I don't spend a great deal of time trying to deconvert people who sincerely believe that God exists. I know better. I know from my own past experience of the divine that this person doesn't only exist as a social convention in whom they believe merely because other people tell them they're supposed to believe in him. They create their own experience of him through their own belief in him.
Which isn't to say it is of no use telling people they are fabricating their own experience. In A Beautiful Mind, multiple friends and loved ones tried warning Nash that he was imagining situations and people that weren't really there. At first their admonitions went unheeded as Nash convinced himself they were part of the conspiracy against him. But in time their words found root in his consciousness, and a traumatic event snapped him out of it long enough to figure out for himself that he himself was the sole creator of his own implausible adventures.
Which incidentally reminds me of yet another favorite film analogy: the moment in Toy Story when Buzz Lightyear finally figured out he's only a toy—a child's plaything—not an intergalactic space ranger sworn to protect the galaxy from the evil emperor Zurg. A commercial helped him see the reality of his situation, but it cannot be overlooked that Woody had already told him hours before that it was all just his programming.
Woody sowed the seeds of doubt, or perhaps I should say self-discovery, which eventually produced the self-awareness Buzz needed to accurately ascertain his situation. Granted, the paradigm shift took its toll, and momentarily threw Buzz into depression. It's a hard pill to swallow realizing your entire life was built upon a narrative based in little more than the collective imaginations of opportunistic marketing specialists. But he soon figured out there were more immediate, and more real, challenges to face.
[Related: "How Toy Story Illustrates When I Lost My Faith"]
My point here is that each of us possesses our own beautiful mind capable of creating beautiful internal stories, some of which may include imagined relationships with people who aren't even there in real life. They can be fun. They can even be fulfilling in their own ways, meeting emotional needs so well that we never want to let them go. But we and we alone can pull back the curtain on our own imaginations to see how much of our own experience we create ourselves, perhaps with a little help from institutions that have been enabling people to maintain these illusions for nearly two millennia.
Making Love Out of Nothing at All
In the movie Castaway, Tom Hanks plays Chuck Noland, an overly anxious FedEx executive whose plane crashes into the ocean near a deserted island on which he learns to live completely alone for a period of four long years. Not long after washing ashore on the remote island, he discovers a volleyball amongst the wreckage and soon gives it a name. Wilson soon becomes his best (and only) friend for the duration of his stay on the lonely island.
Chuck knew good and well that this volleyball wasn't a real person, but he just didn't care. He was lonely, and he needed somebody to talk to, so he painted a face on the ball and created a companion for his seemingly endless exile in the South Pacific. He eventually got off the island, thanks to some creative engineering using only what he could find growing on the island, and in the process he lost his "friend" in a storm that nearly ended his own life.
Losing Wilson was gut wrenching for him. It was for me, too, actually. I cried in the theater, knowing as well as Noland did that this hollow leather sphere never heard a word he said because it wasn't a sentient being at all. But for him it might as well have been, and the loss of it/him was devastating.
Losing God can be just like that. By the time you finally let him go, you know good and well that you are saying goodbye to someone who was never really there in the first place. He existed only in your own imagination. But it doesn't dull the pain to know this. You are still losing a friend. You had a constant companion, a witness to all of your struggles, losses, and victories, and now he is just gone. How can it not be painful to let that go?
I know some people learned to worship a different kind of deity, but the one I grew up with was highly personal, and like Wilson, he was crafted to be exactly what I needed at the time. Losing sight of that presence brought its own peculiar sorrow, and the adjustment to life on your own can take some getting used to.
Becoming Our Own Heroes
To be sure, the movie Nim's Island garnered far less attention than the two or three films I've already mentioned. It's nowhere near as well-known, but it captures something about losing God that I don't think I have seen portrayed so clearly anywhere else.
Jodie Foster plays a multi-phobic writer named Alexandra who lives in self-imposed solitary confinement in her own apartment where she dreams up adventures she herself will never go on. Instead she puts her adventurous alter ego, Alex Rover, through every conceivable perilous situation because he can do things she could never do. Where she is weak, he is strong. Where she is afraid, he is brave. Where she can't touch dirt or germs, he dives into the pit of snakes or whatever and always manages to save the day.
In time, though Alexandra has to learn to face her own fears and leave her safe, antiseptic apartment when she receives a distress call from a little girl out in the middle of nowhere who needs her help. Alexandra decides to overcome her limitations at the encouragement of her imaginary friend, Alex, who coaches her through her challenges and pushes her to accomplish things she never thought she could do without dying of fright.
Alexandra does such a good job of overcoming her own fears that in time her imaginary friend decides it's time for him to exit stage left, leaving her all alone to face the challenges that lay ahead of her. She was terrified and heartbroken by his departure, but the truth is that she no longer needed him. It turns out that it was she and she alone who ventured out into the unknown, taking on the big bad world in order to become the hero she previously only wrote about in her novels.
Like the intrepid Alex Rover, whose existence was confined to a work of best-selling fiction, our gods can be viewed as collectivized forms of wish fulfillment. In time we learn to encapsulate our own fears and dreams into personifications of all that we wish we ourselves could become. We praise them and emulate them as if they weren't merely fabrications of our own imaginations, but in time the process has a way of producing in us the very traits we previously could only project onto our invisible creations.
When that time comes, we will see that we never really needed our objects of worship at all. Or perhaps it would be more accurate to say that we did need them for a time, but that eventually our goal should be to wean ourselves off of these temporary placeholders for our own aspirations because it ultimately falls to us to become the heroes in our own stories.
Our religions may very well have been the only way we knew how to preserve and transmit our noblest dreams to successive generations. But if we can manage this time of transition, we may find that the time has come to pack them away into our box of memories because their time has run its course. Now it's our turn to do what needs to be done.
[Read: "Nim's Island and the Reason for God"]
Saying Goodbye to a Dear Friend
Each of these stories captures a different aspect of what it's like to lose someone who was never really there in the first place. The fact that these loved ones were never real to begin with doesn't really matter. As human psychology goes, the pain of loss is still just as real even in those instances wherein we know it's all just happening inside our own heads. Somehow that doesn't dull the pain at all.
Those imaginary companions served essential purposes for us, and their disappearance can be traumatic. Many of us go through periods of depression upon realizing someone we cared for, and who cared for us, was never really there. The emptiness that leaves behind can be devastating.
And I suppose I should interject here that I realize not everyone who leaves their faith (or rather has their faith leave them) will be able to relate to this emotional dynamic. Not everyone was taught to believe in a personal God who wanted to walk with and talk with them through the mundane events of their daily lives. But I was taught that, and I internalized it thoroughly.
I also should add here that some people weren't as good at conjuring their own personal deities as some of us were because they lacked the requisite imagination to make it feel real. People like me, on the other hand? We excelled at it. For us, God was very real. In the fertile soil of our active imaginations, we conjured some of the most memorable experiences and the most enamoring personality traits for our deities so that the loss of them truly broke our hearts.
That is something I've always had difficulty getting my never-religious friends to understand, namely that it isn't only the most gullible who are taken in by the claims and promises of this religion. Highly intelligent people can cling dearly to their religions as well, even into old age. It turns out the smarter you are, the better you are at rationalizing your beliefs, immunizing them against falsification so that almost nothing will ever change your mind.
[Related: "Why Do Intelligent, Well-Educated People Still Believe in Nonsense?"]
Those of us with rich, fertile imaginations dreamed up gods who were far more inviting and believable than the ones our friends saw fit to leave behind so many years sooner than we did. Sure, we were only falling for a lie, but in our minds they became beautiful, captivating lies capable of fueling our entire lives, at times enabling us to achieve our own dreams.
Like Dumbo's magic feather that wasn't really magic at all, what some of us needed was a convincing placebo to capture our imaginations and coax us out of our shells, goading us on to become what we never even knew we had inside us. Gods can be that for people, and that explains at least some of the draw of religion.
In the end we must become the heroes of our own stories. But until that time, our eyes were trained on the objects of our worship so that we could learn what it was that we ourselves needed to become. This is what I think our religions were meant to produce in us. Now it's our turn to become like our gods and create a world we want to live in.
NOTE: This post is excerpted from an upcoming anthology of Patheos Nonreligious writers, hopefully out sometime soon in the coming months. I'll be sure to post about it here once it makes it into print.
[Image Source: Adobe Stock]