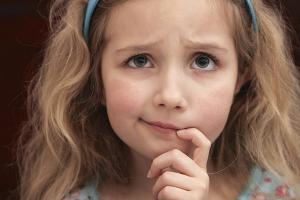 I think one of the most detrimental things my faith did to me, and to everyone else like me, was to convince me that things don't have to make sense.
Imagine what that would do to a person's ability to discern fact from fiction.
Imagine how this could be used to influence an entire voting bloc prone to follow instructions because they believe those who are leading them are representing The Voice of God in their lives. Just imagine.
The Biblical Roots of Anti-intellectualism
It starts with verses like these, repeated over and over again throughout a person's lifetime:
For my thoughts are not your thoughts,
Neither are your ways my ways, declares the Lord.

For as the heavens are higher than the earth,
So are my ways higher than your ways
And my thoughts than your thoughts. (Isaiah 55:8-9)
And lest you protest that this notion is restricted to the Old Testament alone, the apostle Paul reiterates the same sentiments in more prosaic language when writing to one of the earliest Christian communities:
And we speak of these things in words not taught by human wisdom but taught by the Spirit, interpreting spiritual things to those who are spiritual.

Those who are unspiritual do not receive the gifts of God's Spirit, for they are foolishness to them, and they are unable to understand them because they are spiritually discerned. (1 Cor. 2:13-14)
The consistent message we hear from both testaments of the Christian Bible informs us that things don't have to make sense. Quite the contrary, perhaps the absurdity of a religious claim only points to its validity. I'm pretty sure I read C.S. Lewis and a number of others making this very point, namely that it only serves to reinforce a tenet of the Christian faith if it doesn't make sense at all:
That is one of the reasons I believe Christianity. It is a religion you could not have guessed. If it offered us just the kind of universe we had always expected, I should feel we were making it up. (Mere Christianity, Book 2, Chapter 2)
It's like they can't make up their minds. One minute they are telling us that the we should accept the Christian faith because it is "a well-reasoned faith," as if this particular religion were what everyone would naturally conclude upon using their God-given intellects to properly perceive the world around them.
But in the very next breath they insist that we have to suspend our need for logical consistency whenever we are told that our Object of Worship is somehow three persons but still one entity, all at the same time, and is capable of forsaking…himself… in order to appease…himself. Then he must turn around and become a sort of legal advocate for us in order to appeal to…himself… on our behalf.
Or maybe when they tell us that for a single lifetime of mostly thought crimes an individual must suffer torture day and night for a gazillion years, but one guy was able to pay for the sins of billions of people within the space of a single Friday afternoon.
It just. doesn't. make. sense.
And we are told this is a good thing. We are even told this should be a comforting thing because its very absurdity should indicate to us that human beings couldn't have ever made this stuff up.
[Related: "Anti-Intellectualism and the Bible"]
I do have an alternative explanation, by the way, for all of this.
I think the Bible, and the Christian faith as it's evolved over the centuries, came together by committee as it were, much in the same way that scripts for summer blockbuster movies come together today. Which would explain why popular films keep getting worse and worse every year.
When theological beliefs evolve over decades, even centuries, by fusing disparate accounts and ideologies from competing communities and incongruous cultures spread across a sprawling ancient empire, it will naturally produce a deeply self-contradictory system of belief that looks something like Frankenstein's monster.
This is a faith patched together out of fundamentally competing sources, hideous for all its stitches and yet somehow one learns not to notice them after a while. You eventually become desensitized to its internal disjointedness until you ultimately learn to revel in its incoherence.
"My ways are higher than your ways, and my thoughts higher than your thoughts."
Once you have come to accept that, nothing has to make sense. On the contrary, it might actually lend credibility to an idea if it doesn't make sense.
Numbing Our Senses
Imagine how this could impact your ability to detect internal inconsistencies within a belief system. Or within a political party's platform and public policies. Imagine how short your memory for facts would become, or how powerless you would become to distinguish "fake news" from legitimate sources of information.
Imagine what this would do to your sense of irony.
Come to think of it, perhaps this is why Christian comedy is so very, very bad. Comedy relies on people's sense of irony, but a lifetime spent in church files down your sense of inconsistency so completely—and then you throw in the obsessive prohibition around talk of anything that exists below the belt—that it's a wonder there are any acceptable jokes left. I would hate being a Christian comedian. All you would have left are puns.
In time you learn not to even notice it anymore. Jokes start flying over your head, and poorly worded church signs don't even make you laugh because you just don't engage in that deep an analysis of the things you hear.
Thinking "too much" about things would become a character flaw.
When you finally do stop and think about it, it makes sense why this tradition has expended so much energy trying to convince us that we shouldn't think too hard about certain things because they're just not ever going to make sense. It's almost as if this religion has learned to discourage those habits of the mind which tend to weaken its hold on those who subscribe to it.
But what do I know? I'm just using my "fallen" mind to figure this stuff out, and we all know how God feels about that.
Let Us Reason Together
Oh, and one more thing. Right about now, someone is gearing up to brandish a single prooftext in which God speaks through the prophet Isaiah, saying:
"Come, let us reason together…"
Divorced from its context, this gets used as evidence that the Christian God is a fan of the life of the mind, of reason, and of logical argument.
But go back and look that passage up and listen to what Isaiah is actually saying at this moment. The verse immediately preceding it chastises Israel for becoming obsessed with sacrifices and ritual purity rather than tending to the needy, which negates the usefulness of the nation from God's point of view. He instructs them to:
"Rescue the oppressed,
Defend the orphan,
Plead for the widow."
Then and only then will he reward his people with material bounty, when they learn to care for the neediest among them. That's what Isaiah says they're supposed to understand.
Have any of these people really read the book they say they depend on for their beliefs?
[Image Source: Adobe Stock]