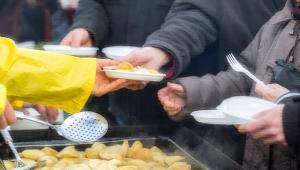 I work for a humanitarian network, so I spend a lot of time talking about service in the community. At work recently, I participated in a number of meetings with different individuals discussing ways to increase service delivery and the engagement of volunteers.
Unsurprisingly, what came up over and over again was people's involvement in their churches. They shared the different missions and ministries their congregations are involved in, and these conversations made me want to turn the page a little bit and instead of always writing about what I think the Christian church is doing wrong, write about what I think the Christian church (and other faith-based communities) are doing right.
Local Humanitarian Service
Not all churches are exemplary in this area, but generally speaking the American church today has finally started to realize the importance of "local missions," and they are doing a pretty darn good job of it. I think it's great to see the church realizing that their community isn't just the people gathered inside the sanctuary but all those outside its stained glass walls as well.
Perhaps I was just oblivious, but as a young person in church I heard the message that we needed to focus intently on foreign missions (to save lost souls), but I don't remember any service for our local communities ever mentioned. That always seemed to be someone else's job. Maybe we did some service projects, but as far as I knew it was all about reaching the unsaved in other countries through evangelism disguised as betterment projects.
But as I listened the other day to various people describing the projects their local churches are involved in, I was touched by the no-strings-attached humanitarian missions they are taking part in.
I'm sure evangelizing is still mixed in there somewhere, but the heart of what they described was simply meeting basic human needs. Whether the need was to provide food and clothing, or to paint a house or create a free lending library, or to turn the building into a shelter during times of natural disaster, it seems the church has finally come to realize that human needs in our own neighborhoods are not solely spiritual but oftentimes incredibly practical.
How I Was Taught to See the Poor
I grew up never really thinking about my so-called neighbors' needs. I assumed that anyone who was "living without" in America had brought it upon themselves. That's a horrible thing to admit, but it's the impression I was given. I believed that the American poor were the criminals, the drug addicts, and the lazy people. Why would we help them if they won't help themselves?
And furthermore, if they didn't believe in Jesus, that was clearly their own fault and hardheartedness, for how could anyone live in America and have an excuse for not loving Jesus? I was far more concerned for those lost souls in faraway lands who couldn't help being poor and godless. I'm not sure where this callousness towards my local community came from, but the disregard the church (or at least the churches I associated with) had then towards the local down-on-their-lucks must've fueled this bias in some way.
That's not to say that today I don't think foreign aid is vital. It is. Foreign poverty is a huge humanitarian crisis. And the church is still certainly very heavily involved with foreign aid. But I think oftentimes the heart of foreign missions is still to "reach the lost," making the aid feel a little conditional. Since I disagree with the concept of trying to convert non-believers into believers of The Religion That Sent People Here to Build You a House, I find it hard to agree with the way many religious establishments approach foreign missions (Note I said many, not all). Yet somehow it seems others have left that conditional out of their local community efforts, and for this I approve.
A Better Witness
Local missions seems to have transformed. Or perhaps now, as an outsider looking in, I can see past the ultra-conservative evangelical churches I was a part of to see what the church at large is up to. Either way, I'm pleased with it and feel it deserves credit.
I am seeing it more and more through churches becoming involved in Adopt-A-Highway projects and collecting food for local food banks and sending teams to volunteer with various local service agencies. We recently had a huge group from the Church of Jesus Chris of Latter Day Saints volunteer with one of our projects, and they weren't there to share their faith – at least not in words. They shared what they are about through their compassion for community, and that to me is how to share your faith in the best possible way.
Preach Jesus, and if necessary, use words. 
One individual today described a "missions trip" that the young teens and preteens in their church go on during the summer. They call it a "road trip," since all the other projects are local. For a week, the youngsters stay with a host family and spend the week volunteering for various organizations and doing various acts of service like sorting food for school children and delivering the bags of food to families in need…that kind of thing.
What I love so much about this is the way this kind of outreach creates awareness among young people of the needs all around them. It opens their eyes to what is happening in their own cities and fosters empathy for the less fortunate, unlike the callousness I felt growing up. Most importantly, it teaches them that they can be a part of the solution through volunteering and community service and hopefully they will develop a spirit of volunteerism that sticks with them as they grow into adults.
It's inspiring to see the Christian church living up to its favorite buzzword and being "relevant" in their own neighborhoods and communities. The need is great, not only around the world but right here in our own cities. It's promising to see the church opening their eyes to this need and meeting it – and for the most part, with no strings attached and no hidden agendas.
Read Also: "The Kind of Church That Benefits the World"
[Image Source: Adobe Stock]
_______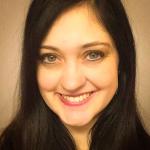 Lori Arnold is a writer, overachiever, and Oxford Comma enthusiast living in Arkansas with her three children and vindictive cat. She writes about the struggles she once faced as an evangelical Christian and those she faces now as an openly atheist, divorced young professional living in the Bible Belt. You can visit her blog here and order her memoir, The Last Petal Falling, here.