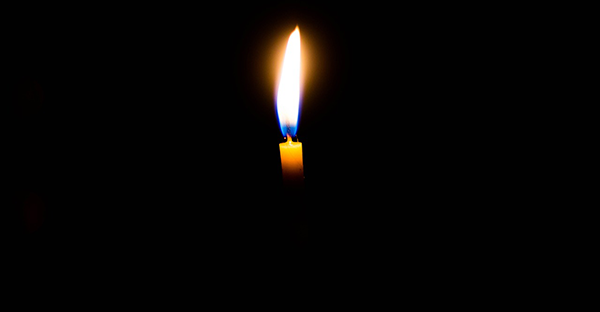 A couple of weeks ago, here in my little town, we lost a teenaged boy. His grandmother went into his bedroom to wake him up for school and discovered she couldn't. Emergency responders rushed to the scene to no avail. He was gone.
The boy was the boyfriend of a friend of my daughter's. She texted me from school, distraught, telling me a boy at her school at been discovered dead that morning. She said she was sick to her stomach. My own churned as I thought of how much I love my kids and just how much despair the boy's family must be in right now. I cried at my desk. You don't want to imagine it, but you can't help it. You can't help but imagine what it would be like to go into their bedroom in the morning, just like any other, and not be able to wake them.
The last thing on earth I ever want to be thinking about is the fragility of the lives of my children. I mean, I have enough trouble dealing with the fact that I'll only have my dog for just over a decade if I'm lucky. Contemplating the mortality of my beautiful children renders me utterly useless. It's an emotion so strong I am functionally crippled while I'm feeling it.
In the wake of this tragedy, I was distraught, but the worst part about it was thinking of my daughter's reaction. We hope our kids never have to contemplate their own mortality; that they can just live through their childhood, carefree and happy. That's just not the reality of the world we live in, though. Bad things happen. People die. Chances are, your babies are going to have to face the reality of death at some point before they're grown, and there's really not much we can do about it. All we can do is be there for them, and in my heathen mind, part of that is being honest.
I grew up without religion. I didn't really understand what people meant when they referred to "god" until I was nearly a teenager. I didn't know what prayer was, or why people went to church, but I did have some exposure to the idea of Heaven. I thought that Heaven was where people (and dogs) went when they died. When my grandfather died, he went to Heaven. When my dogs died, they went to Heaven. Sure, my parents were atheists, but I think the idea of Heaven transcends denomination. I think it transcends religion as an easy explanation for children when someone is just gone. I love my parents, and they were damn near the perfect mom and dad, but they opted for the easy explanation when people died. They told me they were in Heaven.
It's important to note that I don't think they meant it in the way that religious people do. They didn't draw me a picture of some sunny utopia in another dimension where every dinner was Reese's Peanut Butter Cups. I think "Heaven" to them was synonymous with "dead". "They're in Heaven" meant the same thing as "they're dead". I don't think I really understood what Heaven was back then; I just believed my dead relatives had gone somewhere else where they could look down on us. I remember thinking my grandfather was watching me, angrily, every time I did something I knew I shouldn't be doing.
I don't really know when I stopped believing that. I am not worse for having believed it, but there are a lot of religious people who think I would have suffered more had my parents left Heaven out of it; that they did me a favour letting me believe I would be reunited with my dead relatives (and dogs) one day. There are a lot of religious people who think I am doing wrong by my children because I tell them the truth about death: that we are simply gone, and there is no reason to believe any part of us lives on elsewhere in the universe.
My daughter is not religious in any sense of the word. She has trouble believing in anything supernatural, let alone Heaven. She's suffered a lot of loss in her short life, and I have never once been inclined to tell her that all the people she's lost are waiting for her in Heaven. She has no delusions of a giant party in the sky where all the dead people go. I am sure she's had people in her life tell her of Heaven, but my husband and I have always been honest with her about the fact that we don't believe in it.
According to many believers, I'm not giving her enough to deal with loss. In their worldview, we are painting the world to be bleak and meaningless for our children. They say we're not giving our kids any hope or coping skills. As the Mormon missionaries who were at my door the other day asked,
"Don't you feel bad about denying your kids the belief they will meet their lost loved ones once again and spend eternity with them?"
The following Monday after the boy in my daughter's school died, she texted me from class saying that his girlfriend had returned to school that day. She told me that when she saw her she froze, unable to concentrate on school at all. She couldn't concentrate because she was acutely aware of the tremendous grief her friend was burdened with. She froze because she was absorbing the pain of this loss, uncontrollably empathizing with people outside of herself.
She spent the next week talking about it, feeling it and grieving this shocking loss. Finally, two days ago, she joined her friends until late at night, tying balloons to everything they could across our tiny town in remembrance of the boy who was gone. We all woke up to hundreds of blue and black balloons on every corner. She engaged in the selfless act for a boy who wasn't even her friend to show she recognized the pain his loved ones were feeling and to let them know they were not alone.
When I saw what they had done, I couldn't help but choke back tears.
So, when people ask if I feel bad that my kids are not growing up believing we'll all be together again one day, my answer is no. No, I do not feel bad for telling them the truth: that this is the one life we know for sure we get. I don't feel bad for teaching them that we need to be our best selves in this life, the only one we know we have because there is no reason to believe we get another.
The truth is, believer or not, none of us knows for sure what happens after we die. I'm not afraid to be honest with my kids about that. We don't lie to them and tell them we know there is a happy place we all end up when we're dead. We don't lie and say they will meet their lost loved ones again. And yet, my daughter still managed to find the most beautiful way to cope. Despite the fact that a couple of godless heathen parents are honest with her about what death really is, she managed to remind an entire town to have hope.