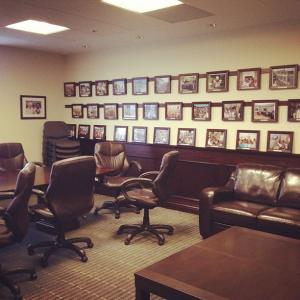 The greatest job I ever had was the Marketing Director of a foundation that ran and funded two separate charities. One of the charities was a chain of addiction recovery homes, the other funded, equipped and built orphanages across Africa and Haiti. I worked out of the head office, which was above the for-charity grocery store where men and women in recovery worked and learned life skills. My days were fulfilling – I was doing something to help people; my work actually changed lives in a real, tangible way that I witnessed every day. I held marketing meetings in a boardroom that was lined with photos of my boss at over 200+ orphanages across Africa and Haiti. I. Loved. My. Job.
One day at work, a project was suddenly thrust in my lap. It was a project I had no experience with. I had to organize a run for charity, the Run For Recovery. I'd never organized an event before. Nothing that wasn't a toddler's birthday party, at least. I was nervous, but I was killing it at what could only be described as my dream job and so I jumped in head-first, ready to make this the best Run For Recovery yet.
I worked my ass off. I stayed late many nights, giving up precious time with my beautiful son. I approached every business in town to get on board. I spoke to the traffic control company, got permits, arranged donations of food, entertainment and prizes. I designed a fresh, new logo and built a crisp, clean new website and had t-shirts printed with my graphic design work on them. We were a month out from the day of the event and we already had more registered runners than all the previous years combined. It turns out, event planning is sort of my thing.
With a couple weeks left to go, I held a meeting to go over what remained to be done. In that meeting, my eclectic, fickle boss was visibly frustrated by some less-than-flattering comments on the internet about him and his organization. As the meeting went on, he became more and more flustered until finally he stood up and announced he needed me to handle his internet troll issues and that I was no longer in the driver's seat of the Run For Recovery. He appointed his daughter's boyfriend, who was in recovery and a Grade-A eff-up who couldn't handle his own life let alone an event of this size. He had been the face of the organization, though, on the cover of all of the brochures because he was beautiful, and he was clearly boss' favourite. I was devastated. I was stuck at my desk for the following two weeks, trying to scrub the internet of these comments that had my boss in knots while lover-boy unravelled everything I'd worked so hard for.
The day of the event eventually arrived. It was a Sunday and I was one of the only senior staff who showed up. Big boss man had begged us all to attend – the executives, the management, board members. I was one of three who ended up making an appearance. The fruits of all of my hard work were unfolding before me and despite the fact I'd been pulled off the project for the last two weeks, I wanted it to be a success.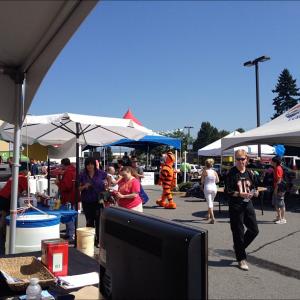 When the run was about to begin, I was overwhelmed by how many runners had shown up. There were runners from out of town even, from Seattle and Utah and even one who'd flown in from the east coast. They all donned their official run t-shirts and when the gun fired, they took off. It was so exciting to see this event I'd worked so hard for go off without a hitch… at least, for a few minutes. It wasn't ten minutes later, a runner from Seattle came back around the corner swearing, tearing off his t-shirt and throwing it at event staff telling them the whole thing was BS. More followed him, each even angrier than the one before. We had no idea what was going on.
It turned out, Jason, who'd been given the reigns of the event in my place so I could defeat trolls on the world wide web, failed to do a walkthrough of the route before the event started. This was a task that had been asked of him by several people, repeatedly all morning and was probably the most important task of the entire event. The traffic control company made sure the route was free of vehicle traffic, but Jason was supposed to mark the route. He hadn't. The runners had no idea where they were running, became frustrated and gave up.
Of course, this was something I had listed as a day-of task for myself before I was pulled off the project. In fact, I was going to have volunteers in the neon versions of the run shirt I had printed standing in strategic places directing the runners. Instead, there were no route markers and no way for the runners to know where they were going.
Naturally, I was pretty devastated. I worked my ass off the rest of the day to make sure attendees had a good time after the run. We had amazing entertainment, carnival games, food and prizes. I stayed out there in the intense sun for 12 hours trying to make it up to the runners who stuck around until the end. I went home exhausted and I woke the next day, which was a Monday, sick.
Eight months I worked there and hadn't called in sick once. On this day, I didn't have a whole lot of choice. I was sick to my stomach and could barely move without the urge to throw up. I was pretty sure it was a combination of the stress and the intense sun the day before because it passed pretty quick and I headed back to work the next day.
That's when I learned I was being blamed for the Run For Recovery failures. My heart was in pieces. When I saw that my salary had been docked for the sick day I took, I'd had enough. I walked into my boss' office, tears in my eyes, and told him to eat it.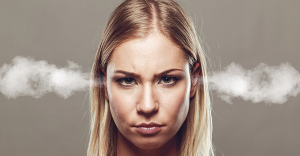 I went home and that's when the bitterness set in. I broke ties with people I loved because they still worked there and I needed a much larger degree of separation between myself and the foundation that broke my heart. I spoke to other disgruntled ex-employees of the organization and wallowed in my anger with those who shared it. I brought it up constantly, I just couldn't let it go. I was miserable at my new job and barely spoke a word to my colleagues making each day more unbearable than the last. I was so low and so down and it took me months to sort out that I was doing it all to myself.
I was on my lunch break, sitting alone in my car, feeling sorry for myself and trying to stomach a Tim Horton's Panini when I got the text that a friend had died. Mike. He'd been in recovery at the foundation I used to work at, and we'd become good friends. It turns out, he left the recovery program and was doing okay for himself for a little while until one simple relapse and he OD'd in a hotel room alone.
Every ounce of bitterness and anger towards my old boss melted away. The sudden realization that life is extraordinarily short hit me like Mike Tyson on steroids. I had a finite amount of time left in my life and I didn't know how much… and I was choosing, on purpose, to spend it angry and sad and bitter. I was carrying around a ten-ton suitcase of BS with me everywhere I went and I didn't have to. What in the living hell was wrong with me?
At that precise moment, I learned to let things go. I learned that I'd never been through anything I couldn't handle; that life hadn't been all that terrible to me. In fact, I was pretty lucky. I had a devoted, hardworking husband, a beautiful son, a lovely stepdaughter and the furriest, most loyal dog of all. I'd seen half the world already, been given the opportunity to help people and lived more in the 30-odd years I'd been on the planet than most people do in their entire lives.
I had a lot to be happy about and that day, eating that god-awful drive-thru panini all by myself, grieving the loss of my friend, I vowed never to carry my past around with me again. In honour of Mike, I'd never sweat the small things again. And I didn't, I haven't and I've never been happier in my adult life than I am now.
This post is part of a series of posts about my life called Atheist Life Hacks. To read others, click here.