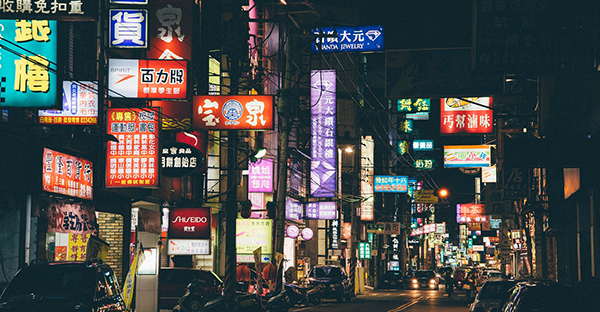 Today is my forty-first birthday. For nearly 15,000 days, I've been white. I'm not particularly proud of it; it's not really an accomplishment. I'm also not ashamed of it, though there is no lack of folks who share my skin shade I am more than happy to be ashamed of.
Being white brings with it exposure to a sort of hatred that others don't often see. It's the super, extra-cowardly sort; the kind of hatred only shared with you because you have the same skin colour.
To give you an example, let's go back to the two years I lived in Mexico. There was a large expat community in Playa Del Carmen, where I lived, and most of this community treated the locals with respect, speaking their language and seeing them as equals and often friends. The thing is, though, we would all have friends and family come to visit from back home. People from Canada, the UK, the US and Australia would often be in town visiting one of us expats and bringing with them their utter and complete ignorance.
One evening, we were having a few beers in a rooftop pool, watching the Carribean sunset with people visiting from Kelowna, BC. It wasn't long before the relaxing evening took a turn.
"I don't know how you guys do it, living here amongst all these Mexicans." One Canadian said.
"Right? They're so rude." Another chimed in.
"They can't speak English, it's impossible to understand them."
"They live in filth."
And on and on and on until I was in a sufficient amount of shock and decided it was time to leave.
I've never gotten over how freely other white people will unload their complete and unfiltered racism on you just because you're also white. They seem to think that because I am white, I must understand where they're coming from. They seem to think that because I am white, I couldn't possibly be offended by these words.
There isn't much I am offended by, you guys know that. But this has always been offensive to me. This has always been a deal breaker. This is where so many of my friendships have ended. I will not put up with this. The moment a single sentiment like this comes out of your mouth around me, expecting me to be cool because I am also white, is the moment I no longer like you.
Throughout my life, white people have done this. They will freely call people of other races and nationalities horrific names. Derogatory words for people of Chinese descent; awful words for First Nations people; terrible words for black people including the n-word. They will say these things around me thinking I'm fine with it because I'm white as well. They never ask first what my feelings are on the topic. They simply spew their filth in a way they absolutely never would around people who are not white, expecting me to agree because I am white. This would happen almost daily when I lived in the city. It happens less now that I live in a smaller town, much to my complete surprise. Perhaps it's because there are fewer people and most of us are white, but I prefer to believe it's because this community rocks.
I've experienced discrimination because I am an atheist. I've certainly experienced it because I am a woman. For a year, living in Perth, Australia, I experienced discrimination because I was perceived to be American. I have never, though, ever experienced discrimination because I am white.
Though, there were times when it felt like that.
There were the times I would get angry glares as I strolled through the Asian malls in my hometown of Richmond, BC. The city had once been a small farming community on an island in the Fraser River delta. As a child, I went to school with almost all white faces. As the years went by, though, more and more people from Hong Kong, China, India and other parts of Asia would fill our classrooms. By the time I graduated, there was very little left of the town I grew I up in. In its place sprung pho restaurants and dim sum restaurants and malls filled with stores I couldn't read the name of. The main strip, #3 Road, was lined by signs in languages I didn't know. This pleased me. I fell in love with Asia when my parents dragged me there as a teen. I was more than happy to see it come home to me.
But a lot of other white people in Richmond didn't share that sentiment. They felt their world had been invaded, taken over and replaced with something they didn't recognize. All their childhood homes were being demolished so two homes could be built their places. A lot of my neighbours, my fellow white Richmonders, were angry and they blamed the "Chinese". Of course, this was an all-encompassing, ignorant way of referring to just about every nationality that didn't look like us. Filipino people were called "Chinese". Korean people were called "Chinese". Japanese people were called "Chinese". Many of my white neighbours would scowl at anyone who looked Asian. They would call them awful names and exclude them from things like block barbecues and birthday parties. They would ignore them on the street, whisper about them behind their back and go out of their way to make them feel as though they didn't belong.
So when we, the white people of Richmond, wandered into the malls our new Asian neighbours had built, naturally, we would get looks of distrust. Other white people would often complain to me.
"I don't know how you can go into those places. The Chinese people are so rude to white people." One would say.
"Yeah, I went into a shop at Yaohan Centre once and the clerk completely ignored me." Another would whine.
"I won't shop there anymore. They're so rude." A third would announce.
It had never once crossed their minds that the shop owners and clerks and servers were being cautious. That, since their arrival in their new home, they'd been treated poorly by nearly every white face they saw and as a result, became nervous in our presence. It hadn't dawned on them that the best way to fight this was to be kind; to be the wall where the cycle of distrust and anger stopped. Having moved to another country before and having been made to feel unwelcome, I could empathize, to a degree, with these fresh, new Canadians. I reacted the same way when I lived in Perth and almost all the Western Australians I came in contact with were rude to me in some way. I responded with anger and distrust. I didn't want to be around them. I would surround myself with other people from Canada, from the UK and from other parts of Australia and refuse to socialize with West Aussies. It wasn't a rational reaction; it certainly wasn't fair, but it's how I reacted to being treated poorly in my new home and so I could understand why newcomers to Canada might feel the same way.
And so, when it came to my own hometown, I refused to play the game. No matter how rude anyone was to me, I would still smile and be kind. The way I saw it? It may not solve anything, but it certainly wasn't going to make anything worse. I had a choice: I could keep the cycle going by responding in kind with hostility, or I could stop that BS in its tracks. It didn't matter to me who got the ball rolling or who "started it". I simply wasn't going to take part.
When I have expressed this sentiment to other people in the past, they often tell me how impressive it is. When I tell them that I won't put up with racist language while in the company of only white people, they say it's inspiring.
I just don't understand why.
Why is it impressive that I think we should treat people with the most basic respect that they deserve? Why is it inspiring that I refuse to listen to others tear apart entire nationalities and races? If anything, these things put me at a very basic level of behaviour beyond grade one. This is the golden rule. It's the first bit of morality we are all taught.
I've spent forty-one years being white, thus, being mistaken for someone who won't care about racial slurs and general racist language. I've spent forty-one years listening to my fellow white people complain about other races being rude and refusing to look at their own. I know that most of us are aware that racism exists in the world, I just don't know if people who are not white fully understand to what extent so many white people are blatantly and wildly racist when they believe they are "safe" amongst their own.
I hope that over the next forty-one years, as the kinder, gentler millennial generation takes over, that these sorts of behaviours start to dwindle. I hope that in forty-one years, I come back and read this and think,
My, how things have changed!
If you like what I do here and want to support my work, you can donate here or become a patron here.
Image: Creative Commons/Pixabay