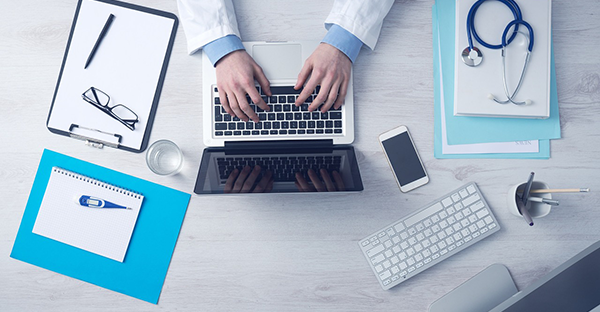 I don't mind the igloo jokes, jokes about the cold or how we say aboot. You can make a wisecrack about the ease with which we apologize or our abundance of maple syrup. It really doesn't bother me when it's a joke. It comes with the territory when you spend a lot of time online as a Canadian. Hell, I crack the jokes myself. Admittedly, they're often groan-worthy, but I am not against the joke.
When it does bother me, is when people who have clearly never been to Canada feel the need to tell me what Canada is like. They're absolutely certain it's frigid cold year-round. Maybe they're convinced our socialized healthcare doesn't work. Some people have assured me that Canadians are being sent to prison in droves because we're misgendering people. I particularly loved it when someone insisted my small town was being overrun by Muslim refugees and that sexual assault stats were skyrocketing as a result.
Nevermind that I am a born-and-raised Canadian, who's spent all but four years of her life living here. Nevermind that I am currently in Canada, making use of the socialized healthcare, living in an area that hits 40 degrees Celsius in summer some days. Nevermind the fact that there is maybe one or two Syrian refugee families living in my 11,000-person small town who are gracious and thankful and welcome and who, to my knowledge, have not broken any laws or violated anyone's personal space (although, there are several white, Canadian Christians who have). Nevermind any of that because Jebediah Cletus McGee from Whistlepiss, Alabama, who's never so much as set foot in the Great White North, clearly knows more about day-to-day Canadian life than I could ever hope to. Amirite, infidels?
My absolute favourite was the fella from Minnesota who said to me:
"I could never live in Canada. It's too cold for me."
For reference: the lowest temperature recorded in the Okanagan Valley of British Columbia, where I live, is about 30 degrees Celsius warmer than the lowest in Minnesota. In Vancouver, where I grew up, the average winter temp is above freezing. In fact, as a kid growing up near Vancity, we always thought we were lucky when it snowed once or twice a year.
It just doesn't stop some people from telling me how it is.
"You have to wait years for critical surgery in Canada." They assure me.
"It's against the law in Canada to use the wrong pronouns." They've convinced themselves.
"You're not allowed to be critical of religion up there." They've warned me.
Of course, none of this is true, but some people just can't seem to cope with the fact that those who live it may know it better than they do.
I had similar experiences when I worked as an internet marketer.
"You can't effectively reach a target market on Twitter."
"Ads on Facebook are ineffective."
"Nobody in my industry uses the internet."
When I worked in a retail coffee shop and had been trained in the head office where I watched, with my own eyes, the roastmaster hand roast the beans we sold.
"Starbucks roasts these beans for you guys."
"This coffee is half chicory."
"They roast these beans using cheap labour in Indonesia."
It just doesn't matter to what extent your authority on any given topic goes, there are some people who will always know better than you.
Situations like these are so incredibly frustrating, but none of them come close to how frustrating I imagine it must be for an evolutionary biologist to be in the presence of an argumentative creationist. Or how utterly grating it must be for a doctor to have to endure the talkative company of anti-vaxxers, cancer cure conspiracy theorists or people who insist they know how to defeat diabetes with a dance, a chant and an essential oil massage.
I get told, on an almost daily basis, that being an atheist means I worship myself, or I worship money or I just want to sin or I'm angry at god. It's often a waste of time to take up the argument because the other party has no ability to hear you or your experience. But, just imagine if failing to get your message across could be life-threatening. Imagine being a doctor and diagnosing a child with something serious, only to have his mother turn around and say the illness doesn't exist. Imagine treating a terminal patient whose parents opt for herbal remedies instead of your prescription. Imagine your patient telling you she is not going to vaccinate her baby and then having to treat that baby sometime down the road for a totally preventable disease.
Imagine losing patients to this ignorance. Imagine watching children suffer unnecessarily because of it. Imagine the frustration that must constantly be there with you, as people around you talk like they have some sort of authority on the topics you had to study ten years to understand after they'd just read a three-paragraph fear-mongering essay from Natural News.
I've only just had reason to consider how frustrating this may be for professionals in certain fields. It's frustrating enough when there isn't a life on the line; when people who couldn't point out Canada on a map tell Canadians all about what living in Canada is like or when Christians or Muslims tell atheists that we're angry at god. Just imagine how frustrating it must be when this sort of ignorance not only could lead to the death of a child, but has.
So, with that in mind, I want to take this opportunity to thank the scientists out there who are continually having to defend the existence of dinosaurs or prove that the earth is much older than 6000 years or that women are not made from ribs. I want to thank them for being persistent in their efforts to rid the world of this ignorance. I want to take this chance to thank doctors and other medical professionals for persevering in their care for patients despite the fact that growing numbers of people across the planet are squirting coffee up their rears because Gwyneth Paltrow says all docs are in on some conspiracy to keep us all sick.
Here is to you, you overworked, underappreciated pillars of civilization. Without you, without science and medicine, we'd still be having ten babies each in the hopes that just one would survive; we'd be gravely afraid of the common cold and we would have a lower life expectancy than a rock band's frontman.
This was inspired by a friend of mine but extended to each and every one of you working to make us healthier, happier, more efficient and more knowledgeable.
With the deepest sincerity, thank you. And sorry, eh.
If you like what I do here and want to support my work, you can donate here or become a patron here.
Image: Creative Commons/Pixabay