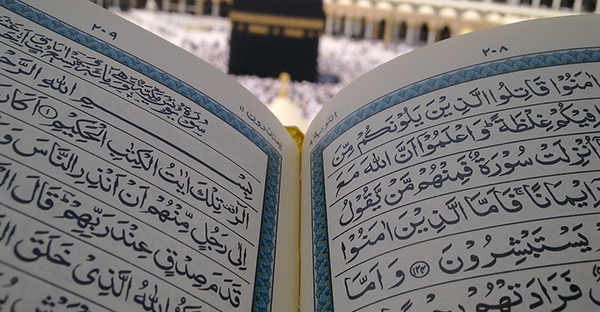 I don't like patriotism. I've never really understood how or why someone could be proud of simply having been born on this side of some arbitrary line drawn in the sand; a line that is often the result of a long past bloody conflict. Patriotism is just as silly to me as religion is. It's a fruitless "value" driven into the hearts and minds of a nation's young people along with the understanding that to question your love for your country is to tiptoe around traitorousness.
Having travelled as extensively as I have and having lived in other countries and seen how other people live, I have been able to develop an acute understanding that most places aren't any better than others. Rather, they are just different. It makes no sense to me to be proud to be a Canadian, something that has happened through no effort of my own, when New Zealand is just as beautiful, has a similar lifestyle, opportunities, rights and values. It makes no sense to me to be proud of being a Canadian by simple luck when Aussies have it just as good. The UK, Denmark, Sweden, Japan, Iceland – these are all places where people live as happily and as privileged as I am able to here in Canada. There was happiness and contentedness to be found in Mexico, in Thailand and smaller places like French Polynesia, Malaysia and Fiji. It makes no sense at all to me to be proud of having been born in Richmond General Hospital over any other place in the world. I didn't choose it. I did nothing to achieve it. What's to be proud of?
I definitely feel lucky to have been born a Canadian. I am grateful for the lifestyle being a Canadian has afforded me. But to say I am proud to be a Canadian is as goofy to me as saying Jesus helped me find the remote last night. It's not based on anything rational. It's pure, unquestioned, nonsensical fluffery and I simply have never understood it. In fact, the closest I've ever come to patriotism is being glad I am not something else. For instance, I am glad I'm not an American right now, being led by a semi-sentient skidmark. I'm glad I'm not from Singapore – though the country itself is beautiful and the people as lovely as anyone, there are rules there I'd be breaking just by being me. I'm really glad that I'm not from Uganda, living amongst evangelical Christians fighting for homosexuality to be punished by death.
Most of all, though, I would have to say that I'm glad I'm not Saudi because my peers are serving time and getting lashes for doing precisely what I'm doing right now. They are being beaten, detained and kept from their families for typing similar words to the ones I'm typing right now. Had I been born in Saudi Arabia, nevermind the fact that I'd be covered head to toe in stifling heat at this very moment, but I'd be in prison just for being the person I am right now. And that would be the most hopeful scenario because often people who say the things I say find themselves dead in theocracies like Saudi Arabia. Yes, I am very glad I'm not Saudi when people like Ensaf Haider, the wife of imprisoned Saudi blogger Raif Badawi, have found their freedom and safety here in Canada.
I'm glad I won the citizenship lottery. I'm thankful that by chance, I was not born in a place where I could never be who I am. But I am not patriotic. I do not have pride in my country. I don't even fully understand what that means.
Yesterday, though, I found myself being proud of at least our Foreign Minister. Since 2012, Raif Badawi, a blogger who spoke out against the influence of Islam on the state in Saudi Arabia, has been locked up for advocating secularism. He's been locked up for being the milder version of me. He was sentenced to ten years and a thousand lashes for saying "Hey, maybe we should base our laws and policy on facts instead of religious beliefs". Since 2012, the husband of a fellow Canadian has been locked up for his peaceful written words and, from my perspective, not enough people in positions in power have publicly opposed this.
Recently, when Raif's sister, Samar Badawi, was arrested for her own activism, fighting for the rights of women in Saudi Arabia, our Canadian foreign minister finally took a stand. Chrystia Freeland took to Twitter and said,
Very alarmed to learn that Samar Badawi, Raif Badawi's sister, has been imprisoned in Saudi Arabia. Canada stands together with the Badawi family in this difficult time, and we continue to strongly call for the release of both Raif and Samar Badawi.

— Chrystia Freeland (@cafreeland) August 2, 2018
Our Foreign Ministry itself followed that up with,
Canada is gravely concerned about additional arrests of civil society and women's rights activists in #SaudiArabia, including Samar Badawi. We urge the Saudi authorities to immediately release them and all other peaceful #humanrights activists.

— Foreign Policy CAN (@CanadaFP) August 3, 2018
These tweets prompted swift sanctions on Canada from Saudi Arabia including the recalling of Saudi diplomats and students in Canada, the cessation of all flights Saudi-bound originating in Canada and a freeze on trade transactions between the two nations. This response is an almost poetic example of how fragile a theocracy is, unable to withstand the simplest of criticisms. Despite these shocking sanctions, the Canadian position on Saudi human rights violations remains rock solid.
So, while I may not feel patriotic and I still feel that patriotism is an empty, nonsensical "value", I am immensely proud to have my tax dollars fund the office of Chrystia Freeland and our Foreign Ministry. I can't help but take some pride in the fact that Canadian voters have driven this nation to a place where it can take a stand on such issues and not back down when a perfectly precious Prince decides to show the world his weakness.
I'm still no patriot, but I'm a little bit more proud to be on this side of the arbitrary line in the sand today.
Are you patriotic? What do you think of the sanctions Saudi Arabia has placed on Canada? Let me know in the comments.
If you like what I do here and want to support my work, you can donate here or become a patron here.
Image: Creative Commons/Pixabay