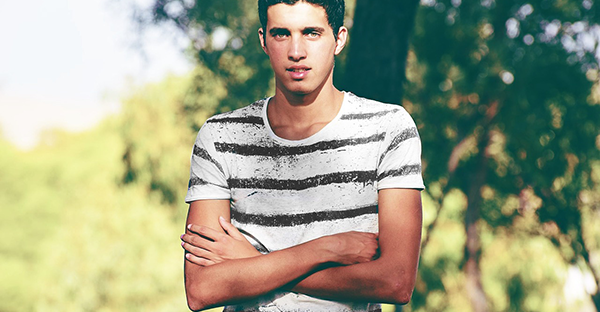 Teenagers know everything. It starts pretty early, too. I'd say maybe around the age of 10 or 11, kids are graced with the knowledge of everything. It doesn't matter how many years you have on them, or how much experience you have with general life-living, they know more than you do. This gift is given to them by some sort of wisdom fairy or the like, and it slips from their grasp sometime in their early twenties. But there can be no denying, from 10 or 11 to age twenty-two, they know everything there is to know about everything, ever in the history of everdom, so help me god, no holy.
That's why it's so much more difficult to create doubt in older kids who've been indoctrinated. They are more stubborn than a mule with the man-flu.
I got this question the other day,
GM,

I wish I'd been able to read your advice for dating religious people a long time ago. I have a son with my increasingly religious ex. He's 12 years old now and his mother and I live apart. He lives with her most of the time and I see him on weekends. Anyway, she puts a lot of religious lies in his head and I was wondering if you had any suggestions for counteracting that. I don't want him to struggle with the same fear of hell I struggled with as a teen. Looking forward to your reply. Thanks.
I do not envy this father's position. He wants to save his son from the indoctrination he experienced as a child, but his son is already 12. If he was five or six, this would be so much easier because their minds are so open to new ideas and concepts, but at 12, well, at 12, they already know everything and Dad couldn't possibly teach him something new, right?
Of course, that's what kiddo believes but that's not the truth. We can still get through to our teens and pre-teens, we just need to take a less direct approach.
Here are the steps I would take to helping my little dude see reason, or at least have a little healthy doubt:
1. Don't confront the ideas head-on. Nothing makes a teen or near-teen hang onto something more than mom or dad disapproving of it. Treat them as though they are no big deal.
2. Talk to your child often about everything, so it's not so strange when you start talking to them about religious ideas. If you're already in a rut where you don't talk much, change that part first before you try to tackle specific subjects. Make conversation a regular, normal thing.
3. Always make a point of answering your child's questions, no matter what they are about or how important or awkward they may appear to be. Do not judge them. Do not get angry, don't crack jokes. Stop what you're doing, look your kid in the eye and answer the question as best you can. If you don't have answers, look them up on Google together or ask a professional. The idea here is to create an atmosphere between you and your child in which he or she feels that you will always, always take the time to answer their questions and take those questions seriously no matter what you're doing or how busy you are. When your kids feel this way about you, there really isn't much they won't come to you with.
4. Once you're talking to your kid on a regular basis and you've created an atmosphere between the two of you that is safe for asking questions, that's when you can start to pepper the conversations with questions about what they might believe about god, the Bible, Jesus, etc. Don't become hyper-focused on this topic. Be mindful of how often you bring it up. Overdoing it can shut the whole thing down. Maybe start by asking questions after you know he's been to church. "What did you learn?" "What do you think about that?", etc. No judgment. Just ask questions and let them answer.
5. This is where you start to employ the Socratic method. Ask why. Ask why they believe what they believe. Don't ask with judgment, do it with curiosity. Some of the best videos to learn how to do this come from Anthony Magnabosco practising what he calltreet Epistemology. You'll see in his conversations, there is no confrontation, no judgment and the conversation is mutually respectful. The idea here is not to change minds, but to have people closely examine their beliefs so they truly understand why they hold them. For ideas, here's a great video from Anthony
6. Talk to your child about other creation myths and other religious beliefs but ensure you do so casually. For instance, if your son comes home from church talking about how god created the world in 7 days, tell him that's interesting, ask him questions about it and when the time is right, pipe up with something like, "Ahh, that reminds me of the Australian Aboriginal creation myth. They believe the rainbow serpent created the world. Have you heard of that?". You want to make this conversation fun, not confrontational or awkward or hostile in any way. This is just a fun exploration of beliefs all over the world between a father and a son.
7. Find a way to get your child to watch Cosmos with you.
8. Expose your kids to scientific thinking. Take them to observatories and museums. Go to IMAX movies related to space and time and geology and evolution. In Vancouver, we have this amazing place called Science World and they have so many intriguing exhibitions that would make it really difficult to keep believing that a god did all of this. If you have a place like this, take your kids there.
9. Finally, travel with your kids. I know that many of you can't afford it, but if you can, do it. Take them to places where people have very different beliefs. For instance, you could go to Bali and enjoy a tropical beach vacation while visiting Hindu temples. You could do the same in Thailand with Buddhist Temples. India, I imagine, would be just as eye-opening with the bonus of having daily access to the best cuisine in the world. There's really no way a god belief survives meaningful travel through developing countries, either. The poverty alone is enough to make anyone question god.
These are my suggestions, of course, and I am no parenting expert. I'd love to know what you would do in this situation. Let me know in the comments below!