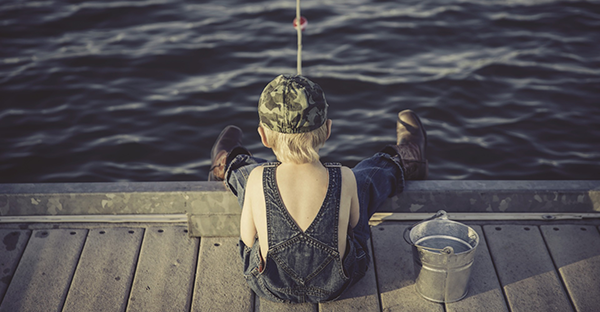 A reader asked me,
Hey GM,

I'm expecting my first child in October. Naturally, my husband and I have been discussing how to raise our kids a lot more lately. We are both atheists, but it just came up in a recent conversation that he wants to expose our kids to as many religions as possible so they can make an informed choice. I disagree. I don't think there's a reason to expose them to religions. I believe teaching them about religions gives these ideas a sort of legitimacy or importance that I don't want my kids to think they have. I don't intend to try to shield them from religion. I want just to wait until it comes up. Friends or family might talk about it, and I'd answer any questions they have and even take them to church if they want to. I am sure they will also learn about different cultures and beliefs at school. I don't think there's any reason for mommy and daddy to sit down and tell them about Zoroastrianism or Jainism in the same way we might explain to them the birds and bees. Instead, be available to answer questions. What do you think?
I grew up without religion, and I didn't learn about it from my folks. My parents did not expose me to any religion. I didn't understand what it was until I was much older. I attended a pre-school in a little chapel, and though I was surrounded by statues of Jesus and piles of Bibles, I still had no idea what any of it was about. No one ever sat me down as a young child and said, "Christians believe in a creator god who sacrificed his son for our sins" or something to that effect. I recall, when I would be told to pray or praise god from time to time, I'd be lost entirely. I didn't know what that meant. I was super shy, as well, so I never asked. I just retreated into my mind and wondered what the hell these crazy adults were on about.
My best friend came from a Buddhist family, and I would go to her house where there was a little shrine that always had burning incense in it. I didn't know what it was or what it meant. I just thought it was decoration like candles and air fresheners.
All I recall from this time of my life as it related to religion, was that I thought that these people were just very, very weird.
It's like dinner table manners. In my home, my parents were free-spirited hippies, and they didn't care if we ate with our elbows on the table. They'd let us eat with our hands and tell fart jokes at the table. We were allowed to get up and leave without being excused. It just struck me as so weird and nonsensical when I would go to a friend's house for dinner, and her parents would tell us to take our elbows off the table. I wouldn't ask why and I would always comply because I was so shy, but in my mind, I'd be wondering if these people were off their rockers. How the hell do elbows get in the way of dinner?
I didn't know what prayer was. I didn't know who Jesus was. I had no idea what a god was. Churches appeared to be like public auditoriums or community centres to me, and when people would start talking to me about any religious stuff, I would feel like I was in danger. If you can imagine what it would be like to be a child and have a man walk up to you and start telling you about his invisible, magic pony that you can get to do your homework if you stand on your head and call to him. You'd suddenly feel like you were in danger. This is what it felt like when people told me they spoke to a magic dude named Jesus, who granted wishes. I would just assume the adult was not at all well and that I needed to bounce. Fast.
Slowly, pieces of the puzzle started to come together. My dad would often joke about Christianity at home, books I read would mention it, and my religious friends would drop little tidbits here and there. In time, I would put this all together and develop some sort of rudimentary understanding of what religion is. Of course, it then fascinated me in the same way a contortionist might be fascinating. How do they bend like that? I couldn't wrap my mind around the fact that grown adults believed these things.
Of course, you know my position on religion now. The more I learned, the less I liked it, and I still have the feeling that I am unsafe around many religious beliefs. It's all still bizarre to me. To this day, I cannot sort out how anyone can believe any of it. It's as foreign to me as what life might be like on another planet. I think it's this vast distance between my normal and religious thought that has kept me from ever coming close to believing in god. I never wanted to go to church out of curiosity. I loved visiting Buddhist Temples and Sikh Temples but only for the cultural experience and beautiful gardens and architecture. I fell in love with a church nearby where I lived in Australia because of the unique architecture, but I'd have never attended services by my own choice.
I'm raising my son the same way. Giving no more importance to learning about religion over anything else, but happily and freely addressing it when it comes up in his life. I will answer his questions to the best of my ability, but I wait until he has them to talk about the subject. It comes up when we talk about other topics or when we watch movies and television together. It comes up at school when religious staff and students mention things about their beliefs. It comes up at Cubs when the ceremonies have a prayer at the beginning. These are the times we end up discussing religion but as merely a small part of a more significant discussion. Setting aside time to discuss religion on its own with my child is just not something I am going to do. It just makes it out to be so much bigger than it needs to be.
I do have friends who take the other approach; who sit down with their kids and teach them about religion on its own. They intend to expose them to all the religions and allow their kids to make a choice. I just don't see that as the only way a child has a choice. My son also has the freedom to choose religion. I'm not hiding it from him, I'm not forbidding him to explore it. I just simply don't make a big deal out of it.
I feel that making a big deal out of it makes it seem more appealing.
Of course, we won't know how our kids turn out until they are grown up, but I do know that friends who have taken the "expose" approach have kids who have requested that they start going to church.
I would never tell them that what they are doing is wrong because I don't believe it. I don't think there is anything the matter with this approach. I teach my kid about religion, too, just within the context of other things. I also firmly believe that the more religious ideas your kids learn in a setting where critical thinking is valued, the less likely they are to believe.
So, I do agree with you that lessons that focus entirely on religion give these ideas far too much importance, but I also agree with your husband that exposure to these ideas is necessary. My suggestion is to find a happy medium. Introduce religion to your kids as part of exploring other cultures. Then, it's just a little part of a much broader topic, and it appears less significant.
My son knows way more about religion than I did at his age, and that really couldn't be helped because of what I do here. He has the same attitude as I did at his age, however, in that the whole thing just seems so wildly weird to him. If I had my way, he'd stay far away from it but if he ever did choose to explore religion with any seriousness, I'd be right there at his side, loving him just as much as I do now.
I want to know what you think. Do you think learning about religions is essential for your child to make a choice? Do you avoid the topic at home? Let me know in the comments!

I'm writing a book addressing the many reasons believers distrust atheists. I'm around 40,000 words in! If you want to help me get it done, you can support me by donating here or becoming a patron here.
Image: Creative Commons/Pixabay