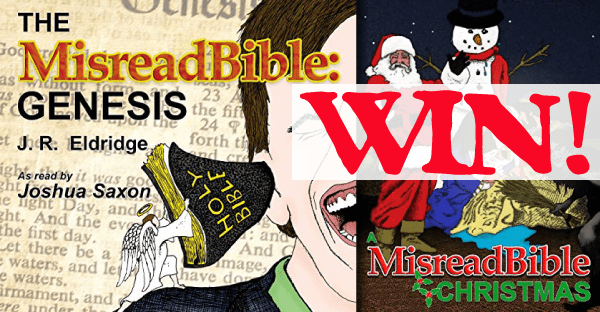 I don't have a whole lot of time to read these days. My workload has just exploded in the last few months. Between that and running my household, I'm completely spent by 9 pm every night at the latest. I always have a book going on my Kindle app that I read once I hop into bed at night, but I usually get just one or two sentences in and fall asleep. Not because the story is boring or anything, but because I'm just that damned tired.
I wish I had more time to read. I have a mountain of books I want to consume, but I can't seem to get through one in less than a month, just because I'm reading a couple of sentences per day before I'm off to snoozonia.
So, when people contact me asking me to read their book and review it, I am reluctant to say yes. I mean, I want to read all of your books so badly, but at the same time, I don't want to let you down, you know? I can't seem to guarantee I'll get around to it.
Side note: my hairier half once cut out a round piece of wood, wrote "to it" on it and handed it to me the next time I said, "when you get around to it." He takes dad jokes to a whole new level. Don't worry; he gets repaid in an abundance of groans.
A few months ago, though, an author named J.R. Eldridge got in touch with me and offered to send me a couple of his books. J.R. is the author of the MisreadBible series of books. These books are a humorous reimagining of the Bible and seemed like an entertaining read. I didn't know if I would be able to get around to reading it, but with J.R. offering a Christmas edition, I thought these would be great books to give away to you guys for the holidays. To my joy, J.R. agreed and sent me three each.
The thing is, kiddos, I got these books in the mail last week on the same day I had a couple of friends over for drinks and Catan. I had the books resting on my coffee table as we threw the dice and descended deeper and deeper into a giddy stupor. At some point, we decided to bring out the liqueur my brother had brought me from Mallorca, and things just took a turn from there. Three of us just devolved into bumbling, giggly drunk buffoons while their designated driver quietly mounted an epic offence on the gameboard. We didn't even notice she was kicking our proverbial behinds until the final blow had been dealt. Post-defeat, we said goodbye to our friends, who had tiny babies that needed to get home to sleep, and turned back to the living room to lick our Catan wounds. That's when I picked up A MisreadBible Christmas. With Túnel de Mallorca on my breath, still, I proceeded to laugh my way through every page.
Okay, this isn't just a funny book, guys, and it's not just the herby liqueur talking. I picked it up again the next day when mommy was bright and sober. This book is downright hilarious. Within the first few pages, we're discussing God's ability to impregnate Mary anally, and by the end, we've read a poem about baby batter. Yes, baby batter. That is precisely what it sounds like.
In case you hadn't sorted it out, these books are not for the precious.
The great news, kiddos, is that I get to give a couple of these books away to you guys. I have four physical copies to give away because sorry, J.R. I'm keeping a set to myself. I am going to give two bundles away. Each will contain MisreadBible: Genesis and A MisreadBible Christmas.
I also have two copies of the MisreadBible: Genesis audiobook to give away.
To enter to win these hilarious books in time for Christmas, leave a comment down below with your favourite Bible-related joke or share the post on Twitter with your joke and me tagged in it (@godless_mom). Next Friday, the 29th of November, I will pick a winner based on the comments/jokes I liked best!
In the meantime, if you would like to purchase J.R.'s hilarious books, you can grab them here:
MisreadBible: Genesis Audiobook
Thank you, J.R., for writing these funny books and giving them away with me.
You can check out more from J.R. on his website here and follow him on Twitter here.
Want to run a giveaway using your book? Get in touch: mommy@godlessmom.com

I'm writing a book addressing the many reasons believers distrust atheists. I'm around 40,000 words in! If you want to help me get it done, you can support me by donating here or becoming a patron here.