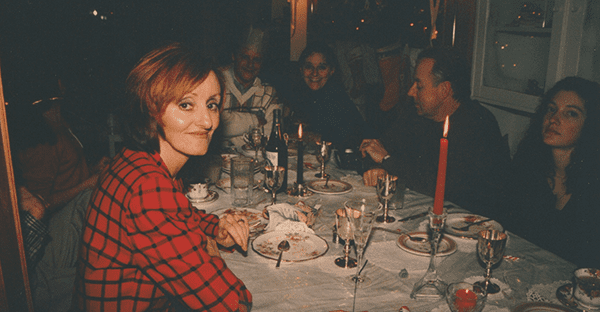 I was fifteen. I'd just come back from living in Australia for a year, and travelling around the South Pacific and Southeast Asia. Looking back on this year, I feel incredibly lucky, but at the time, it was difficult. An already shy person, I had trouble making friends quickly enough to have an impact on just one year. I was picked on and bullied by people at my school who hated Americans, even though I held a Canadian passport. Puberty was trolling me, I missed my friends and my dog back home, and my whole world just seemed less secure. When I finally arrived back home in Canada, my self-doubt was at an all-time high. I retreated into myself with my Nirvana CDs and wondered why I wasn't like everyone else.
At the time, I was still angry at my parents for taking me to Australia in the first place. Right? Like, how dare they fly me around the world to frolic on white sandy beaches, pet dolphins and visit uninhabited islands. How dare they get me scuba lessons and snorkel gear and put me in a high school that taught me to surf — the absolute monstrousness of it all. In my fifteen-year-old mind, though, it might as well have been a violation of the Geneva Convention. I was mad, and so their words didn't help this feeling I had of being an outsider whose true self, it seemed, had been left somewhere between the Great Barrier Reef and Kuta Beach, Bali.
That's not to say my parents didn't know I was mad. They did. They knew it. And they tried to make things right a million different ways. The thing is, they hadn't done anything wrong, to begin with, so there was nothing to make right. The problem was in my head. It was swimming with self-doubt, second-guessing, anxiety and a feeling of loss for an entire year of my life.
I was so low.
There wasn't much that could lift me up.
Except, of course, my Aunty Joey.
Growing up, we were surrounded by extended family all the time. When we went camping, it would be with one of my mother's four siblings and their family. When we had birthdays, they would all be there and my grandmother, too. Easter and Christmas and Thanksgiving alike would be a massive to-do at one of their houses, or ours, with a patchwork of dining tables to accommodate all of us. When it snowed, we'd get together and build snowmen. On sunny summer afternoons, we'd all pile into a cavalcade of cars and go to the beach in Point Roberts or Centennial.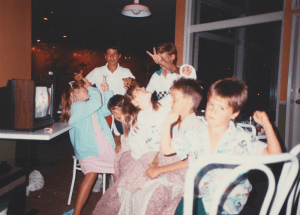 Of all of my extended family, I spent the most time with my Aunty Joey, Uncle Ian and their kids, Matt and Nick. In all of my memories of childhood, they are there. I recall watching the Edmonton Oilers win Stanley Cups sat there on the floor next to my cousin, Matt. I remember continually getting into trouble with my cousin, Nick. I took golf lessons with them, and I vaguely remember ice skating in the water traps of that same golf course with them in winter. We would rollerblade out front of their house and build forts in the back.
One year, Matt had to be at a golf tournament in the Okanagan. We all travelled together to stay in a cabin on the lake right here in Summerland, where I live now. My cousin Nick and I were convinced we would spot the Ogopogo and sat on the dock, watching and discussing what we would say to the news if we saw it. We only took a break to convince my five-year-old brother that there were leeches in the lake. Later, when my brother finally worked up the nerve to wade in the water a little bit, he got stung by a wasp and screamed "Leeeeeeeeeech!". Nick and I were, once again, in trouble.
We were together so much, it was like having two moms. It was kind of like having three brothers and two dads and two families. They were there when things were shitty, and they were there when things were good. I never ever understood why people complained about having to "tolerate" family at the holidays because I always looked forward to it. These people were my tribe, and I adored every moment I spent with them.
Even when I was a lost and bitter teenager harbouring anger at her parents for having the audacity to show her the world. When a family event would be around the corner, I would secretly look forward to it.
And there's a good reason for that.
Despite the fact that most of my cousins got straight-As and I was a straight-C kid, I was smart. Although many of my cousins were beautiful, outgoing and popular and I felt anything but, I was seen. Even though they all seemed to have some incredible talent, and all I could manage to do was scribble in my notebook about how much I loved Kurt Cobain, there was hope for me. Because despite all of these things, every time I would see her, my Aunty Joey would, without fail, pick me out of the lot of us and compliment me. What's more, she would do it with deep and undeniable sincerity.
She was the cool Aunt. The trendy Aunt. She always had the most stunning clothes. She was on top of the latest make-up fashions. Her house was always made up so beautifully by her own talented hand. She was cooler than anyone my age, and so, when she would find something about me to compliment, it meant even more.
When I was fifteen and lost, struggling to sort out who I was after arriving back home, I would see her, and she would exclaim,
"Oh my god, Corty Borty! You have the most beautiful hair! Can I have it? I'm so jealous."
Back then, these compliments were my life preservers. When you're down on yourself, feeling awkward, shy and ugly, and your cool, trendy Aunt says this to you, it changes everything. While my parents had already done a great job teaching me to be okay with who I am, I lost that briefly in my teenaged years, and it was my Aunty Joey who gave it back to me. Somehow, she knew the exact right thing to say to lift me up, over and over and over again. Somehow, she knew what to do.
She saw that I was an artist before I saw it, myself. She would ask me for help decorating her house because she saw the artist in me. I remember spending an afternoon with her, repainting her kitchen. She didn't need my help. She asked me to help her because I needed her. She made me understand that art of any kind was as noble a pursuit as academics.
The thing is, though, I am struggling so hard to put into words what she meant to me because she's losing her battle with cancer right now, as we speak. Two days ago, she was given 48 hours. She is asleep, not expected to wake up.
In the past week, I've come to realize she was just as amazing with my other cousins, too. She would genuinely see them. She knew what to say. She knew what to do. I think it was because she, herself, knew what it was like to be lost, and she could recognize it in each of us as we struggled with different things.
What I wouldn't give to hear her, just one more time, call me Corty Borty. What I wouldn't do to have her understand the impact she had on my life. What I wouldn't do to take this pain away from my cousins, her siblings and her husband.
The structure of my world, when I was a child, went far beyond my parents. My aunts and uncles surrounded all my cousins and me with an impenetrable wall of love and care. They were our structure, our safety and our entire world.
Though we are all grown up, and all of us are scattered far and wide, that structure was still there.
My Aunty Joey will take the first piece of that structure with her, making the entire thing weaker. It feels like my world is more fragile, today.
Yesterday, the doctor woke my Aunt briefly and asked if she knew her name.
She said, "Yes. Joanne."
He asked her if she knew where she was.
She said, "Summerland."
And she's right. Physically, she's in Richmond, BC, right now with her sons and husband and sisters, but she's in Mexico with my brother and Toronto with my cousin Laura. She's in Los Angeles with Chad and Tsawassen with Shane and my Uncle Bobby. She's in Gibsons with Steph and South Carolina with Jess.
And she's right here in Summerland, too, forever a part of me.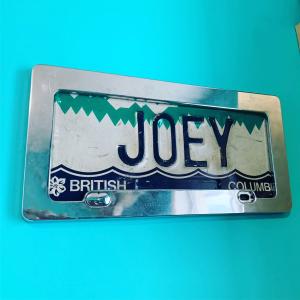 Images: Copyright/Courtney Heard