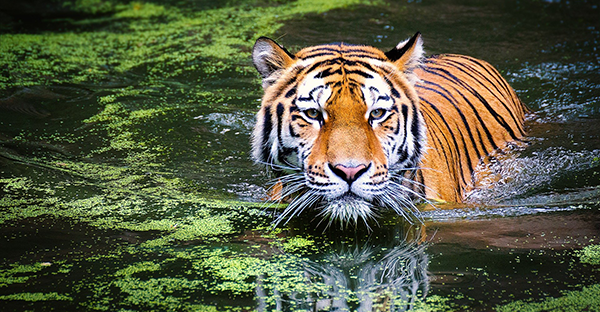 I have only been an auntie for one year. My niece was born in Spain last December and has since travelled more than most people do in their lifetimes. Her Daddy, my brother, works for a travel company and has never stopped travelling since my parents took him and me around the world when we were kids. 
My brother is passionate about animal rights and the environment, to the same degree as I am about human rights and religious freedom. Some time a few years ago, his wife spotted her first tiger in the wild while on a reserve in India. My tiny, little niece was named for that moment, which brought my animal-loving brother and sister-in-law to tears. 
So, this year, when I asked what this gorgeous baby girl wanted for Christmas and her birthday, my waste-conscious, animal rights activist brother and sister-in-law suggested used toys and donations to World Wildlife Fund to save tigers so that one day, my darling niece will be able to go to Ranthambore National Park, which she was named for, and see a wild tiger, just like her Mommy and Daddy did. 
That's where you guys come in. As you might already know, I don't have very many pennies. I will happily donate to these charities for my baby niece, but I thought it might be even cooler to raise more money to donate in her name. I thought maybe you and I together could raise a little more, make my niece's first birthday even more special and save some tigers all in one go. 
So, I've started a GoFundMe and set the goal to $1000. When the fundraiser is done, I will donate the money to the 
World Wildlife Fund Save The Tigers campaign
, and post the receipt so we can all feel great about doing some good this holiday season. 
If you'd like to chip in, donate here. Let's save some tigers for my niece! 
Image: Creative Commons/Pixabay