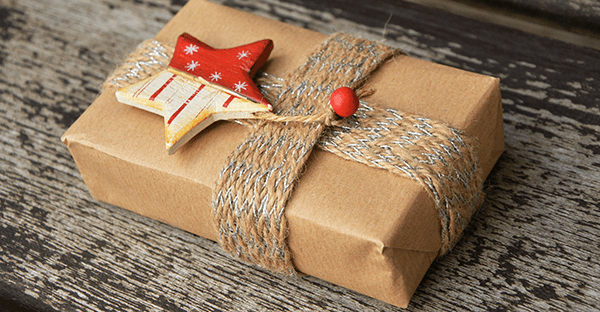 It's Cyber Monday, heathens, and that means you're probably doing a lot of shopping online today. I hope you find yourselves all the deals. But while you do, I want you to start thinking about what you're going to do tomorrow.
Here's the thing. I've been at this for five years. It's been five years of reading horror stories from the streets of Bangladesh and five years of emails in my inbox from atheists in hiding in Saudi Arabia who suddenly stop responding. In these five years, I've seen the number of countries willing to punish atheism with death go up from 13 to 14, and I've come to the stark realization that there are places in the world I've been before that I cannot visit again.
In short, not much has gotten better for atheists who are not living in a western country.
I think things might have even gotten worse in the five years I've been writing about atheism.
It's come to a point where I realized I had to stop whining about it and do something. It was time to put up or shut up.
That's why I am excited and eager to tell you guys about a new project I've been a part of. It's called Atheist Lighthouse, and it's a way to find atheist organizations that aim to help the godless in danger. It's just a simple list of places you can give this year to help a fellow heathen out, but it's a powerful tool. With it, not only can we hope to bring atheists to safety, but we can also fund organizations that are working hard to educate the public in places where it's needed the most.
In India, for example, the anti-superstition organization Maharashtra Andhshraddha Nirmulan Samiti is carrying on with Professor Narendra Nayak's work. The Professor made it his job to travel to the villages of India, where he held workshops at his own expense. During these workshops, he exposed the reality behind common tricks, he taught how to detect fraudsters, and he explained how to think critically.
In Uganda, the Kasese Humanist School was started with the backing of Atheist Alliance International, to offer a science-based education to children from ages 3 – 14. Humanist values are also on the curriculum. Learning like this is essential in Uganda, where the debate over the death penalty for LGBTQ people has been raging for years.
We've compiled a list of organizations working on projects like these in places like Iran and Lebanon, Zambia and Ghana, Greece and Turkey. For Giving Tuesday, we want you to give to these groups, so 2020 starts better for atheists in dangerous places. Let's turn the trend around and start moving in a positive direction.
Giving Tuesday is tomorrow. As volunteers and leaders in international secular nonprofits, we would like to take part in Giving Tuesday by highlighting the generosity of nonbelievers.
As atheists, sometimes we face a certain stigma. For many people, one of the last words they might associate with an atheist is "generous." An essential goal of atheist activism is to normalize disbelief. Giving generously this holiday season can only work wonders to this end.
More importantly, it benefits everyone to support organizations that promote critical thought, reason and science-based education. Not only does it serve to make life safer for atheists in theocratic countries, it makes life better for everyone. Villagers in India are less likely to fall victim to "godmen," children in Uganda are more likely to get a well-rounded education, and members of the LGBTQ community can find safety in more places. These are just a few of the limitless benefits of promoting rational thought and evidence-based reasoning.
So, this holiday season, embrace the spirit of giving. Join our event on Facebook and head on over to Atheist Lighthouse to fight the stigma associated with being an atheist and make the world a better place for everyone.
If you can't afford to give, that's okay. You can still do your part by sharing this post and the Atheist Lighthouse web page, making sure to use the hashtags #AtheistsGive and #GivingTuesday.
Let's show the world just how generous atheists can be!
Image: Creative Commons/Pixabay