A minister, an atheist, and a witch walk into a bar. The rest is Gods on Coasters.
JASON MANKEY is a Gardnerian Witch who runs the Pagan Channel at Patheos and blogs at Raise the Horns. Big fan of football, hard cider, and rock and roll. He lives in California.
---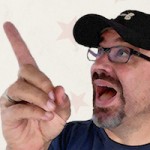 MARK SANDLIN is a Presbyterian minister, cohost of the Moonshine Jesus Show, and co-founder of The Christian Left. His Patheos blog The God Article was recently named one of the "Top Ten Christian Blogs." He lives in North Carolina.
---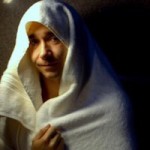 JT EBERHARD is an atheist writer, a public speaker, and a trained opera singer. He was the first high school organizer for the Secular Student Alliance and co-founded the Skepticon conference. He blogs at What Would JT Do? and lives in Kansas.