Now may be the time to start holding your breath on public disclosure of President Donald Trump's long-concealed tax returns.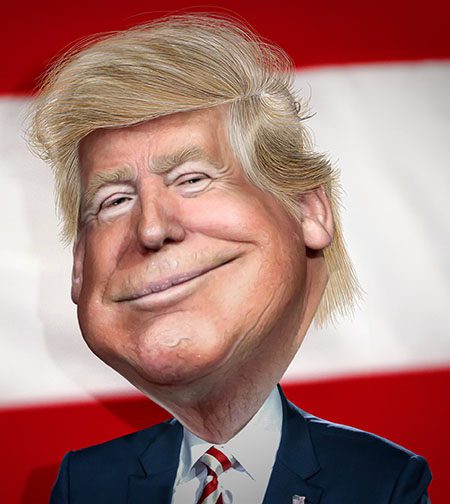 But please stop before you expire because, as with anything in these chaotic times, no timeline is guaranteed.
Yet, there is hope. In a potentially momentous development regarding the president's federal tax returns, New York Attorney General Barbara Underwood, on June 14 filed a civil complaint against the president and his three eldest children, according to a July 4 op-ed in The New York Times.
'Persistently illegal conduct'
In the filing, she accuses the Trumps of "persistently illegal conduct" in utilizing the Donald J. Trump Foundation as "little more than a checkbook for payments from Mr. Trump or his businesses to nonprofits, regardless of their purpose or legality.
The state seeks $2.8 million in restitution for misspent funds plus additional penalties, including a decade ban on the president running a non-profit, according to a report in the New York Daily News.
For committed skeptics of the president's purported good faith in all things, the returns are the holy grail, and this recent filing represents great news.
David Cay Johnston, The Times article's author, is a Pulitzer Prize-winning reporter and the author of two books on Trump — It's Even Worse Than You Think: What the Trump Administration is Doing to America (2018) and The Making of Donald Trump (2017). In his article, Johnston wrote:
'Abundant evidence'
"Ms. Underwood believes there is abundant evidence to bring criminal charges against Mr. Trump as well. She made that position very clear in the letters she sent to the Internal Revenue Service and the Federal Election Commission in Washington recommending 'further investigation and legal action.'"
Whereas the president could try to pardon himself of any crimes or claim authority to quash any inquiries by federal bodies, such as the IRS, he does not have authority over state legal matters, which is why Underwood sent her letters to the federal agencies simultaneously with the filing of her complaint against the president with New York's attorney general.
Underwood noted in her referral letters to Washington agencies that it would be a crime for the president to interfere in the investigation. Whereas she does not have statutory authority to automatically begin criminal investigations in New York herself, Johnston wrote:
State trumps Trump
"The attorney general could, however, easily gain that authority. All that's needed is for Gov. Andrew Cuomo, the New York State Police or the state Department of Taxation and Finance to make a request, and the authority would be granted to her."
Ominously for President Trump, Johnston added:
"A state or county criminal investigation that begins with abuse of the Donald J. Trump Foundation need not be limited to violations of charity and election law. It can also examine his personal and business tax filings and, in the process, lawfully put his tax returns in the public record."
The president has shown extreme reluctance to reveal any telling financial information about his companies or financial activities, much less his federal tax returns.
According to the complaint, the president reportedly spent hundreds of thousands of dollars of his foundation's funds for non-Foundation expenses, such as settling extraneous legal cases and buying portraits of himself to be displayed in Trump buildings. If the funds for these transactions weren't reported as income, the president could be prosecuted for tax fraud.
Documents released by the New York attorney general's office "show that this case meets the standards for criminal prosecution," including longtime serial violations, substantial amounts of money and attempts to hide transactions, Johnston wrote.
Donald Trump worried?
President Trump should rightly worry about potential public display of his tax returns, because, as Johnston points out, he previously lost two civil tax fraud trials over his 1984 income tax returns, on which he claimed more than $600,000 in deductions but had no receipts to verify them.
A criminal audit in the newly filed complaints would give investigators authority to inspect every transaction entry on the president's tax returns. Such a review, Johnston said, would show whether President Trump laundered money for Russian interests, fairly reported profits from his many businesses and whether he fraudulently claimed unwarranted deductions or expenses to trim his income taxes. He concludes:
"Mr. Trump asserts that he is no crook despite abundant indications to the contrary. Let's find out the truth."
The president, as he is wont to do when he feels attacked, punched back gracelessly against Underwood's predecessor as AG, Eric Schneiderman, tweeting:
"The sleazy New York Democrats, and their now disgraced (and run out of town) A.G. Eric Schneiderman, are doing everything they can to sue me on a foundation that took in $18,800,000 and gave out to charity more money than it took in, $19,200,000. I won't settle this case!"
Except, as with most of what he says and does, the numbers just don't add up.
Please sign up for new-post notifications (top right). Shares, comments appreciated!