I hate wars and mass shootings not just because of the dreadful carnage and suffering they unleash, but because they continue to ravage survivors with emotional cluster bombs long after the physical mayhem ends.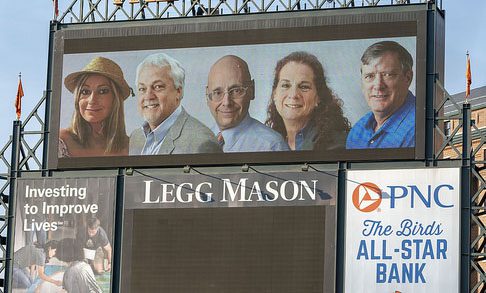 These horrific incidents inevitably ruin lives in wide swaths radiating out from their violent epicenters. Whereas the incidents and immediate participants and victims themselves are often soon well-known to the public due to broad media coverage in the aftermath, almost nothing generally becomes known about the husbands, wives, children, lifelong friends, scattered extended family members and other random special souls the dead leave behind. There is also the wrenching non-fatal trauma, which often includes grievous, even life-altering, injuries that must be accommodated and attended to.
Andrea Chamblee is one such horror-show survivor, now desperately grasping for any comforting shred she can reach of her life before.
She is the brand-new widow of John McNamara, 56, a well-liked sportswriter for the Annapolis (Maryland) Capital Gazette, who was killed on June 28 this year when Jarrod Warren Ramos, a grudge-nursing loner with a pump-action shotgun, entered the newspaper office and shot dead five staff members and seriously wounded others.
As news of the senseless tragedy began to trickle out into public consciousness, McNamara and the other victims became publicly known. As friends and loved ones of victims gradually became starkly aware that day of their intimate relationship with the unfolding catastrophe, like McNamara's wife, a whole new class of victims began to proliferate. The emotionally wounded.
Even now, weeks after the attack, I — and probably most people — know virtually nothing about those who only knew the Capital Gazette's dead and wounded, or the private agonies they continue to go through and may never escape. That is the exponential dreadfulness of these things.
Fortunately, Andrea Chamblee has chosen to explain the realities of her ordeal since the fatal shooting of her husband. The result is a clear-eyed, disquieting, stream-of-consciousness op-ed in The Washington Post recalling her first jangled hours and days after she learned that the newspaper had been attacked but didn't know yet whether John was a victim. The article is simply titled, "How to keep going after a mass shooter kills your husband."
It should be a must-read for everyone who cares about the issue of public safety.
Chamblee's op-ed is just the tiny tip of the iceberg of devastation such attacks unleash on all of us, not just the immediate victims and those who love them most. They're direct attacks on the body politic. When purposefully deciding how to respond, how to mitigate these terrors, we must remember it's not just who died who is victimized. The actual horror is usually far, far more extensive than we know.
As those of us directly unaffected by this latest senseless atrocity move on with our lives, focus on mostly inconsequential details, we should not forget that many others who have been more intimately involved in similar violence — at war and on the home front — are still out there struggling mightily just to find a moment's peace.
Please sign up for new-post notifications (top right). Shares, comments appreciated!