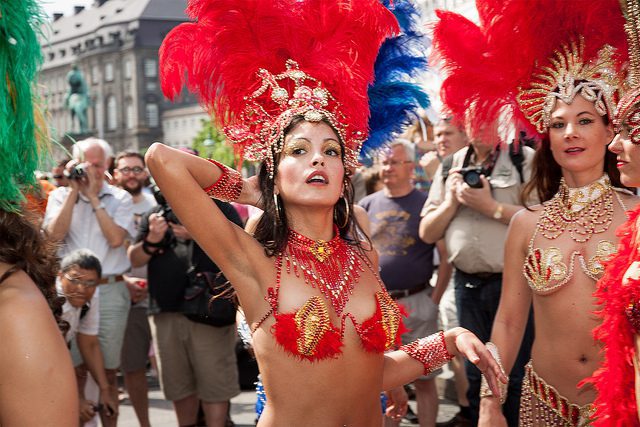 Blogger's note: Today, I am starting a regular feature on Godzooks titled "Food for Thought" to share what I consider the best of what I run across in my rambling research on the internet and elsewhere. I hope you find the selected articles enlightening.
'Something Not Rotten in Denmark'
This New York Times column by Nobel Prize-winning American economist Paul Krugman, clearly explains why thriving Denmark's quasi-socialist political system is very far from the Marxism-like bogeyman that misinformed, fear-mongering, right-wing zealots in the U.S. would have us believe.
Krugman points out that Denmark is a slightly center-left society that melds greater social safety nets than the U.S. offers but with normal free-market capitalism. He stressed the importance of this difference vis a vis America in his latest piece:
"The simple fact is that life is better for most Danes than it is for their U.S. counterparts. There's a reason Denmark consistently ranks well ahead of America in measures of happiness and life satisfaction."
Not to mention longer life expectancy. Frightening.
'The extraordinary bias of the judge in the Manafort trial'
As I read about the recent tax-evasion and bank fraud trial of former Trump campaign manager Paul Manafort, I was struck by how curiously meddlesome U.S. District Court Judge T.S. Ellis III was in the proceedings, generally at the expense of special counsel Robert Mueller's procecution team.
But as a legal dunderhead, I suspected he might be fully justified in abruptly abbreviating the prosecution's presenting of their case, criticizing their tactics and strategy and generally being snippy and dismissive. In my ignorance, I thought, perhaps I perceived bias that maybe wasn't actually there.
Well, maybe it was, it turns out.
In a vigorously reasoned Times op-ed today, retired Massachusetts U.S. District Court judge and Harvard Law School lecturer Nancy Gertner sharply decried Judge Ellis' courtroom behavior in the Manafort trial.
Gertner wrote that Ellis violated the judicial U.S. Code of Conduct, requiring judges to be "impartial, as well as 'patient, dignified, respectful and courteous.'":
"During the trial, Ellis intervened regularly, and mainly against one side: the prosecution. The judge's interruptions occurred in the presence of the jury and on matters of substance, not courtroom conduct. He disparaged the prosecution's evidence, misstated its legal theories, even implied that prosecutors had disobeyed his orders when they had not."
Unfortunately, despite whether the judge's behavior is deemed actionable under the code, the trial verdict cannot be appealed due to double jeopardy law, Gertner lamented.
Something may not be rotten in Denmark, but something sure seems fishy about Judge Ellis.
Please sign up for new post notifications (top right). Shares, likes, comments appreciated!