I read a couple of American Humanist Association (AHA) articles this morning I'd like to recommend.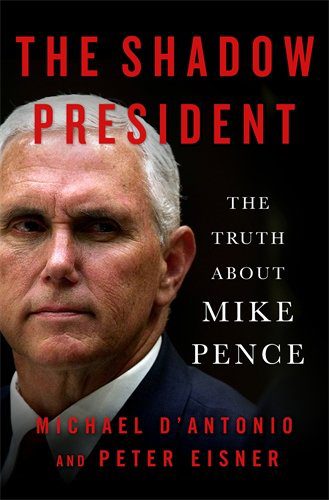 One asks, fairly, whether religions and cults are essentially identical twins.
The other introduces a new book about Vice President Mike Pence that portrays him as possibly more ominous than President Trump in some important ways, especially for humanists and other religious skeptics.
Religions vs. cults vs. family values
Although a March 2018 reprint from a 1999 article in The Humanist magazine, this opinion piece by award-winning American social critic and essayist Barbara Ehrenreich — "Everything I Like about Religion I Learned from an Atheist" — is still fresh and relevant today. Ehrenreich writes:
"We try to teach our kids to avoid cults and sects but then, sooner or later, they get old enough to ask you to explain the difference between a cult and a religion. Is it that cults have irrational belief systems and engage is peculiar, lurid practices? No. Some religions do that too. Is it because cults are always trying to take your money?  Well, no. Religions have a tendency to do that, as well. So eventually you have to admit to your kids that it's really just a matter of size."
True enough, except for her implication that only "some" religions have "irrational belief systems." It can be fairly argued that all supernatural belief systems are irrational. By definition.
Although Ehrenreich's piece makes excellent points conflating religions and cults, its deeper objective is to unveil how, "Not only have religion and patriotism been merging [in America], but religion has been seeping into public policy in the form of "family values." That was happening in 1999, and it's still happening.
She explains that "family values" as bastardized by the Christian Right are an important "reason why I have to remain an atheist."
This article is worth reading for its unorthodox interpretation of the debate over what defines religion and the human values that religious belief supposedly requires.
'The Shadow President'
Jennifer Bardi, senior editor of TheHumanist.com, wrote in an Aug. 24 weekly newsletter column that on her vacation starting the following week she planned to read an advance copy of The Shadow President: The Truth about Mike Pence, by Michael D'Antonio and Peter Eisner. Available starting Aug. 28 in bookstores and online. D'Antonio also wrote book about Donald Trump (The Truth About Trump), published in 2016.
By all accounts, the book promises to enrage not only his minions but also Pence.
New York Times columnist Frank Bruni wrote of the book, "It presents an entirely damning portrait of Pence. You've seen his colors before, but not so vividly and in this detail."

Kirkus Reviews wrote, "Producing a biography of a living, controversial politician is always difficult. D'Antonio and Eisner have succeeded in this well-documented, damning book. Cue the outrage from Sean Hannity et al."

In her column about The Shadow President, Bardi notes, "The authors make the case that Pence is more like Trump than many Americans realize: egotistical, cruel, bigoted, and dishonest. But Pence also thinks he's on a mission from God."
She added that extreme wariness is appropriate regarding the kind of society the vice president purportedly favors:
"If humanists are on any kind of a mission, one of the top priorities must be resisting the religious right," she wrote. "Fasten your seatbelts."
Enjoy.
Please sign up for new post notifications (top right). Shares, likes, comments appreciated!