Although they now comprise roughly a quarter of the United States' population, so-called 'nones' — folks with no religious affiliation — are having some trouble getting proportionate political traction.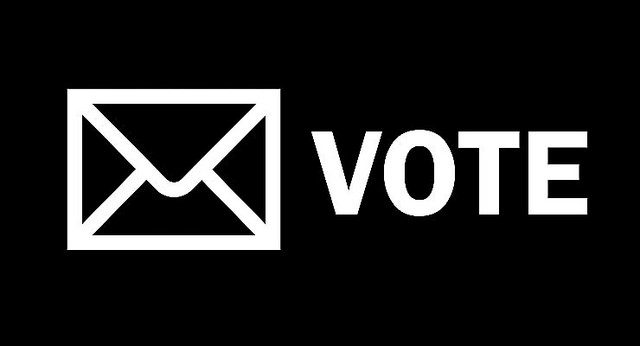 According to a report early last month in The Wall Street Journal, one of the problems is that the religiously unaffiliated tend to vote in numbers not commensurate with their demographic heft in the population.
A surge in unbelief
The percentage of nones rose from just 14 percent of Americans in 2000 to 24 percent by 2016, according to the Public Religion Research Institute (PRRI), yet exit polls revealed that only 15 percent of religiously unattached people voted in the 2016 general election. Young people lead the trend. Since 1986, the number of young Americans without connection to a religion has surged fourfold — from 10 to 39 percent — according to a recent Religious News Service article.
But in the meantime, nones, which include atheists, agnostics and other nonbelievers as well as believers who aren't attached to any particular religion, have started to take political organizing more seriously.
Like herding cats
One of the problems with organizing nones, however, is that it's something like herding cats. They are an uber-independent lot who mostly want to be left alone, are averse to proselytizing their views and tend not to congregate in organized groups. But some among them see the political influence inherent in their fast-growing numbers, as the Moral Majority had when Christian evangelicals began mobilizing politically in the 1980s.
Sixty percent of nones voted Democratic in 2016, favoring Hillary Clinton in the presidential race, compared to 25 percent who cast votes for Republicans, including eventual presidential victor Donald Trump.
"The fact that there's an awful lot of overlap between those who are religiously unaffiliated and the political left makes them ripe for mobilization," said David Campbell, a professor of political science at the University of Notre Dame."
Getting out the skeptic vote
This summer, the Secular Coalition of America, an umbrella group for secular organizations, launched a national voter registration drive to culminate with a fall campaign targeted at secular voters.
The coalition's goal is to galvanize nonbelievers around relevant red-meat political issues such as church-state separation, abortion access and removing religious symbols and icons from public spaces.
Secular groups reportedly are trying to use words other than atheist, agnostic and skeptic in their political outreach due to still-negative connotations and cultural stigma attached to those words by many Americans. In fact, elected officials who are nonbelievers generally keep their irreligious beliefs to themselves for the same reason.
"There is still a notion that to be atheist is immoral," said Philip Zuckerman, secular studies professor at Pitzer College, a private California institution, told the Journal.
Elected nonbelievers come out
But that is apparently changing, if slowly. The Center for Freethought Equality reports that since 2106 the number of avowed religious nonbelievers in public office in state and federal levels has increased from 5 to 26. The first and second members of Congress to publicly out themselves as nonbeliever — Democrats Rep. Jared Huffman and Rep. Pete Stark — are from progressive California.
Still, nones, particularly the nontheistic ones, seem to be their own worst enemies when it comes to political organizing.
For instance, when Elizabeth Rose of the Inland Northwest Freethought Society of Spokane, Washington, participated in a voter registration drive in June, she didn't hand out her group's promotional materials unless asked for them.
"We're not recruiting," she explained to a reporter at the event. "We've never done that."
But if nones can transcend their inherent hesitance and succeed in getting organized, they will be a future force to be reckoned with in American politics, as evangelical Christians have become.
Please sign up for new post notifications (top right). Shares, likes, comments appreciated!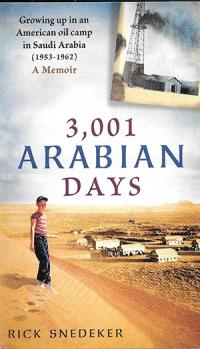 Now on Amazon!
FYI, my newly published memoir — 3,001 Arabian Days — is now available in paperback on Amazon, here (and soon in digital format). It's the story of growing up in an American oil camp in the Saudi Arabian desert from 1953-1962. Hope you enjoy my memories of a fascinating and foundational experience.