Ireland escaped a vestige of the Middle Ages on Saturday when voters finally and emphatically excised blasphemy from its Constitution as a punishable crime.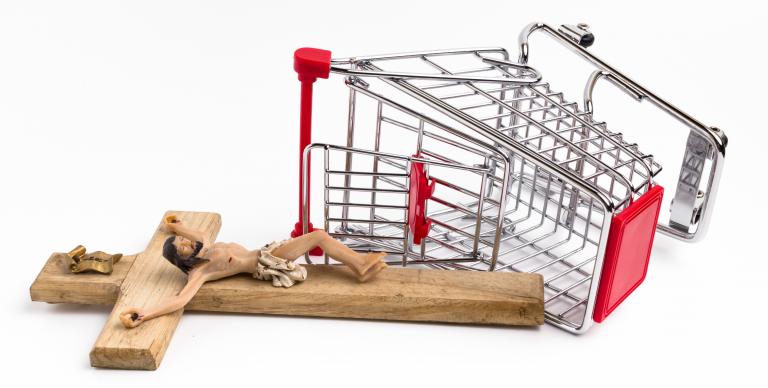 Nearly 65 percent of 951,650 citizens voted "yes" to remove the "medieval" ban on blasphemy — defined as irreverent acts or speech about God or sacred things — while slightly more than 35 percent voted to retain the ban. About 44 percent of the populace voted.
Punishable sacrilege
Regarding religion, Ireland's Constitution, was amended in 1937 with this language below, making blasphemy illegal for any religion, not just Christianity:
"The publication or utterance of blasphemous, seditious, or indecent matter is an offence which shall be punishable in accordance with."
Now sacrilegious talk is completely legal for any religion.
I posted previously, here ("Apparently, People Are Mad About Blasphemy Again), regarding the upcoming Irish vote and other manifestations of recurrent political interest in blasphemy.
A 'quiet revolution'
Leo Varadkar, Ireland's taoiseach, or prime minister, described Saturday's lop-sided vote in majority-Catholic and historical devout Ireland as the most recent expression of a "quiet revolution" in his country. The Guardian newspaper reported October 27 that the jettisoning of criminalized blasphemy from the Constitution "was the latest reflection of seismic social and political changes in Ireland."
Atheist Ireland has campaigned for years to remove blasphemy from the Constitution, and after the vote, its chairperson, Michael Nugent, said:
"It means that we've got rid of a medieval crime from our constitution that should never have been there."
An evolving society
The transformations in Irish society are many and manifest, the Guardian reported,
"Until recently, Ireland was deeply conservative, dominated by the Catholic church, but the country has legalised gay marriage and abortion in popular votes, and is now led by an openly gay taoiseach."
Accelerating the speed of social and cultural change in Ireland is that it is fueled by the young, as fast-growing religious skepticism is throughout the West. A quarter of Americans now align with any faith, and the percentage is even higher in Western Europe.
Eighty percent of Irish voters under 35 opposed the constitutional prohibition against blasphemy and supported its excision, the Irish Times reported, while those over 65 narrowly approved removing it, 52 percent to 48 percent.
Irish police three years ago investigated statements made by comedian Stephen Fry on television, in which he labeled God "capricious," "mean-spirited" and an "utter maniac." The case was later dropped, not because there wasn't enough evidence to prosecute, but because "not enough people had been outraged."
How religion is perpetuated
So, we see how public opinion plays a critical role in perpetuating religion, by enlisting temporal authorities to oppress free speech that offends its dogma by persecuting offenders.
The ongoing effect of Saturday's vote will be largely be symbolic because, in fact, nobody has been prosecuted for blasphemy in Ireland for 150 years. Still, the term will no longer be in the Constitution. However, Nugent and other secularists believe this is no time to relax, because other religious artifacts remain sprinkled about Irish law and need to be eradicated to better align with the society's quickening evolution.
"The population has moved on, [people are] no longer controlled by the Catholic church, but a lot of the laws that were put in place are still there," Nugent says. "We have to chip away at them and get the state to catch up with the people."
Even bishops OK with it
Even Catholic prelates in Ireland seem to have seen the handwriting on the wall. This joint statement after the fall Irish Catholic Bishops Conference, reported by The Catholic World Report, holds that the Constitution is "largely obsolete and may give rise to concern because of the way such measures have been used to justify violence and oppression against minorities in other parts of the world."
The statement continued:
"The human right of faith communities to contribute to public life, including public debate on issues that are of importance to everyone, without being subjected to attack or ridicule, needs to be acknowledged and respected."
Indeed.
The same should hold true for all communities, including those of nonbelievers. But when some people cross the line to attack or ridicule, it should certainly be fairly called out, as appropriate, but not criminalized.
Please sign up for new post notifications (top right). Shares, likes, comments appreciated!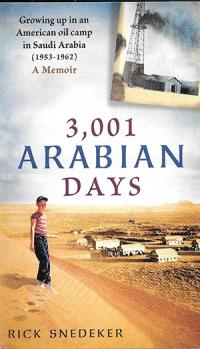 Now on Amazon!
FYI, my newly published memoir — 3,001 Arabian Days — is now available in paperback on Amazon, here, and digital, here. It's the story of growing up in an American oil camp in the Saudi Arabian desert from 1953-1962. Hope you enjoy my memories of a fascinating and foundational experience.