Although I just learned about it today, a worrisome Christian evangelical organization named Collision has for at least a decade been targeting students at middle and high schools in Sioux Falls, South Dakota, the largest city near where I live and the state's most populous.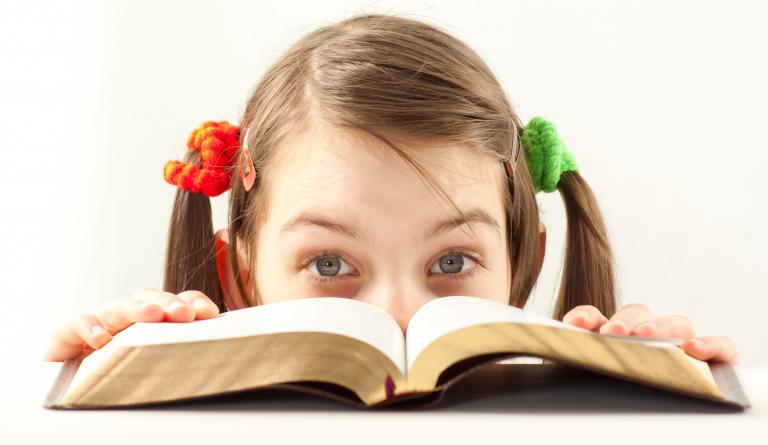 Think of Collision as the post-elementary, pre-college version of the evangelical Good News Club, which indoctrinates tens of thousands of American students up to age 12 (the most susceptible "window" of opportunity for proselytizing youths, the organization believes). The indoctrination occurs in after-school "clubs" regularly held on campus grounds throughout the United States.
And it's all legal, as a passage in the Good New Club's own website proclaims:
Can We Really Teach the Bible in Public Schools?

Yes! The Gospel has been taught freely in public schools all over the world for some time. Now children in the U.S. have that opportunity, too! In 2001 the U.S. Supreme Court ruled in Good News Clubs v. Milford Central School that Good News Clubs can meet in public schools in the United States after school hours on the same terms as other community groups. Children attend Good News Club only with their parents' permission.
A relentless expansion
These religious clubs have been exponentially spreading across the nation since the Supreme Court ruled in 2001 that blocking them from operating before and after normal school hours on school properties was unconstitutional on free-speech grounds. Judges viewed them as equal to the ostensibly secular Boy Scouts organization, which, in fact, has Christian principles embedded in its founding documents and pledges. I posted previously about these evangelical groups and this court case: "The Good News Club is Bad News for Kids."
Collision currently holds weekly prayer and indoctrination gatherings at 13 high schools in Sioux Falls and surrounding suburban communities, plus at other venues, such as public parks and the YMCA.
Not just after school
A fundamental goal of both Collision and the Good News Club, now that they have their proverbial foot in the school-house door, is sinister and surreptitious: to expand their ministries within schools during school hours by training children in before- and after-school clubs to aggressively indoctrinate their classmates all day long in the principles of Christianity and Christ-love.
The Collision website clearly reveals the intent:
"Contact us to get involved in a Disciple Making Movement (DMMs) — weekly meetings of 6-10 students where Biblically-based, Collision developed curriculum is used to build vision, guide discussions, experience loving accountability, practice sharing the gospel, study the Bible and set goals to multiply disciples." (italics mine for emphasis)
As the website also emphasizes:
"There are 16,000 middle and high school students in Sioux Falls. There are 100 different nations in Sioux Falls. 20% of students in our schools come from extremely broken homes. Our movement is focused on making disciples that make disciples. Our dream is to see 2,000 groups that reach all 16,000 students. We are not a club. We are a movement." (italics mine)
Not really 'student-led'
Members of the Sioux Falls' Siouxland Freethinkers organization, which describes itself as "a secular community advocating for excellence in education," are wary of Collision's claim that adults provide mentoring and discipline for members of its high-school clubs.
A Siouxland Freethinkers member posted this warning recently on the group's Facebook site:
"I used to know a lot of the people involved in this [Collision] program and make no mistake — they prey on disenfranchised students. The program is run by adults (don't let the whole "student-led" BS fool you) who throw pizza parties and other activities for kids with the sole intention of befriending them so that they can attempt to convert them to Christianity."
Apparently, Collision also allegedly conducts some recruitment gatherings during school lunch breaks.
Noting this, another Siouxland Freethinkers member posted this:
"The law is pretty clear on this. The before and after school activities likely do not violate church-state boundaries. The lunch hour stuff, however, is stepping over the line. I plan to talk to at least one school this week."
A subversive strategy
Clearly, Collision's tactic of insinuating Christianity within schools but initially only on the periphery reveals their larger strategy: to fully embed its principles of faith in student minds no matter where they are or at what time of the day.
Relevant to this is a saying I often heard during the more than two decades I lived and worked in Saudi Arabia over the years: If you let a camel get its head in your tent, pretty soon the whole camel is inside.
Keep in mind that what these evangelical groups do is try to convince gullible children that invisible beings and realms exist despite zero material evidence that they actually do.
The children are then taught to worship these airy phantoms of our imaginations while ignoring their own rational, critical thought.
This is the model of our current government, by the way.
You can see where I'm going with this.
Please sign up for new post notifications (top right). Shares, likes, comments appreciated!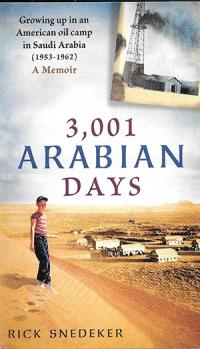 Now on Amazon!
FYI, my newly published memoir — 3,001 Arabian Days — is now available in paperback on Amazon, here (and soon in digital format). It's the story of growing up in an American oil camp in the Saudi Arabian desert from 1953-1962. Hope you enjoy my memories of a fascinating and foundational experience.