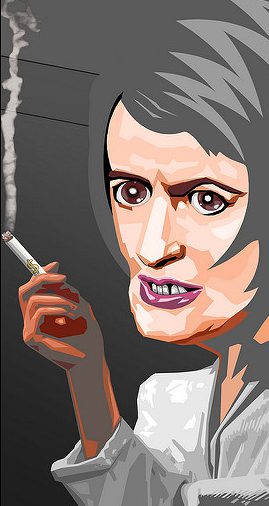 My latest blog post lamented how yesterday's historic bankruptcy filing by Sears represented the sad demise of a pathfinding American institution, but readers and others were quick to point out that the once-monolithic retail giant was in its heyday as commercially aggressive and predatory as much-maligned Amazon is today.
Fair enough.
Sears CEO an Ayn Rand admirer
After reading my post, commentor Martin Penwald responded:
"I'm not sure, but I think it was a CEO of Sears that was a huge fan of Ayn Rand, and decided that each store should compete against each other, which accelerated Sears decline."
Rand, an émigré flapper-era American author, developed a philosophical system known as objectivism that she described as a radical, uber-competitive form of capitalism that valued reason and individual self-interest above all else, and denigrated all supernatural concepts and religion.
Penwald is correct. Writing in the business e-zine Inc., writer Erik Sherman wrote:
"Put me in the same camp with Geoffrey James when it comes to saying that Ayn Rand is bad for business. Too bad for the investors in Sears that its CEO, Eddie Lampert, seems to remain a true believer. … Any person who demands the fealty of acolytes while preaching individualism is already off to a bad start with inherent contradictions. Apply the principles of Business-By-Rand and the start goes south pretty quickly."
And so it has gone for Sears, if not "pretty quickly."
Discount mega-retailer
In the early to mid-20th century, Chicago, Illinois,-based Sears was one of a number of mega discount retailers that were changing the game of American commerce, including Montgomery Wards, a direct Sears competitor; A.&P., a cut-rate grocer with a national footprint; and F.W. Woolworth, the five-and-dime giant with ubiquitous lunch counters.
Think Walmart. As Walmart, Sears was long vilified as a destroyer of Main Street mom-and-pop stores in pursuit of profit and lower prices. Sears muscled the opposition by employing its hulk to buy in bulk and command fire-sale prices for everything it bought. It could dictate terms with manufacturing vendors.
In addition to employing its heft aggressively in ways unfairly disadvantageous to competitors, Sears was also smart, finding innovative ways to leverage the American capitalist system in the age of "robber barrons."
In an editorial yesterday, The New York Times wrote:
"Sears became the Amazon of its day because its co-founder Richard Warren Sears harnessed two great networks to serve his enterprise — the railroads and the United States Postal Service. When the Postal Service commenced rural free delivery in 1896 (the "last mile" in today's jargon) every homestead in America became within reach."
It was a wildly successful, if covertly manipulative, business model. In 1900, Sears distributed 20 million of its world-famous catalogs, enough to supply a about a quarter of America's then-population of 76 million citizens.
Sears reaped what it sowed
In the end, Sears became a victim of the same types of commercial forces that it used to dominate the American retail landscape for decades. As The Times noted in its editorial:
"Sears couldn't compete effectively with Walmart and the growth of big box merchandisers such as Toys "R" Us. But more important, the company could not summon the vision to anticipate the internet."
Now Sears and Toys "R" Us are belly-up and Walmart is still plugging along, while Amazon seems to get stronger by the minute. All have been roundly criticized for ruthlessly applying their overweening power.
For everyone, even Sears, it seems, you reap what you sow, and the end is always nigh.
Still, we mourn
Still, despite its selfish aggressions, Sears' positive endowments on American life — cheaper prices, vastly greater rural access to consumer goods, a coalescing effect on small communities, and an easier, more convenient life for many Americans — can be fairly mourned.
But, it had stopped doing what made it a retail juggernaut in the first place. In an October 14 business-news story in The Times, reporter Michael Corkery quoted Craig Johnson, president of Customer Growth Partners, a retail research and marketing firm:
"It's a sad day for American retail. There are generations of people who grew up on Sears and now it's not relevant. When you are in the retail business, it's all about newness. But Sears stopped innovating."
Please sign up for new post notifications (top right). Shares, likes, comments appreciated!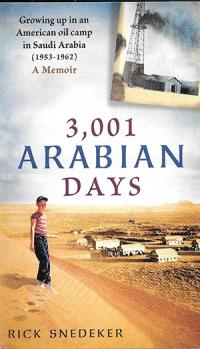 Now on Amazon!
FYI, my newly published memoir — 3,001 Arabian Days — is now available in paperback on Amazon, here (and soon in digital format). It's the story of growing up in an American oil camp in the Saudi Arabian desert from 1953-1962. Hope you enjoy my memories of a fascinating and foundational experience.