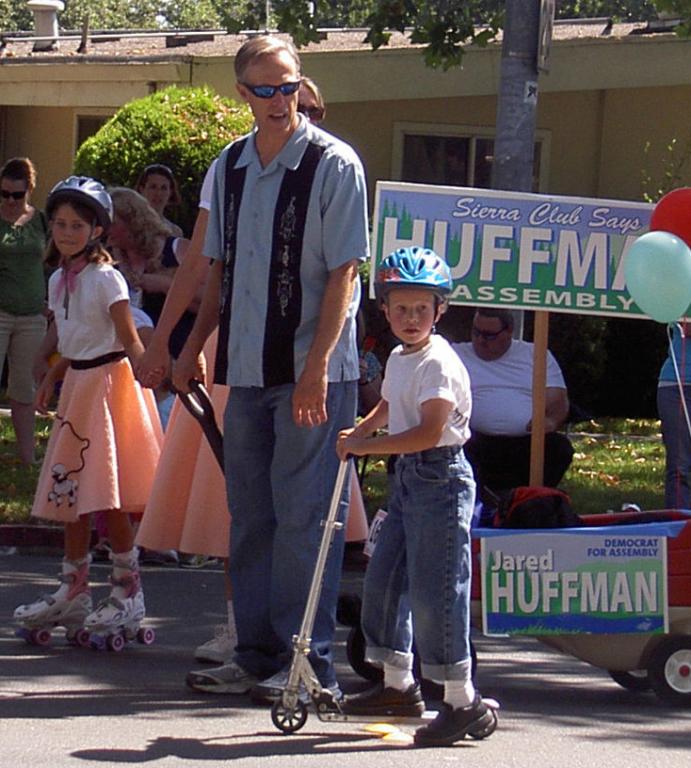 Here's my theory:
The same reason the vast majority of Republicans lawmakers refuse to denounce President Trump for his patently amoral, often cruel, behavior, also keeps all (but one) American nonreligious elected officials hiding in their closets.
Naked fear.
They fear what voters might think of them or, worse, how those voters might negatively express those feelings at the polls.
One lone congressman admits irreligion
In an article in the November issue of Freethought Today, "Survey: Secular voters could offset Religious Right," the Freedom from Religion Foundation (FFRF) reports:
"According to Pew Research, one-quarter of Americans and one-third of Millennials are now nonreligious, but of the 535 members of Congress, only one — California Rep. Jared Huffman — is openly nonreligious."
Considering there's proportionally as many nonreligious Americans as Christian evangelicals — roughly 25 percent for each group — it would stand to reason that a significant percentage of our elected officials at every level of government (local, state and national) are very probably undeclared religious skeptics.
Where are religious pols hiding?
But where are they?
In a recent survey of 8,500 secular voters, the FFRF asked respondents why they believed very few apparent atheists and other nonbelievers seemed to be serving the nation as elected officials. The FFRF reported:
"[M]ore than half of FFRF's respondents cited widespread discrimination against atheists, and more than a third cited a belief that many atheists are secretly serving in government but too afraid to come out of the closet."
A quote many years ago by British philosopher Bertrand Russell, but still relevant in this context, offers one compelling rationale for such intellectual timidity.
"The immense majority of intellectually eminent men disbelieve in Christian religion, but they conceal the fact in public, because they are afraid of losing their incomes."
The same stigma, once a big problem, no longer seems to be much of a political issue for LGBT candidates for public office. At the moment they are somewhat seamlessly and successfully navigating U.S. politics, even though their numbers in the electorate (only about 4.5 percent, according to Gallop) are much tinier than those of nonreligious people (about 23 percent). In yesterday's midterm, for example, Colorado elected the nation's first openly gay governor, Democrat Jared Polis; two Democrat lesbians — Sharice Davids (Kansas) and Angie Craig (Minnesota),  defeated Republican incumbents to win U.S. House seats; and gay Democrat Chris Pappas of New Hampshire also was elected to the House.
Lifting the veil of secrecy
This reticence of politicians (and other Americans) to admit their nonreligious beliefs and attitudes is a retarding factor in the growth of U.S. secularism. I assume that is why the Secular Coalition of America encouraged its members in yesterday's midterm election to publicly proclaim in social media that they are "secular values voters." To help lift the veil of secrecy that still shrouds religious nonbelief in America.
Such transparency has important political implications.
FFRF Co-President Annie Laurie Gaylor was quoted on the eve of the midterms in the recent Freethought Today article, saying the FFRF survey showed political potential for "nones":
"The Religious Right controls all three branches of government, but secular voters are fired up like never before and ready to vote. Our survey shows that politicians can tap into this potent force with the right message, and leave the religious pandering behind."
Respondents in the FFRF survey indicated they would very strongly support candidates "who openly identify as nonreligious," and survey-takers were positively inclined toward the 10-member Congressional Freethought Caucus founded this year. Respondents also said they would prioritize requiring science-based education for America's children, eliminating tax breaks for churches and other religious organizations, and protecting women's health care against encroachment by religious activists.
Middle-aged whites a core constituency
The FFRF article notes that middle-aged white Americans, a valued swing demographic in the nation's current politics, comprise the largest group of secular voters.
Of survey respondents, 37.6 percent said President Trump's Supreme Court nominees posed the most significant threat to continuing separation of church and state in the U.S., while "religious freedom" bills in U.S. statehouses was in the No. 2 spot at 23.7 percent. Other phenomena viewed as threatening are the "political inaction of freethinkers" (17.38 percent), "Fox News and the Christian Nationalist echo chamber" (13.52 percent), and Betsy Devos' religious takeover of public education (9.19 percent).
So go ahead, nondeclared secular candidates; own up to your purposefully hidden nontheism. There's work to be done and supporters galore, if only they knew who you were.
Please sign up for new post notifications (top right). Shares, likes, comments appreciated!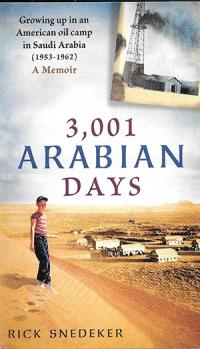 Now on Amazon!
FYI, my newly published memoir — 3,001 Arabian Days — is now available in paperback and digital formats on Amazon, here. It's the story of growing up in an American oil camp in the Saudi Arabian desert from 1953-1962. Hope you enjoy my memories of a fascinating and foundational experience.