Here's two memorable stories for your Sunday leisure that explain far better than I could how utterly personal life is, whether during a mass, hate-fueled slaughter of gentle, beautiful human beings in a Jewish temple or at the dazzling creative moment someone first imagined the Internet.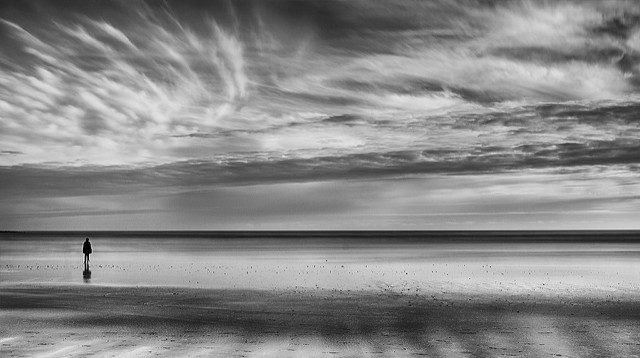 This eloquent, lyrical Washington Post article is by Melissa Fay Greene, a Jewish author whose books include The Temple Bombing, a nonfiction account of the 1958 bombing of the Hebrew Benevolent Congregation in Atlanta, Georgia.
Greene compassionately humanizes and personalizes the 11 people murdered at Tree of Life synagogue in suburban Pittsburgh on Oct. 27, and the two other congregants plus four police officers injured in the massacre.
With it's stunning abruptness, Greene wrote, the Tree of Life attack was like the moment when the world's first atomic bomb detonated over an unsuspecting city. Greene's lead sentence sets the tone:
"At exactly fifteen minutes past eight in the morning, on August 6, 1945, Japanese time, at the moment when the atomic bomb flashed above Hiroshima, Miss Toshiko Sasaki, a clerk in the personnel department of the East Asia Tin Works, had just sat down at her place in the plant office and was turning her head to speak to the girl at the next desk." So begins John Hersey's "Hiroshima," revealing how a sudden strobe light of unthinkable violence illuminates and freezes for all time the everyday motions of people caught in the glare."
As when the synagogue attacker rushed through its front door, assault rifle blazing.
Yet, despite the horror of the moment, this article focuses on the lovely Temple of Life people, a snapshot of their last seconds while they kindly still lived their lives, as they always had, in service to others.
Reading this is kind of prayer.
The theme of this charming op-ed by science writer Veronica Greenwood in the online e-zine Aeon is signaled by the subhead: "My mom is a futurist, that peculiar subclass of optimists who believe they can see the day after tomorrow coming."
Greenwood recounts a day in 2007, before Facebook really took off or Snapchat was even a thing, that her mother mentioned the idea that was captivating her at the moment: "mobile social networking." She was writing a several-hundred-page technical report about it's potential market. Greenwood was clueless.
"Well, she said, you joined a social network on your phone, and then you could express opinions about things. You could send something to your friends, and they would say if they liked it or they didn't like it — on their phones.

"That sounds really stupid, I said.

"But, as I don't think I need to stress, the idea turned out to have legs. In my defense, the first iPhone was six months away."
"What is it supposed to be? I asked, getting milk out of the fridge and making myself some muesli.
Greenwood concluded that,
"Even after growing up with my mother and the remains of a hundred half-baked ideas, such people's willingness to ride the wave, their foolhardiness and their bravery, still provokes awe in me."
Enjoy.
Please sign up for new post notifications (top right). Shares, likes, comments appreciated!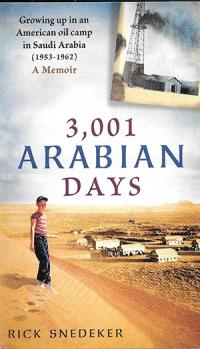 Now on Amazon!
FYI, my newly published memoir — 3,001 Arabian Days — is now available in paperback on Amazon, here, and digital, here. It's the story of growing up in an American oil camp in the Saudi Arabian desert from 1953-1962. Hope you enjoy my memories of a fascinating and foundational experience.