American clergy of all denominations are taking a beating in public opinion.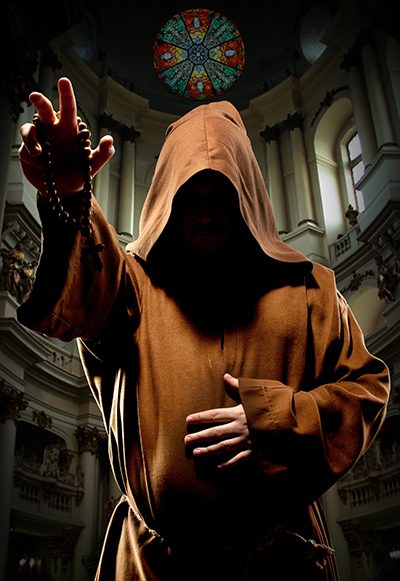 The Catholic Church's relentless priestly sex scandals certainly haven't helped and may in fact be a major cause of the steep slide in trust toward all guardians of religious faith in the United States, according to a report this week by the Huffington Post on a newly released Gallup survey.
While clergy may still rank higher than journalists, lawyers, politicians, telemarketers and car sellers, among other professionals, they lag far behind nurses, who remain atop the heap of ethical respect, as well as trailing doctors, pharmacists, high school teachers and police officers, even funeral directors.
A record low
Americans' trust of clergy, according to the new poll, has plummeted to a record low, with only 37 percent of 1,025 respondents in the new poll reporting a "very high" or "high" opinion of "the honesty and ethical standards of clergy." Forty-three percent gauged clergy's moral integrity as only "average," while 15 percent rated it "low" or "very low."
To put this in perspective, note that the latest ethical rating for nurses is 84 percent, more than double that of clergy.
The Post article, titled "Americans Trust Clergy More Than Ever, Gallup Poll Finds," reports that the new favorability rating for clergy is the lowest since Gallup started ranking American's views on religious leaders' ethical standards in 1977. The historical zenith of public respect for the clergy was a 67 percent rating in 1985, according to a report this week in The Christian Post. The score has been sinking below an overall positive rating of 54 percent since 2009, the story notes.
The Boston scandal
The Huffington Post reports that an abrupt drop came in 2002, when the Boston Globe's Spotlight investigative team uncovered among Boston-area Catholic dioceses the first widescale evidence of sex abuse perpetrated by priests.
Among the two most dominant Christian groups in the United States, 48 percent of Protestants now rate clergy positively, while only 31 percent of Catholics do, as massive clergy sex-abuse scandals continue to unfold worldwide. In the Christian Post piece, Stoyan Zaimov writes:
"One of the biggest scandals occurred in August when a Pennsylvania grand jury released a 1,300-page report, revealing that at least 301 priests had abused over 1,000 children in the past several decades. What is more, it was found that many of the perpetrators were protected by the church's hierarchy and moved to other churches. Pope Francis admitted at the time his 'shame and repentance' at the failures of the church to act against abusers."
John Fea, an American-history professor at Messiah College in Pennsylvania, also links sliding faith in clergy to the Catholic scandals. He explained to the Huffington Post in an email:
"Men and women turn toward clergy in some of the most intimate moments of their lives. The kinds of scandals and authoritarian leadership that we saw this year among the clergy undermines the trust we place in them."
An archbishop falls
Trust is further eroded when even top-ranking prelates are implicated in scandals and fall from grace, such as former Washington, D.C., Archbishop Theodore E. McCarrick, who resigned from the church's College of Cardinal under allegations that he himself had sexually abused children and adult seminarians over many years. Archbishops and bishops — and even Pope Francis — also have been either implicated or convicted of covering up scandals and shielding offending priests from legal and professional accountability.
Of course, public perception of the clergy could be worse. The professions Americans most lacked ethical confidence in were federal elected officials in Congress (8 percent), a rating that exactly matches their disdain for car salespeople.
Marginally good news for journalists (possibly including honorable bloggers), is that although they're rated lower than clergy at 33 percent, it's still 10 points higher than it was two years ago when "fake news" became a thing.
If only we journalists and fellow travelers can avoid a sex scandal, a respectable future seems almost assured.
Please sign up (top right) for new Godzooks posts via email, Facebook or Twitter.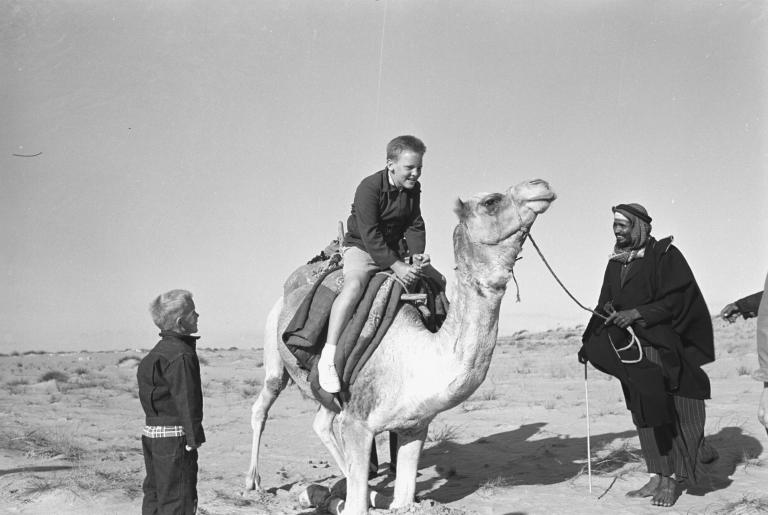 Available on Amazon!
FYI, my new memoir — 3,001 Arabian Days — is now available in paperback and ebook formats on Amazon, here. It's the story of growing up in an American oil camp in the Saudi Arabian desert from 1953-1962.
Reader review:
"Author Snedeker's wit and insights illuminate the book's easy narrative. His journalistic style faithfully recreates the people, places and events, and keeps the story crisp and moving from one chapter to the next. More than a coming of age story, 3,001 Arabian Days is a moving tribute to the intricacies of family, a celebration of Saudi Arabian culture, and a glimpse into a time gone by, but whose shadowy specter you can still almost reach out and touch." — Mark Kennedy