Late last month I posted an article lamenting the slow-motion demise of America's small towns in farm country.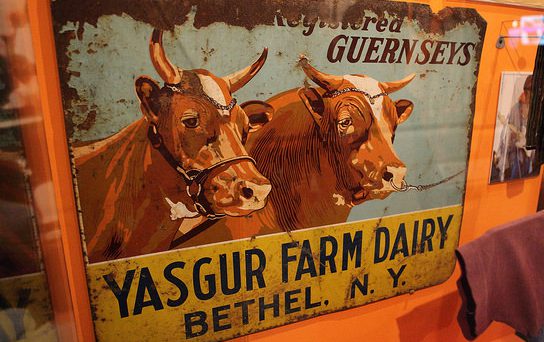 I was focused on the sadness of the trend, believing that this fading away of the nation's traditional rural culture and its vibrant towns and communities and close-knit farm families is spiritually — if that's the word — impoverishing for us all.
Yet, some readers commented that its just the inevitable wages of change and progress, as farms grow larger and larger (as small farmers sell out to larger, more corporate outfits), families grow smaller and fewer, and lights steadily blink out in farm-community grocery stores, realty offices, banks and retail shops. It's as much a sign of new economic realities and not just big business crushing small, the futurists say.
The scourge of suicide
Perhaps. But there's something else to lament — the suicides that accompany this farm-family decline.
This quasi-epidemic of lives taken too early was spotlighted in a New York Times article in March titled "When the Death of a Family Farm Leads to Suicide."
It's a devastating analysis of the human cost of dairy-farm struggles to survive in New York state. The opening paragraph in the story, by Times reporter Corey Kilgannon, incapsulates the dreary reality for New York dairymen:
"Fred Morgan was already deep in debt from rebuilding his milking barn after a fire when milk prices plunged in 2015, setting off an economic drought that is now entering its fourth year — the worst in recent memory for dairy farmers in New York State."
Morgan, 50, who runs the farm with his wife, Judy, and son, Cody, could not see any light at the end of the tunnel so contemplated suicide as a rational solution. He believed his family would get his $150,000 life insurance payout and could continue the fight to survive.
"I'd sacrifice my life so my family could keep the farm," Morgan told Kilgannon after he had decided not to at his wife Judy's anguished pleading.
For Morgan, as most farmers, his "place" mattered. It wasn't a job you could change when the management changed. It was home, livelihood, family tradition and psychic comfort, despite the long, arduous hours of work required to keep it humming. When still a teenager, Morgan had taken over the farm from his ailing father. It is his life now.
Not just a job
Hal McCabe, a representative of NY FarmNet, a leading farm support group, said the pain can be deeply existential for struggling farmers.
"You're not just losing your job and your house," he said. "You're losing your entire family history and legacy, through no fault of your own."
Sadly, Morgan's dilemma is far from unique in New York, and elsewhere in the country, because the ag industry is struggling everywhere. It's particularly iffy, though, in New York, where dairy income is roughly half of all annual farm-product sales but Americans are increasingly turning away from dairy products in favor of milk alternatives.
The emotional toll on the state's dairy farmers is heavy as relentlessly low milk prices in recent years have decimated producers' bottom lines to the point where most are now selling under their cost.
Sensing desperation in the ether, FarmNet recently launched an initiative for suicide-prevention training for local ag service providers and banks who loan to dairy farmers. In January, after a local farmer's suicide, Agri-Mark, a big milk-purchasing co-op, sent its 550 state members a list of suicide and mental health outreach hotlines. It also simultaneously notified farmers that milk prices were expected to drop even lower this year.
Agri-Mark spokesman Doug DiMento told The Times that several farmer suicides were reported in New York in the last several years, and that his organization wanted to "get ahead of the curve" and offer help as bad economic news mounts for farmers.
Worse than reported?
FarmNet's Hal McCabe believes the death toll has been higher during the string of bad years but that such suicides are hard to quantify because many farm deaths are perhaps questionably characterized as fatal farming or hunting accidents. The New York Department of Health reported 81 deaths on New York dairy farms from 2006 to 2016, and most victims were identified as small-farm owners.
The existential worry among farmers is palpable, McCabe says:
"It's not unusual to get woken up in the middle of the night by a farmer who is potentially suicidal."
Indeed, farmers are more prone to suicide than people in most other occupations. The Centers for Disease Control reported in 2016 that workers in the American farming, fishing and forestry sectors are 3.4 times more likely to commit suicide on the job than any other class of workers.
Adjusting to reality
Ultimately rejecting suicide as an option, Morgan, with his wife and son, have adjusted to the realities to try and stay afloat. They declared bankruptcy, reconfigured their finances to help pay debts, and have seen a revenue bump by producing organic rather than non-organic milk.
But it's nowhere near a slam dunk. About 100 small farms continue to close in New York every year. Some 550 of the state's dairy farms closed between 2012 and 2017, although with farm consolidations the total herd of dairy cows increased slightly.
Then there's the other problem: with prices down, farmers are having a hard time finding buyers for even their cattle and equipment. Adding to the risks are the physical isolation of many farms and their owners, and the traditional prevalence of guns among that demographic.
Still, farmers are a hardy, fatalistic lot, who generally keep plugging away.
Probably revealing the situation of many fellow farmers, Paul Fouts, a 45-year-old New York dairyman, said: "I'm not at the end of my rope, but the rope's getting short."
Please sign up (top right) to receive new Godzooks posts by email. Shares, likes, comments appreciated!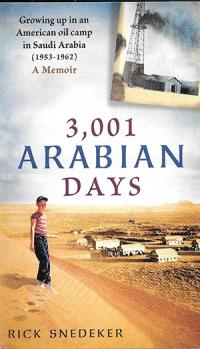 Now on Amazon!
FYI, my newly published memoir — 3,001 Arabian Days — is now available in paperback and digital formats on Amazon, here. It's the story of growing up in an American oil camp in the Saudi Arabian desert from 1953-1962.
Reader review:
"Author Snedeker's wit and insights illuminate the book's easy narrative. His journalistic style faithfully recreates the people, places and events, and keeps the story crisp and moving from one chapter to the next. More than a coming of age story, 3,001 Arabian Days is a moving tribute to the intricacies of family, a celebration of Saudi Arabian culture, and a glimpse into a time gone by, but whose shadowy specter you can still almost reach out and touch." — Mark Kennedy