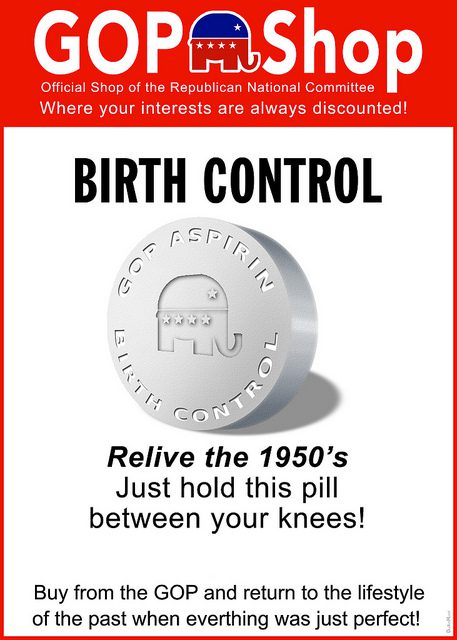 Apparently, even a majority of evangelical Christian pro-lifers oppose pharmacists refusing, for religious reasons, to dispense contraceptives to women.
In fact, most Americans of every stripe oppose such religious intrusions in this aspect of healthcare, and the resistance even extends to current rules that ban federally funded healthcare providers from discussing abortion with patients, according to a newly released survey by the Public Religion Research Institute (PRRI)
According to PRRI data, majorities of every religious group, including 53 percent of white Christian evangelicals, believe religious beliefs shouldn't be allowed to trump a woman's right to obtain sexual contraceptives.
Overall, 67 percent of Americans oppose any religious restrictions on contraceptive availability (only 26 percent are in favor). Breakdowns by group include 71 percent of women opposing such restrictions, 64 percent of men, 75 percent of the religiously unaffiliated, 74 percent of white mainline Protestants, 67 percent of black Protestants, 66 percent of Catholics, 76 percent of Democrats and 56 percent of Republicans.
Regarding prohibition of abortion options being explained to women by federally funded healthcare providers, 60 percent of Americans overall are opposed (31 percent support such a ban), even 60 percent of white evangelical Christians, along with majorities of all major religious groups. Sixty-two percent of Democrats are opposed to this, as well as 59 percent of Republicans.
This anti-religious-coercion data is important as religious ultra-conservatives, with the effusive backing of President Donald Trump and his administration, hold sway over many healthcare policy decisions at the federal level. The trend shows how beyond the pale the administration is with most Americans, even deeply religious ones.
These statistics are reported in a story on Page 7 of the September/October edition of American Atheist magazine under the headline, "Most Americans Oppose Religious Privilege in Healthcare."
American Atheist
reports that even PRRI researchers were surprised by the results of this latest survey, quoting the company's research director, Dan Cox:
"It is simply remarkable to see majorities of Americans united across partisan and religious lines to require pharmacists, regardless of their personal religious beliefs, to fill valid prescriptions for contraceptives. It's rare enough to find any issue on which a majority of all Americans agree, let alone one around reproductive health where there have been so many political battles."
Amen to that.
Please sign up for new post notifications (top right). Shares, likes, comments appreciated!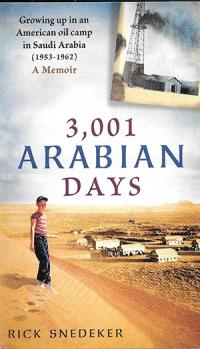 Now on Amazon!
FYI, my newly published memoir — 3,001 Arabian Days — is now available in paperback and digital formats on Amazon, here. It's the story of growing up in an American oil camp in the Saudi Arabian desert from 1953-1962. Hope you enjoy my memories of a fascinating and foundational experience.